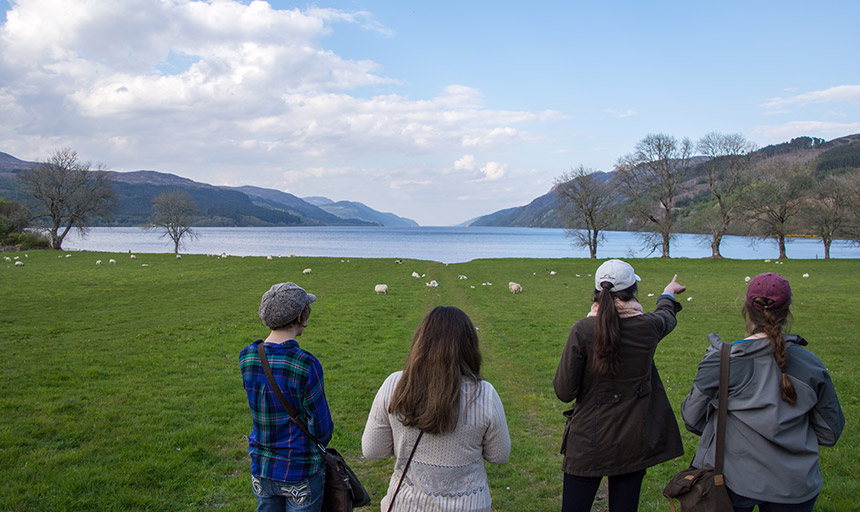 Roanoke students admire Loch Ness from a field on an active sheep farm in Scotland.
May Term classes take students around the world (with video)
This year's May Term classes at Roanoke College gave students unique experiences and new views of the world.
From Thailand to Peru, students traveled to 10 different countries.

Of the 12 courses, students studied culture in Japan and Peru, read folklore in Great Britain, did service work in Ghana and much more.
Some other May Term classes stayed stateside. One class hiked in parts of the Southern Appalachian region, another explored bluegrass and old-time music by camping at a music festival and another class took a trip to Outer Banks, North Carolina, where they studied health and happiness.
Watch a video of students' May Term adventures this year, and see photos from various trips below.
May Term 2017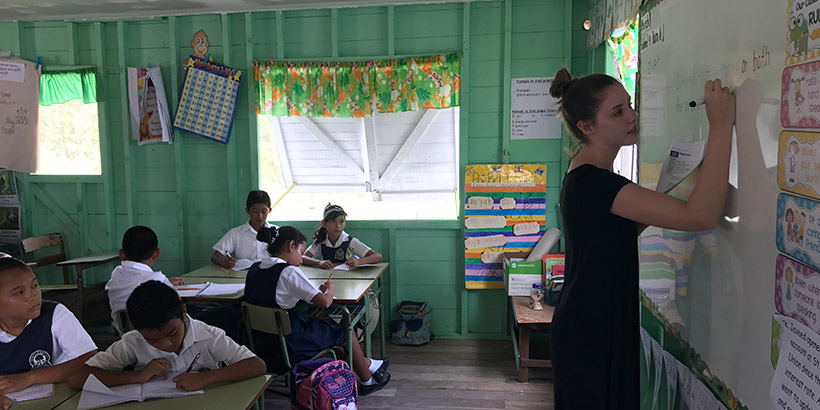 Abby Meade teaches a lesson to students at a school in Belize.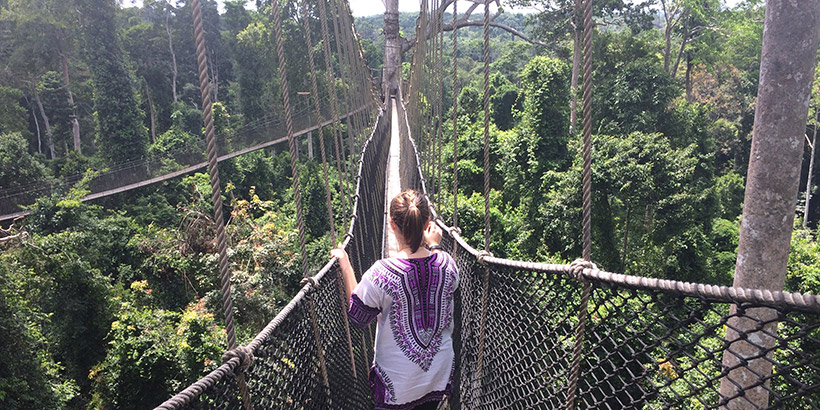 Emily Skywark has no fear as she conquers the bridge above the Kakum National Forest in Ghana. Here, she walks above the rainforest's canopy.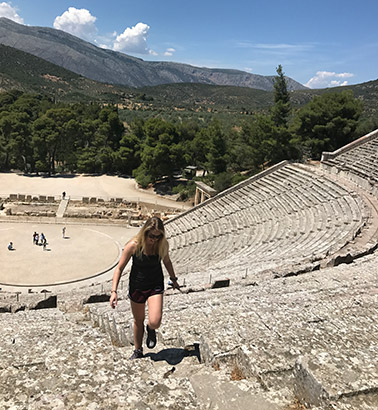 Mary Cywinski climbs the steps in Mycenae, Greece.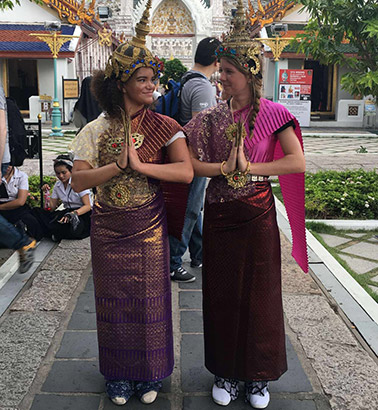 Nikki Phelps and Katie Smith dress in Thai dancewear in Bangkok, Thailand.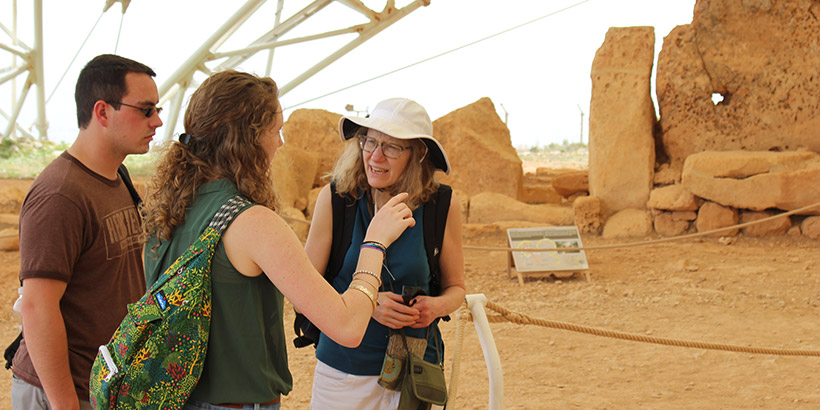 Dr. Virginia Stewart with students Matthew Myers and Anita Lane in Malta.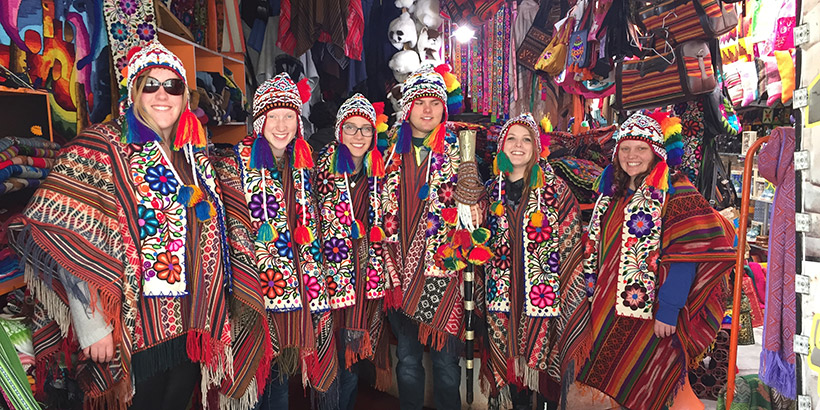 (from left to right) Ashley Wheat, Deanna Bracken, Cassidy Drew, Reagan Grimmett, Brooke Young and Allison Woomer try on some traditional Peruvian wear at a local market in Cusco, Peru.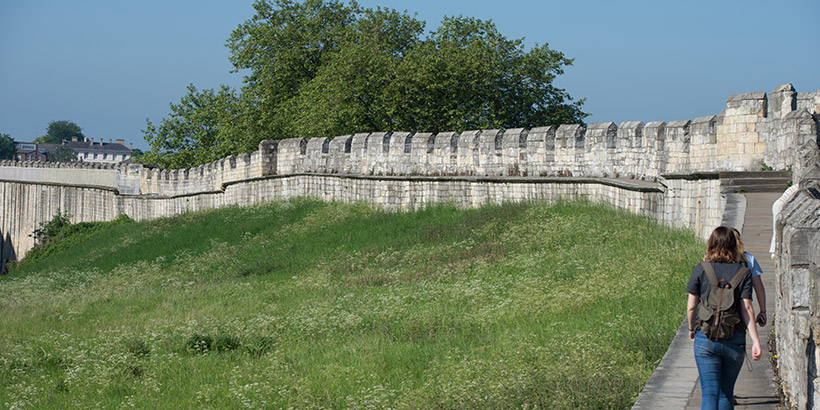 Emily Leclerc walking along a Roman wall in York, England.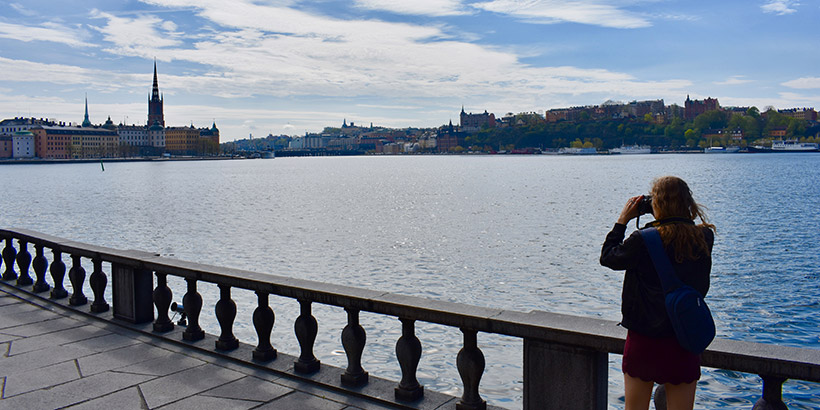 Paige Olausen captures Gamla Stan from the plaza of Stockholm's City Hall.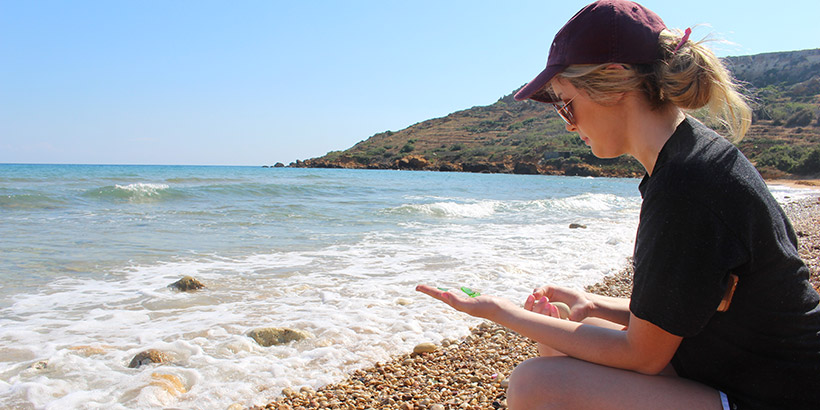 Renee Spaar hunts for sea glass at Ramla Bay in Malta.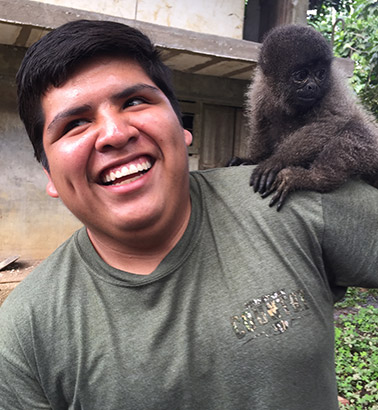 Terry Ramirez poses with a monkey at the Dos Loritos Rehabilitation Centers in the Amazon while in Peru for May Term.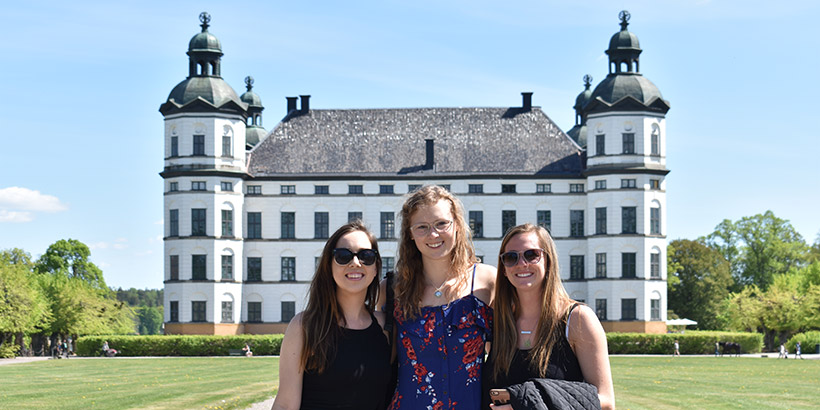 Katie Wismer, Paige Olausen and Stacey Staley at Skokloster Castle in Sweden.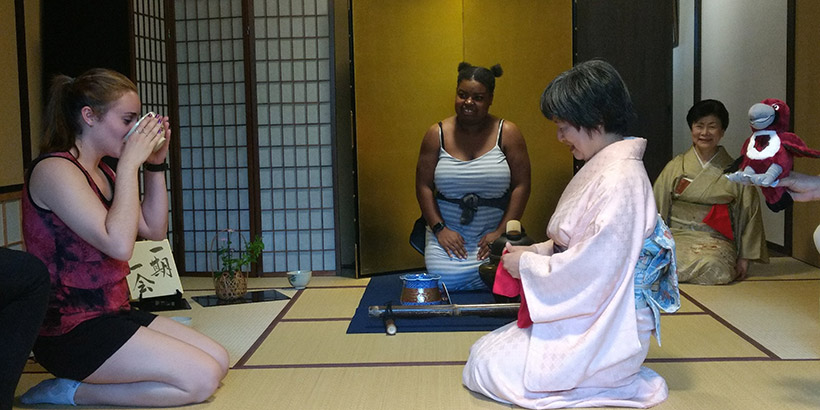 Students participated in a tea ceremony in Japan.