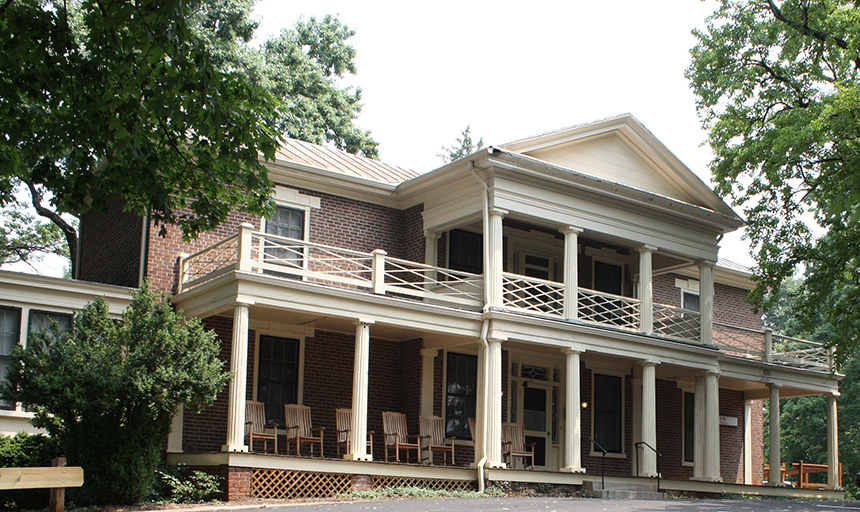 MTV.com and CollegeMagazine.com include Roanoke on Top 10 lists
Roanoke College made two national Top 10 lists this week for some of our more unusual classes.
Dr. Tom Carter's Ghost Stories class, which includes an overnight looking for ghosts in the historic Monterey, was listed as #2 on CollegeMagazine.com's list of Top 10 Colleges that Throw Down for Halloween.
"Dr. Tom Carter's class focuses on paranormal activity and ghosts throughout history. Students even spend a night in Monterey House, a historic (supposedly) haunted house on campus to see if they can sense any paranormal activity. It's like a real life Ghostbusters."
Lisamarie DiOrio in CollegeMagazine.com
Dr. Whitney Leeson's special topics course themed around Game of Thrones is scheduled for Spring 2016 and it landed Roanoke on a list from MTV.com of 9 Colleges with Actual 'Game of Thrones' courses. Leeson says the course will use the popular series to look at historical anthropology.
"Rather than the usual literature or film studies route, this college saw the anthropological potential in all that vicious throne-seeking character behavior. Nice."
Amanda Bell in MTV.com