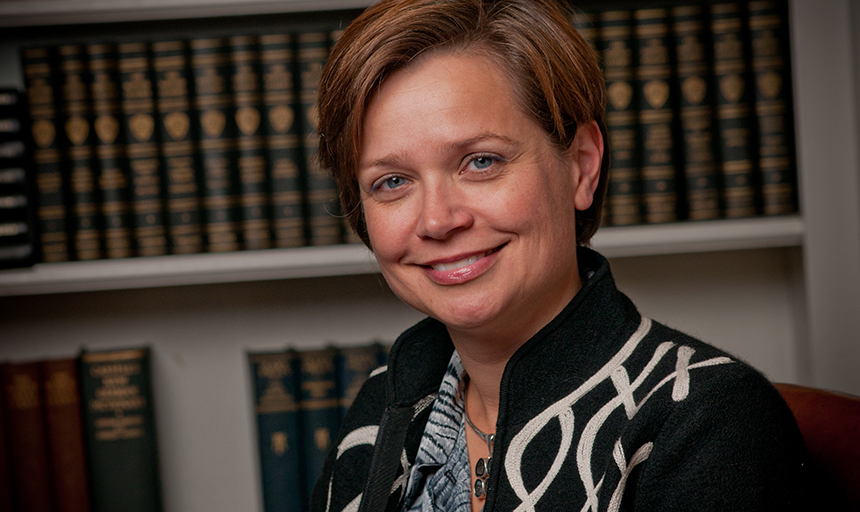 Mulder recognized for role in annual meeting
Arnica Mulder, a lecturer in Roanoke College's Department of Business Administration and Economics, was recently recognized for her work as program chair for the 2022 annual meeting of the Southeast Chapter of the Institute for Operations Research and the Management Sciences (SEINFORMS).
INFORMS is the leading international association for professionals in operations research, management science, economics, analytics, statistics, behavioral science, artificial intelligence, applied mathematics, data science and other relevant fields. It promotes best practices and advances in those fields. The Southeast Chapter's multi-disciplinary annual meeting was held in Myrtle Beach, South Carolina, on Oct. 6 and 7, 2022.
"It was an exceptionally well-planned and executed meeting, especially in light of the hurricane that made landfall just south of the convention site only days before," wrote John B. White, a finance professor at the U.S. Coast Guard Academy who attended the annual meeting.
Mulder, who holds an MBA and a Masters of Science in accounting from Old Dominion University and is pursuing a doctorate in advanced accounting from Northcentral University, has been a member of the Roanoke College faculty since 2010.