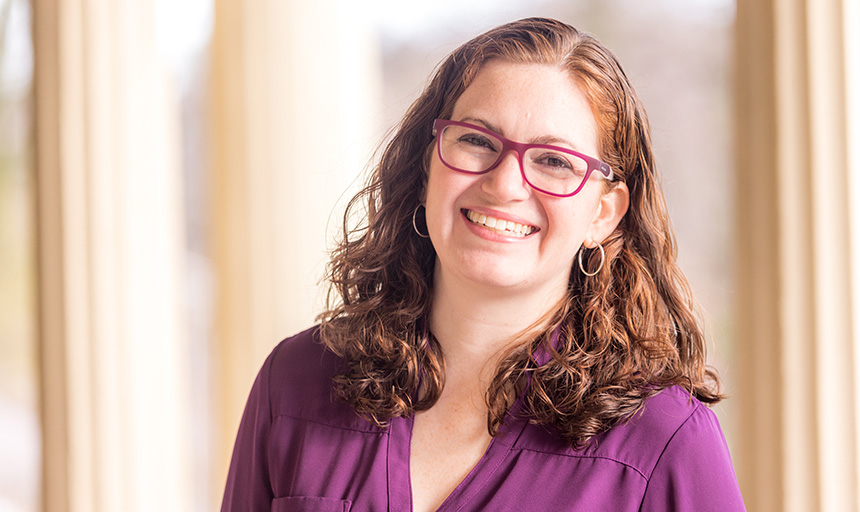 Carrie Murawski, assistant professor of English and communication studies
Murawski honored by communications group
Carrie Murawski, assistant professor of English and communication studies, was recently recognized for her work in feminist and gender studies.
At the 108th Annual National Communication Association convention, which took place Nov. 17-20 in New Orleans, Murawski won the Scholar-Activist Award from NCA's Feminist and Gender Studies Division.
The award recognized Murawski for a number of accomplishments and contributions, including the service-learning projects she conducts with students and her role in creation of Roanoke College's Virginia Conference on Race, which took place for the first time in spring 2022 to amplify voices in race studies and promote thoughtful conversations about race. The award is also a nod to Murawski's advocacy for graduate students in the communications studies field and her scholarship, which examines the intersections of gender, race, politics and reproductive health.