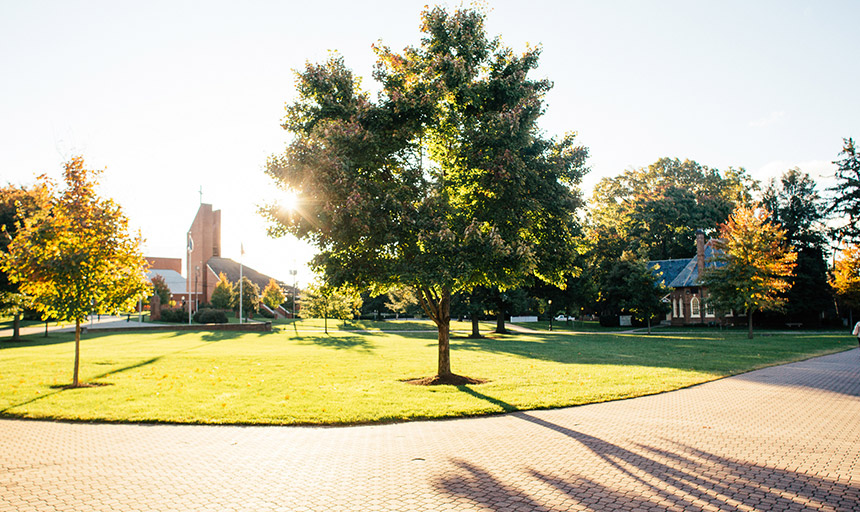 9.01.2017
By Roanoke College News
Roanoke College dives into academic year with new Public Health major and new Swim teams
Roanoke College begins a new academic year with a new academic program in Public Health Studies and with new intercollegiate men's and women's swim teams for the Maroons.

Public Health Studies is an interdisciplinary approach to the health care arena, which shows how health is related to all aspects of human life and how societies serve the health care needs of their people. Public Health Studies gives students a strong foundation for careers in the health field, such as administration, advocacy, counseling, medical practice, public policy, research and analysis, social work, and occupational and physical therapy.
Roanoke has exceptionally strong relationships with local health care organizations. These partnerships offer students a myriad of opportunities for research and internships in some of the finest health organizations in the Mid-Atlantic region.
"With the rapid growth of specialties and the need for trained experts across the health sector, we want to provide an avenue for more students to find a place for their expertise and passions within the global health system," Dr. Shannon Anderson said.
Students have the opportunity to be involved in public health projects such as Dr. Chad Morris' work with the Ministries of Health and Education in the Pacific island of Palau. He and his students have conducted anthropological research that has helped Palauan citizens and their government address issues of nutrition and food security.
Dr. Elizabeth Ackley works locally using GPS to pinpoint health disparities within micro-geographies in the Roanoke area. Her findings have helped local health and government organizations better understand where problems occur, and how to bring a range of solutions to bear on these. Her work helped the city of Roanoke win a grant from the Robert Wood Johnson Foundation to participate in Invest health, a program promoting innovative health solutions in the nation's small and mid-sized cities.
Roanoke Athletics is adding both men's and women's swimming to the Maroons' NCAA Division III sponsored sports. Roanoke, which now has 21 athletic programs, will begin competition in 2017-18. The two programs will swim at the Salem YMCA which is located on Roanoke's Elizabeth Campus. The YMCA features an eight lane, 25 yard pool that includes a scoreboard and accommodations for fans, officials and timers.
"We're excited to add men's and women's swimming to our list of intercollegiate athletic offerings here at Roanoke College," said Scott Allison, director of athletics. "The habits swimming devotees develop during their formative years -- sacrifice, commitment, discipline - are conducive to in and out of the classroom success. We welcome their presence within our community."
Scott Thacker has been named the Maroons first men's and women's swimming head coach. "I am thrilled to not only have the opportunity to coach at the collegiate level, but to also embark on the challenge to start and build a complete men's and women's swimming program," said Thacker.
For more about the Public Health Studies program or the new Swimming teams, visit the Roanoke College website or talk to a Roanoke Admissions Counselor.