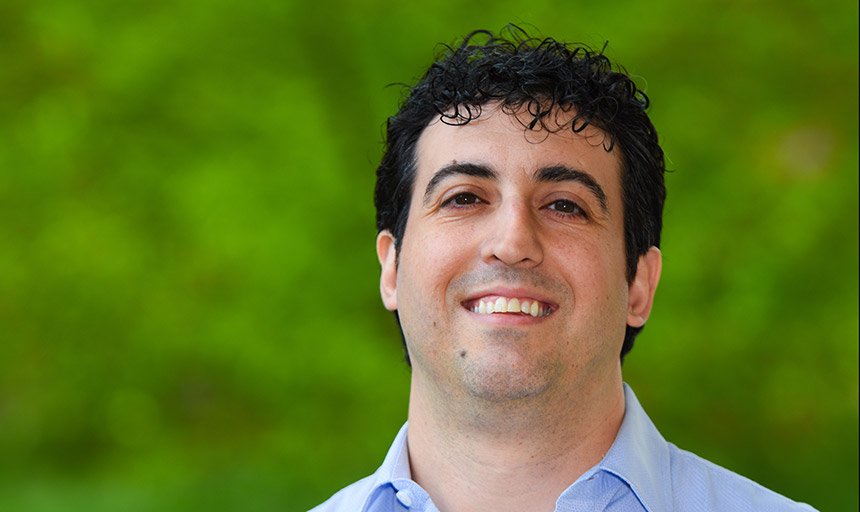 5.15.2017
By Roanoke College News
Nik-Khah named fellow with Australian public policy institute
A public policy institute in Australia has named a Roanoke College economics professor an honorary fellow.

The Whitlam Institute, within Western Sydney University, recently announced that Dr. Edward Nik-Khah is a Whitlam Institute Fellow.
The appointment continues a relationship that Nik-Khah has had with the institute for the past several years. He has visited the institute to speak for academic lectures and in public forums about his research on the history of economics in the United States and its implications globally.
As a fellow, Nik-Khah said he likely will continue to visit the institute to discuss his research on neoliberalism and how it relates to Australia's political landscape.
Nik-Khah, who came to Roanoke in 2005, said he enjoys the opportunity to share his research with the institute's audiences.
"I get an entirely different audience for what I have done," he said. "It pushes me to get closer to policy in a different setting."
Nik-Khah said his work with the institute allows him to interact with a strong group of scholars.
This summer, Nik-Khah will publish his first book, for which he is a co-author with Dr. Philip Mirowski, who is Carl Koch Chair of Economics and the History and Philosophy of Science at the University of Notre Dame.
The book, "The Knowledge We Have lost In Information," published by Oxford University Press, explores the role of information in society and its intersection with modern economics.
This fall, Nik-Khah will teach an economics course at Roanoke based on the book.