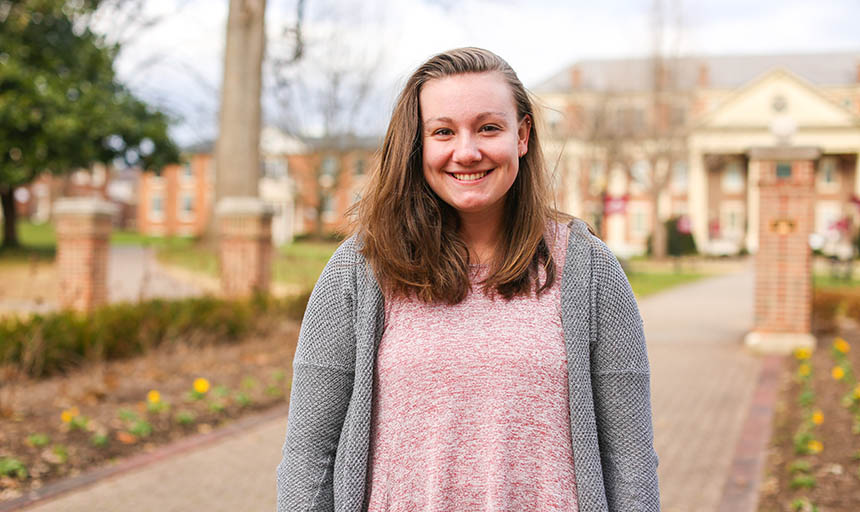 Pearson receives Gilman award to study in Australia
Vanessa Pearson '21 is the 11th Roanoke College student selected as a Gilman Scholar. With this award, Pearson will spend the Spring 2019 semester in Australia at James Cook University taking psychology, education and Australian history classes.
Pearson is a psychology and education double major with a concentration in human development. Pearson said she is most looking forward to seeing another education system in action. She also participates in Colleges Against Cancer, Habitat for Humanity and Recreational Volleyball. Pearson is a sophomore from Boones Mill, Virginia.
Pearson is one of 844 American undergraduate students from 335 colleges and universities across the United States selected to receive the prestigious Gilman award in the spring of 2019.
Gilman Scholars receive support for their study abroad or internship program costs. Scholarship recipients have the opportunity to gain a better understanding of other cultures, countries, languages, and economies -- making them better prepared to assume leadership roles within government and the private sector. The Congressionally funded Gilman Program broadens the U.S. student population studying and interning abroad by providing scholarships to outstanding undergraduate Pell Grant recipients. The Gilman Program is sponsored by the U.S. Department of State's Bureau of Educational and Cultural Affairs and is supported in its implementation by the Institute of International Education (IIE).