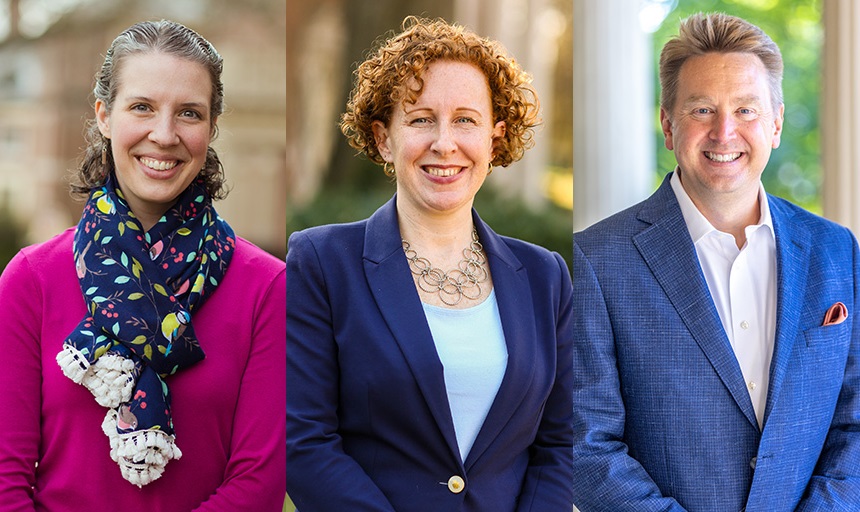 From left: Alison Clifton, Kelly Dalaski and Jonathan McCloud have been announced as the new class of Pedagogy Fellows by Roanoke College's Teaching Collaborative.
New class of Pedagogy Fellows announced by Teaching Collaborative
Roanoke College's Teaching Collaborative has awarded three new pedagogy fellowships that will support projects designed to enhance ongoing efforts to improve teaching evaluations, holistic student advising and the well-being of students, staff and faculty.
The new fellows and their focus areas are:
Assistant Professor Alison Clifton, of the Modern Languages Department, will be researching the pedagogy of well-being;
Director of New Student Orientation and Transitions Kelly Dalaski will be exploring the pedagogy of advising;
Assistant Professor Jonathan McCloud, of the Education Department, will be working on formative peer observation of teaching.
The Teaching Collaborative is a faculty-led initiative that works to advance research into the science of teaching and learning. The Pedagogy Fellows program aims to enrich campus culture by developing a strong network of faculty and staff conversant with research-based best practices who can respond well to the challenges and opportunities presented by changing student demographics and technologies.