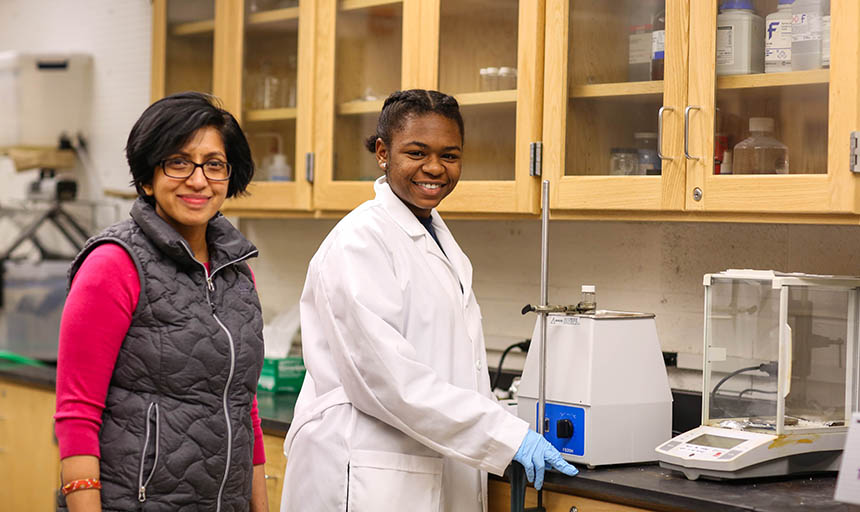 Professor-Assistant Team Tackles Nanoscience
Dr. Rama Bala and her research assistant, Rachel Lindsay, have been working in the field of nanoscience. They hope to build nanomesh of graphene oxide to serve as a filtration system to remove salt and heavy metals. Roanoke College has provided them with the opportunity to work as a team and tackle this complex topic.
"This one-on-one time that I have with students is something that I really value and that is unique to us here at Roanoke College," says Dr. Rama Bala. "I know that students benefit a lot doing this kind of outside of the classroom experience. To see them out there and bloom is just an incredibly gratifying feeling."
"The Fellows Program is the reason why I'm able to do this research," says Lindsay. "It's been an amazing opportunity."