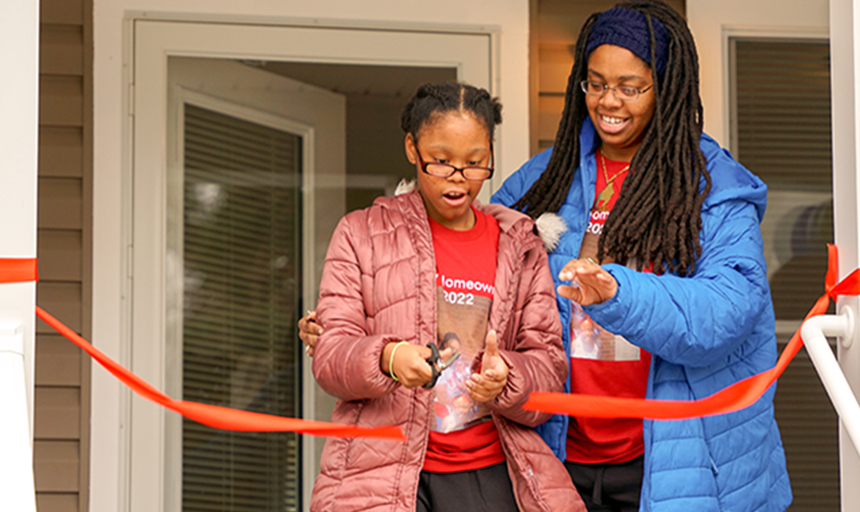 2022 R House dedicated in December
Sirena Perry and her daughter ended 2022 on an exciting note when they cut the ribbon on their new home in Roanoke, which was built through Habitat for Humanity. The house was constructed with help from hundreds of Roanoke College students as part of the R-House build, which allows freshmen to help build a house during summer orientation. This marks the 17th R-House that has been constructed for families in the Roanoke Valley. Congratulations to the Perry family - and welcome home!
Dedication of 2022 R House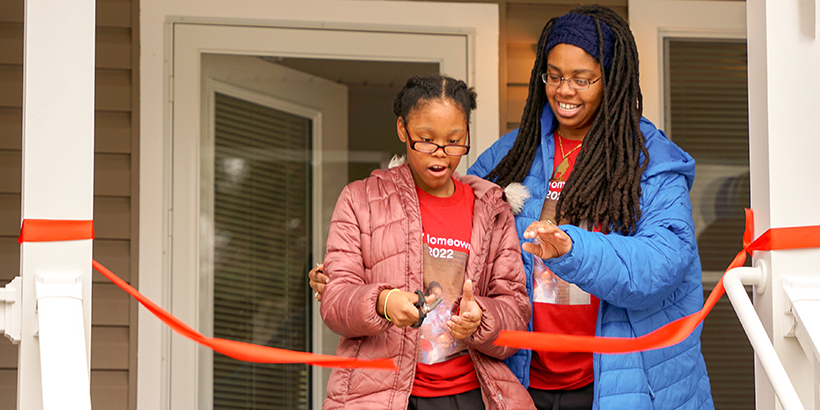 Sirena Perry and her daughter cut the ribbon to their new home.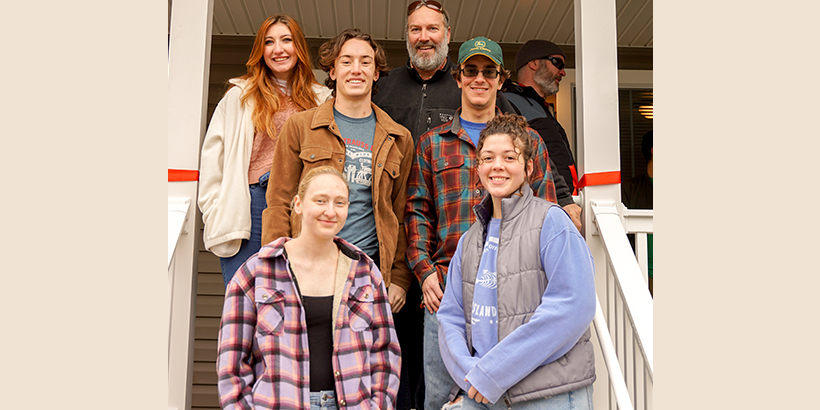 Jesse Griffin, director of the Center for Civic Engagement at Roanoke College, paused for a photo with several students who helped on the R-House build. Clockwise from bottom left: Kaitlin Shaul '23, Davis Tingle '23, Madison Smith '23, Griffin, Jack Jakupciak '23 and Grace Sweat '24.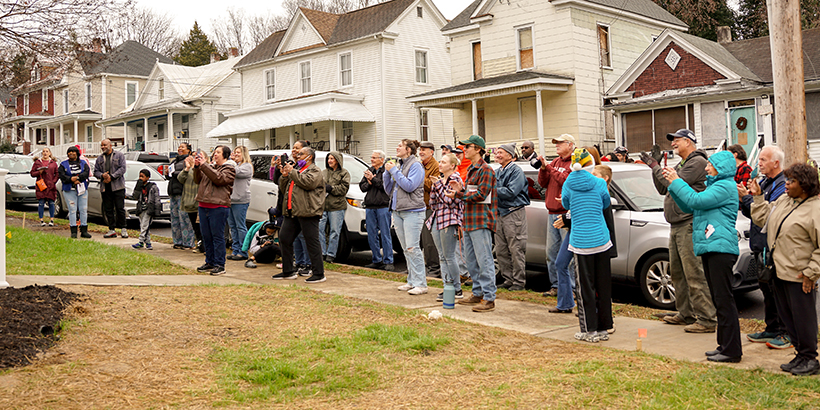 Habitat volunteers and supporters gather for the dedication of R House 2022.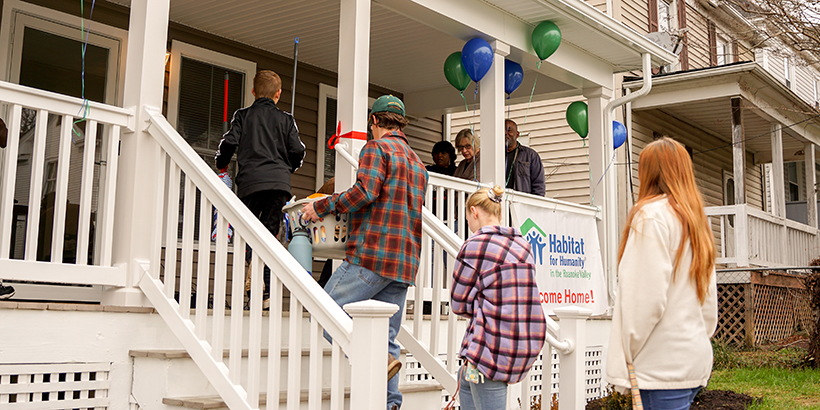 Roanoke College students arrive for the dedication ceremony at the completed R House 2022.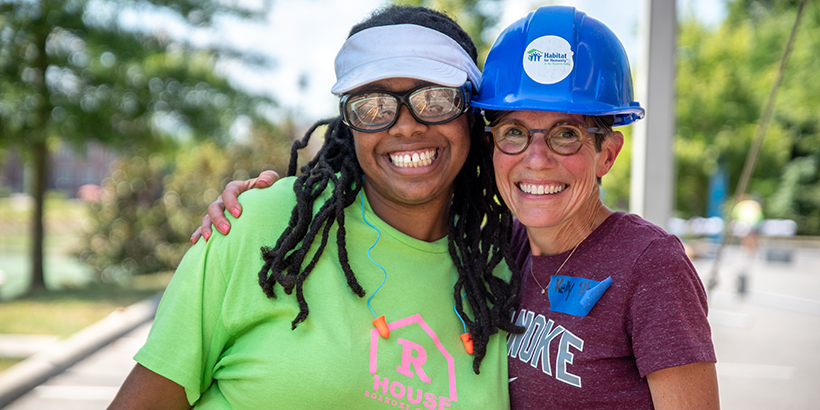 Sirena Perry and Kelly Shushok on the construction site in the summer of 2022.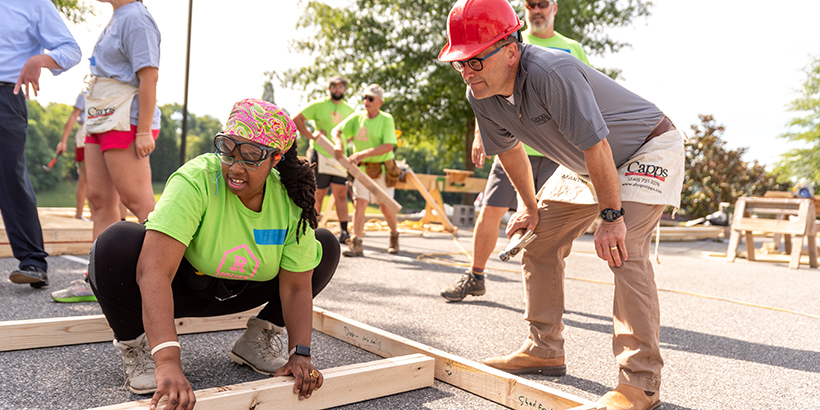 Sirena Perry, homeowner, talks with Roanoke College President Frank Shushok Jr. about construction of R House in the summer of 2022.