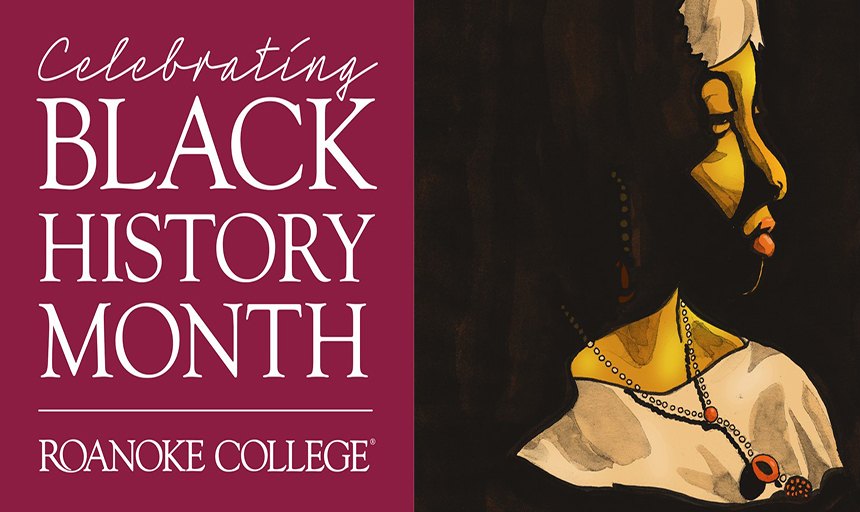 Black History Month at Roanoke College
On Jan. 18, 2021, Roanoke College joined in the national observance of the birth and legacy of the Rev. Dr. Martin Luther King Jr., a man whose name has become synonymous with engendering change through nonviolent means.
This celebration continues throughout February, the month nationally designated to recognize the role of Black Americans in U.S. history. Black History Month events and programs at Roanoke College will include a keynote speaker, panel discussions, a poetry performance, service learning activities, blood drive, and more.
A focal point of these activities will be a quote that appears in Dr. King's 1958 book "Stride toward Freedom: The Montgomery Story:"
"We adopt the means of nonviolence because our end is a community at peace with itself."
Full information about Black History Month events can be found here.
Highlights:
February 23: Keynote Speaker – "An Evening with Yusef Salaam," 6 to 7 p.m., virtual webinar. Registration required.
February 25: Roanoke College Blood Drive, 11 a.m. to 4 p.m., Fintel Library. Registration required.
February 25: "Voices of Resistance and Freedom: Afro-Colombian Female Poets," 7 p.m., virtual.
February 25: "History, Community, and Photography: Daesha Dévon Harris and Jeremy Dennis, 7 p.m. to 8:30 p.m., virtual. Registration required.
February 26: Soul Food Friday at The Commons, 11 a.m. to 2 p.m.
February 27: Community, Diversity, Equity and Inclusion Symposium - Roanoke College campus (Morehead Hall, Fintel Library) and virtual, 9 a.m. to 2 p.m. A one-day symposium featuring panel discussions ("Black History and Black Lives Today" and "King's Complicated Legacy: Persuasive Non-Violent Action & Resistance"), service learning activities, a community art activity and a virtual Healing Circle.
February 28: Candlelight Ceremony, 7 p.m., Morehead Hall. Students, faculty, and staff are invited to gather at Morehead, light candles and embark on a silent walk to the Administration Building.