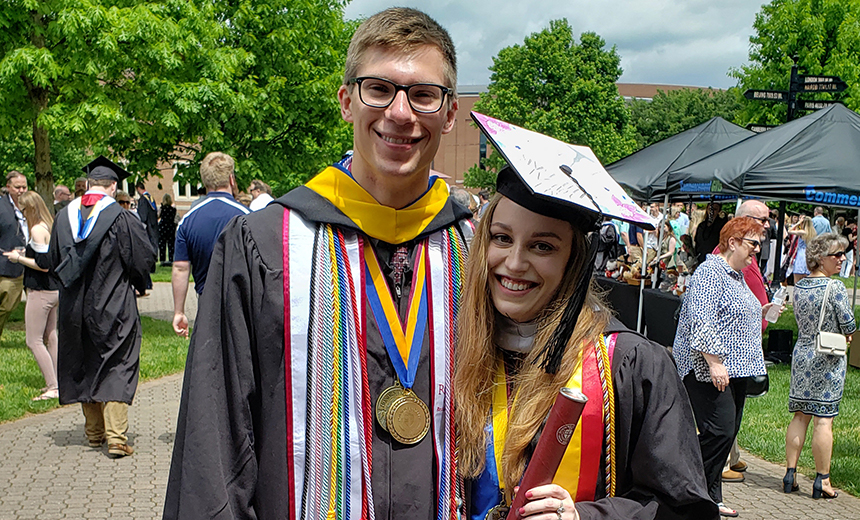 Two Roanoke College grads are Harvard Bound
Two recent Roanoke College graduates have been accepted to professional programs at Harvard University. Matthew Johnson, one of the valedictorians of the class of 2019, and Bekah Carey, a December 2018 graduate, are headed to Cambridge, Massachusetts in the fall.
Johnson, of Almond, New York, is a member of the Harvard Medical School class of 2023. He completed his degree in biochemistry and a dual concentration in neuroscience and health care delivery. Dr. Tim Johann told The Roanoke Times in May that Johnson stands out because "[he] is someone who takes advantage of opportunities and makes things happen."
Carey, who is a Severna Park, Maryland native, will begin at Harvard Law School in the fall. She was a criminal justice and political science major. "Bekah is as an accomplished a student as I have had at Roanoke College," says Dr. Todd Peppers, Henry H. & Trudye H. Fowler Professor in Public Affairs.