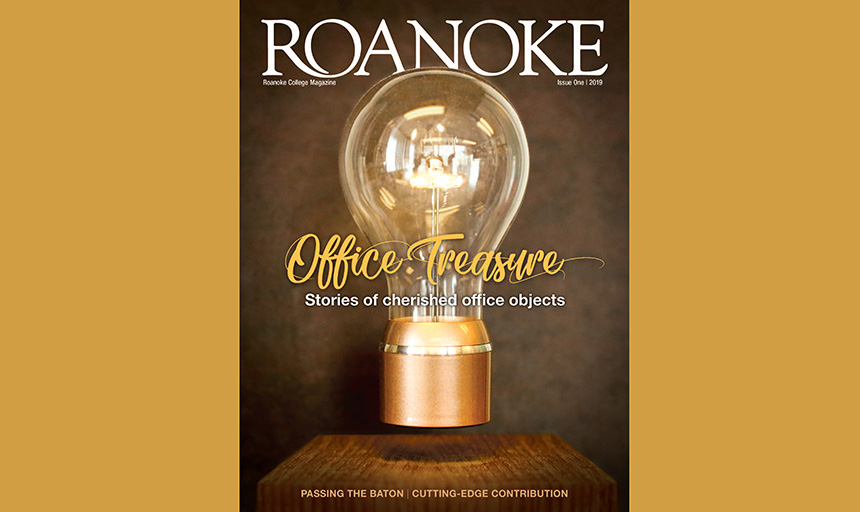 Roanoke College magazine preview: Issue 1, 2019
We peeked into the offices of Roanoke College faculty and staff, and discovered objects that evoked laughter, tugged at our heartstrings, and uncovered little-known facts about the people who help make Roanoke College tick.
"It's just a fun thing to have," said Dr. Roland Minton, mathematics professor, of the levitating lightbulb in his Trexler Hall office.
"They don't call us secretaries anymore, but I still use the book," Sarah Battaglia, campus safety coordinator, explained about the decades-old secretary's handbook in her office.
"It shows the simplicity of soccer. All you really need is a ball," Scott Allison '79, director of athletics, said of the small, thatched soccer ball from Africa in his Cregger Center office.
See and read about these and more "office treasures" in the new issue of Roanoke magazine.
Read too, about the pending change in Board of Trustees leadership, as outgoing board Chair Morris M. Cregger '64 prepares to pass the baton to Malon W. Courts '92, and and much more College news.