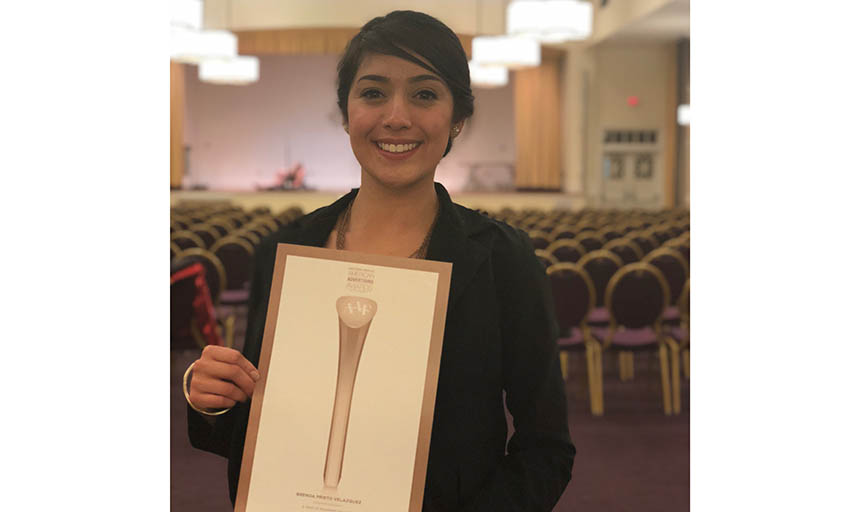 Roanoke Alumna Wins ADDY Award
Brenda Prieto-Velazquez '17 is the recipient of a gold student ADDY award for a video she did focusing on student life at Roanoke College, both extracurricular and academic. The video featured clips from chemistry demonstrations, Outdoor Adventures outings and Greek life events.

The ADDY awards are given to contestants of the American Advertising Awards, a national competition seeking out the most creative advertisement video. Contestants winning the gold ADDY move on from the local level of the competition to the district level. Should they win another gold ADDY, they would then go on to the national level. The national winner of the competition wins $1,000.

Steve Mason also won an ADDY for his video of the Cregger center. The reception was held on Saturday, February 24, at the Historic City Market Building in Downtown Roanoke.