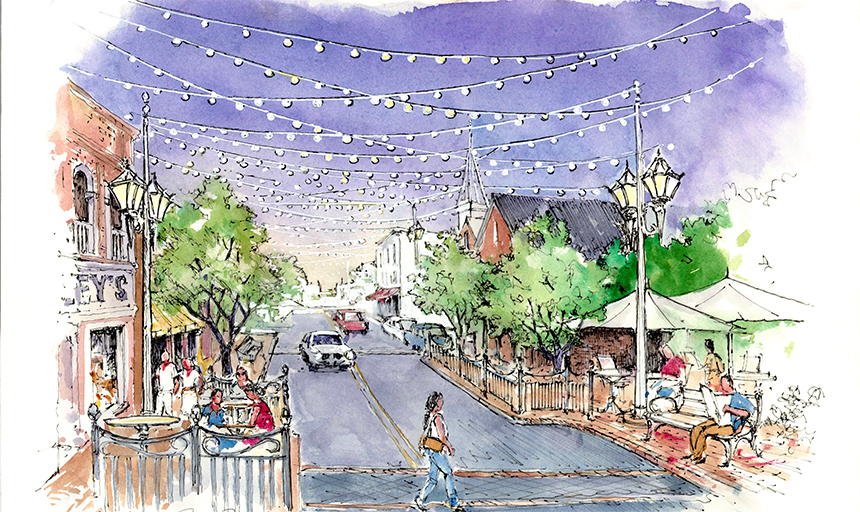 3.10.2020
By Roanoke College News
Salem streetscaping project begins on College Avenue
The City of Salem has started work on a downtown streetscaping project. First up for improvements is College Avenue, where work is well underway on new brick sidewalks and parking spaces beside West Hall.
The College Avenue streetscaping work, the first phase of Salem's Downtown Plan, is expected to last until May. The project aims to create more space for people to spend time outdoors, serve as another location for local business owners, offer outdoor dining to restaurants, and quiet traffic.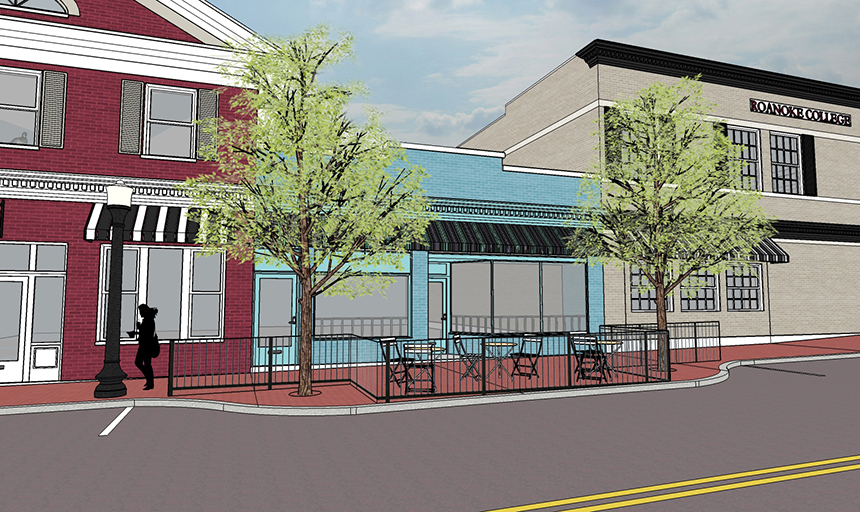 Concrete sidewalks are being replaced with brick pavers. Historic-style lighting will replace traditional street lights. Parklet bump-outs —sidewalk extensions that provide more space for people using the street —will create areas for pedestrians and landscaping, and improve crosswalk safety by making crossings shorter and more visible.
One of the goals is to maintain the historic feel of the downtown area, reminding visitors that they are in Historic Downtown Salem. Overhead lighting is expected to be installed across Main Street to help create impact and connectivity in the area.
Other goals for the Downtown Plan include tying downtown to nearby greenways and walking trails.
Once construction along College Avenue is complete, work will shift to the Broad Street and Main Street area near Farmers Market.