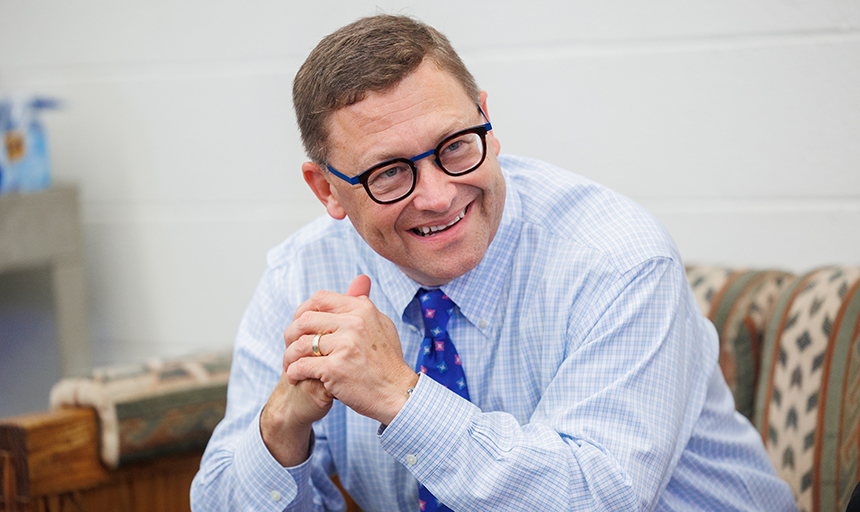 A Message to the Roanoke College Community from President Frank Shushok
Dear Maroon Family,
We are excited about the new chapter ahead for Roanoke College!
Just one month into his tenure as our 12th president, Dr. Frank Shushok, Jr. is contributing energy and inspiration to our community.
The Roanoke Times published an op-ed by President Shushok during his first week in which he wrote, "I have repeatedly heard one refrain from current students and alumni: 'Roanoke College changed my life.' And I can already see why. Everywhere I turn, I am met by a spirit of generosity, service, openness and humility."
President Frank and Rev. Kelly Shushok, along with our new campus dog, Maple, eagerly await the arrival of fall semester and the activity and optimism that come with the start of new beginnings.
We hope you will take a moment to watch this video and hear President Shushok explain, in his own words, how excited he is to be of service to all of us and Roanoke College.
Follow Frank!
Learn more about him on our website, or find him on Instagram and Twitter.