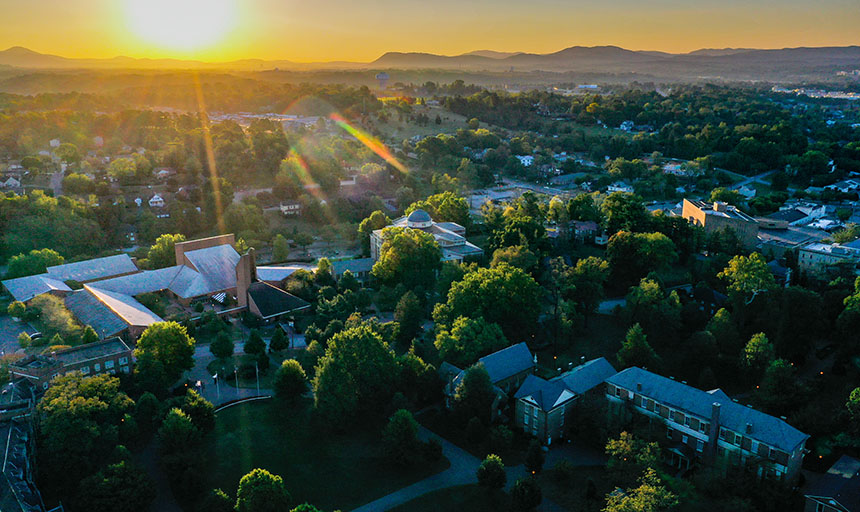 1.31.2020
By Roanoke College News
Get a taste of life as a Maroon in the Summer Academy
The Roanoke College Summer Academy provides a glimpse into the college experience, allowing rising high school sophomores, upperclassmen and incoming college freshmen to get a taste of life as a Maroon.
Summer Academy offers one- and four-week programs that combine college-level engagement with peer mentoring, athletic and social programming, and college preparatory workshops. The program helps students make a smooth transition into the academic and social life of college by providing an immersive college experience.
Weeklong course offerings continue to grow, with classes in adventure leadership, theology for teens, storytelling, environmental essentials, a film lab in collaboration with The Grandin Theatre ("Lights! Camera! Action!"), and a class focused on sports rankings and the role that math plays in determining those rankings ("Who's #1?").
Monthlong research and college course immersions are available for students interested in a longer-term program for college credit. Research courses will delve into the worlds of developmental biology in zebrafish or political risk for businesses in the Middle East and North Africa. Classes such as "Statistics and Food," "An Edge to Science," "Slavic Folklore" and more, are designed to teach participants important skills while they investigate topics of personal interest.
Besides working with professors, learning at a collegiate level, and perhaps earning course credit, students will have the full college experience by eating at the Sutton Commons dining hall, making friends, living in a dorm, and exploring Virginia's Blue Ridge region. Those who are in the midst of the college application process can receive input from the College's staff and current students.
The Roanoke College Summer Academy gives students a jump-start on their college career, academically and socially. Learn more here.