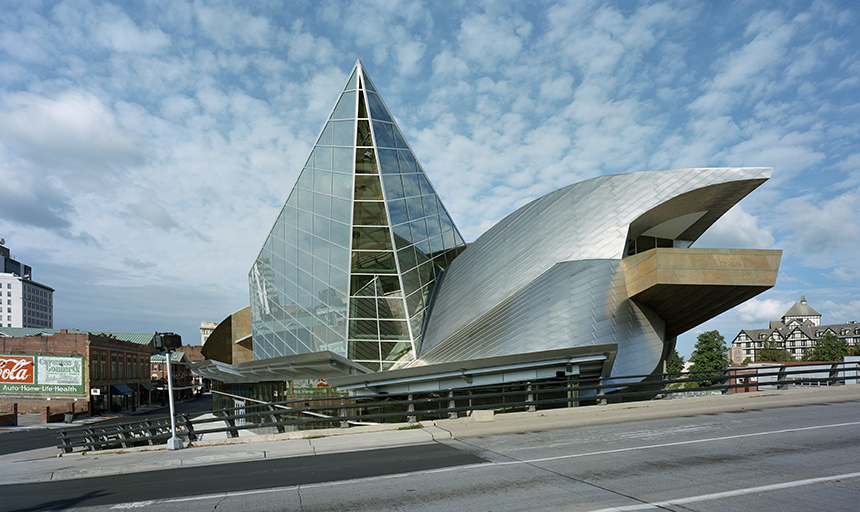 Roanoke College Community to Receive Special Benefits and Membership to Taubman Museum
The Taubman Museum of Art, located in downtown Roanoke, is now offering special memberships to the campus community of Roanoke College.
As part of this special membership, the campus community can take advantage of all the exclusive Members Only fun the Taubman Museum has to offer, including:
FREE Unlimited Admission to ticketed exhibitions including POP Power from Warhol to Koons: Masterworks from the Collections of Jordan D. Schnitzer and His Family Foundation
FREE admission to all Distinguished Speaker Series lectures and artist talks
20% discount on classes and workshops
10% discount in the Museum gift shop and cafe
Click here for full schedule of upcoming member events.
Just check in at the front desk of the Taubman Museum with your Maroon Card to enjoy these benefits!
The Taubman's current exhibit schedule includes:
Huntopia – multiple vignettes by internationally renowned artist Hunt Slonem (who has many works on display on the Roanoke College campus as well.) This exhibition features several extravagant tableaus displaying the artist's eclectic private collection of antique décor mixed with his bold textiles and signature painting style.
Pop Power from Warhol to Koons – From Campbell's Soup to Mickey Mouse, and from comic strips to balloon dogs, POP Power from Warhol to Koons celebrates the evolution of Pop art, a perennial movement that revels in the new and the now, the celebrity and the commodity, and art made accessible for all.
Giuseppina Giordano – Please, Teach me the language of a Rose. Combining elements ranging from the concrete to the ephemeral, and meanings moving from the textual to the sensuous, the immersive work invites viewers through its veiled threshold. The installation engages our senses, as it attempts to describe a rose or what we might associate with a rose, without using an image of the flower.
Julie Speed – East of the Sun and west of the moon. Featuring twenty-nine works, the Taubman Museum of Art's presentation of Julie Speed: East of the Sun and West of the Moon consists of diverse works in the artist's favorite media of oil, gouache and collage.
Erick Standley – The Lesson of Atticus. Standley is well known for his complex cut-paper artifacts made with vector-based software and laser cutters. Even though he uses technology to create his art, he does not use processing or algorithm-generated elements, but instead draws each line with a conscious effort toward the final composition.