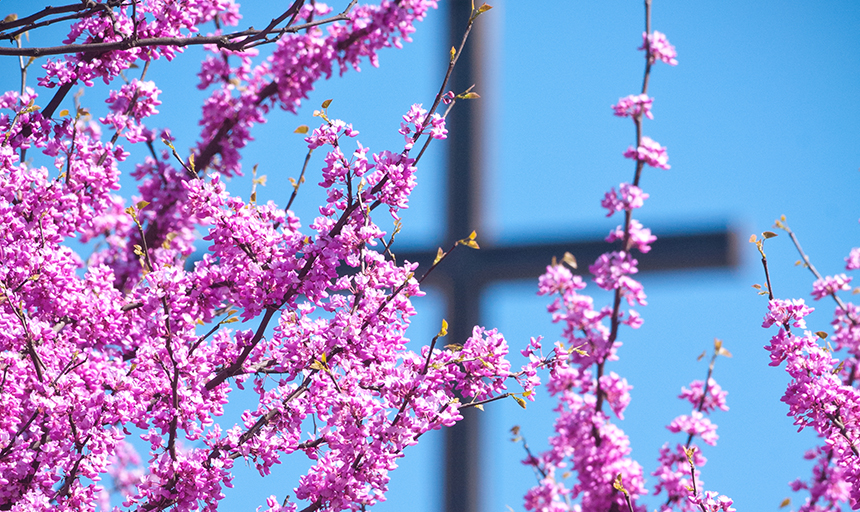 Roanoke to establish Theology4Teens summer institute
Roanoke College has received a grant of $102,374 to establish Theology for Teens summer institute. "T4Teens" will be a week-long residential summer program to introduce high school students to biblical and theological scholarship, and help them engage in contemporary challenges. The program is expected to cultivate future leaders and give students the opportunity to discuss current cultural and social problems from the perspective of their faith.
Theology for Teens is a partnership with the Virginia Synod of the Evangelical Lutheran Church in America, and is funded as part of the Lilly Endowment Inc.'s High School Youth Theology Institutes initiative. That effort seeks to encourage young people to explore theological traditions, ask questions about the moral dimensions of contemporary issues and examine how their faith calls them to lives of service.
"Our students will encounter the thought of Dietrich Bonhoeffer, who engaged momentous problems of his time from the Lutheran tradition, grapple with current social issues, as well as engage with other faith communities," Dr. Ned Wisnefske, director of Theology for Teens, said.
T4Teens will be led by faculty members of Roanoke College's religion department, as well as Roanoke's Dean of the Chapel, in partnership with the Virginia Synod's Assistant to the Bishop for Youth Ministry. Roanoke College students also will serve as student leaders in the program.
The program will take place from July 24 to 31. High school students interested in attending T4Teens may register at this link.
Roanoke College is the second oldest Lutheran related college in America and Virginia's only Lutheran college. The offices of the Virginia Synod of the ELCA are located on the Roanoke College campus and the two institutions work in close partnership. Roanoke's outstanding religion faculty have a variety of scholarly and teaching experience and decades of experience working with the religious lives of young people. The college offers an academic concentration in Parish Youth Leadership, which provides coursework and internship opportunities for students who want to pursue youth ministry.
Roanoke College is one of 82 schools participating in the initiative. The schools are located in 29 states and the District of Columbia. Although some schools are independent, many reflect the religious heritage of their founding traditions. These traditions include Baptist, Brethren, Lutheran, Mennonite, Methodist, Presbyterian, and Reformed churches, as well as Roman Catholic, non-denominational, Pentecostal and historic African-American Christian communities.
"These colleges and universities are well-positioned to reach out to high school students in this way," said Dr. Christopher L. Coble, vice president for religion at the Lilly Endowment. "They have outstanding faculty in theology and religion who know how to help young people explore the wisdom of religious traditions and apply these insights to contemporary challenges."
Lilly Endowment Inc. is an Indianapolis-based private philanthropic foundation created in 1937 by three members of the Lilly family - J.K. Lilly Sr. and sons J.K. Jr. and Eli - through gifts of stock in their pharmaceutical business, Eli Lilly & Company. The Endowment exists to support the causes of religion, education and community development. Lilly Endowment's religion grantmaking is designed to deepen and enrich the religious lives of American Christians. It does this largely through initiatives to enhance and sustain the quality of ministry in American congregations and parishes