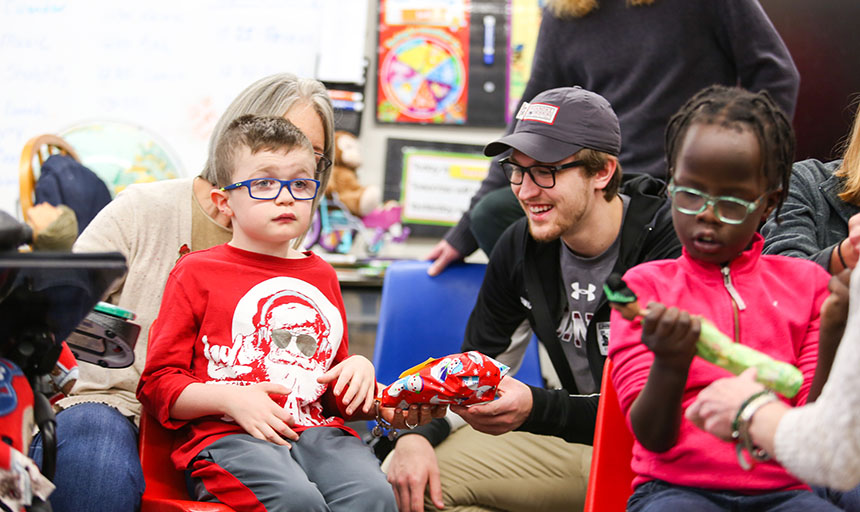 12.19.2018
By Roanoke College News
Roanoke College swim team helps deliver toys to Roanoke elementary school for Toy Like Me
At the direction of Dr. Frances Bosch, Toy Like Me has grown over the past year, spreading more joy to kids throughout the Roanoke Valley and beyond. For its third holiday season, the program provided modified toys to students with disabilities at Fishburn Park Elementary, Oak Grove Elementary, Mount Pleasant Elementary, and Virginia Heights Elementary in Roanoke; Thomas Jefferson Elementary in Bedford; and Margaret Beeks Elementary in Blacksburg.
Students at Fishburn Park received their modified toys from the Roanoke College swim team on Tuesday, December 18. Photos from their visit are posted in the gallery below.
Local media covered the special delivery, including WDBJ7, WSET, WSLS, and WFXR. Also assisting with the delivery was Toy Like Me club president Kelly Alcoke, who spoke about the club and their efforts headed by Dr. Bosch.
Toy Like Me delivery 2018 | Fishburn Park Elementary School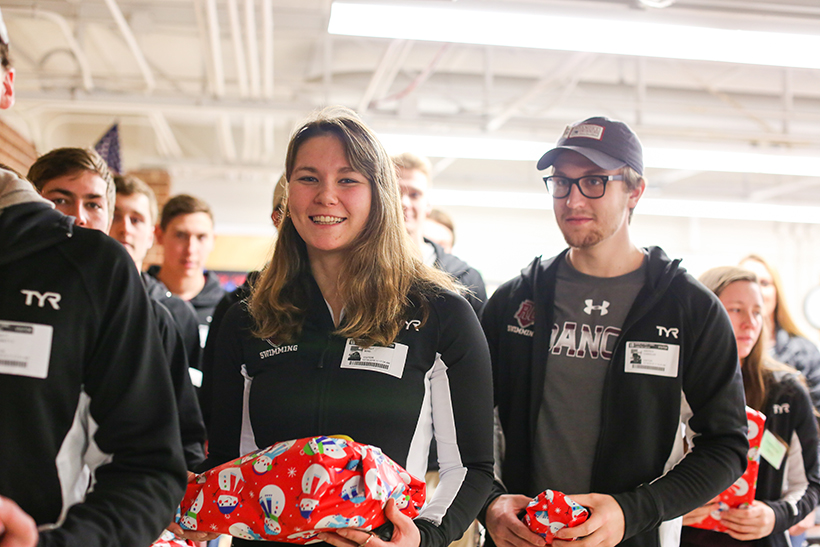 Members of the RC swim team are ready to give out their gifts.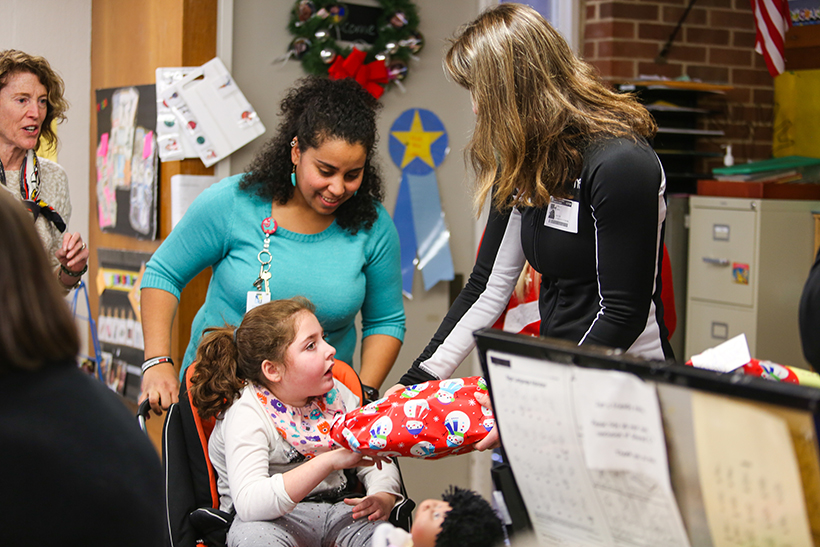 Member of the swim team gives a student her toy. She received a princess doll in a wheelchair.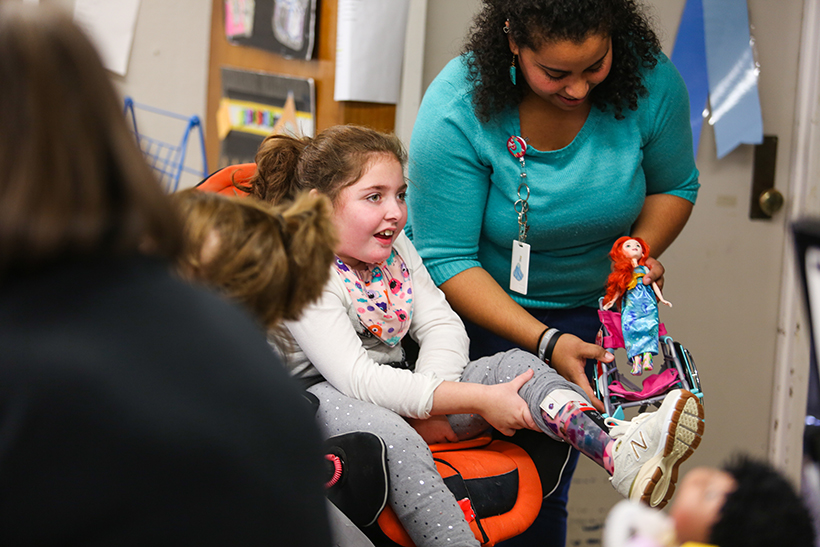 Fishburn Park student shows off her princess leg braces after opening her princess doll Toy Like Me.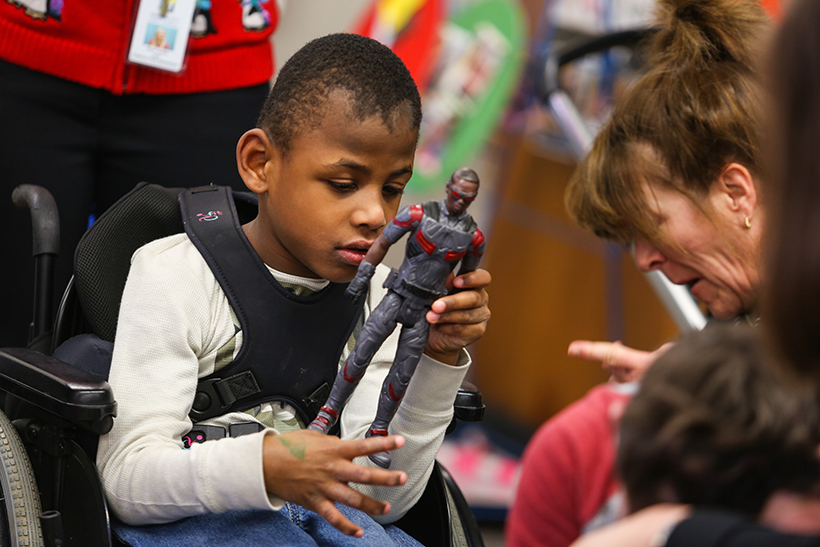 A Fishburn Park student admires his new toy.
Another Fishburn Park student receives his new toy from a RC swim team member.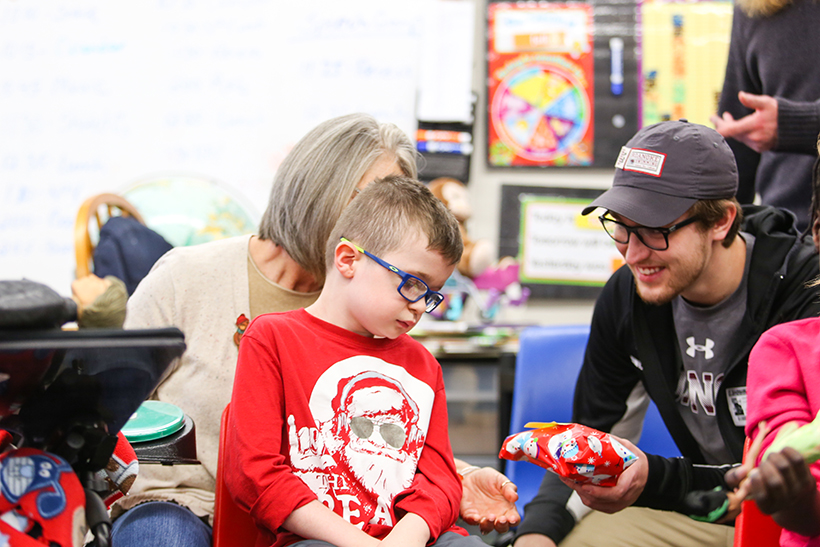 RC swim team member hands a Fishburn Park student his Toy Like Me.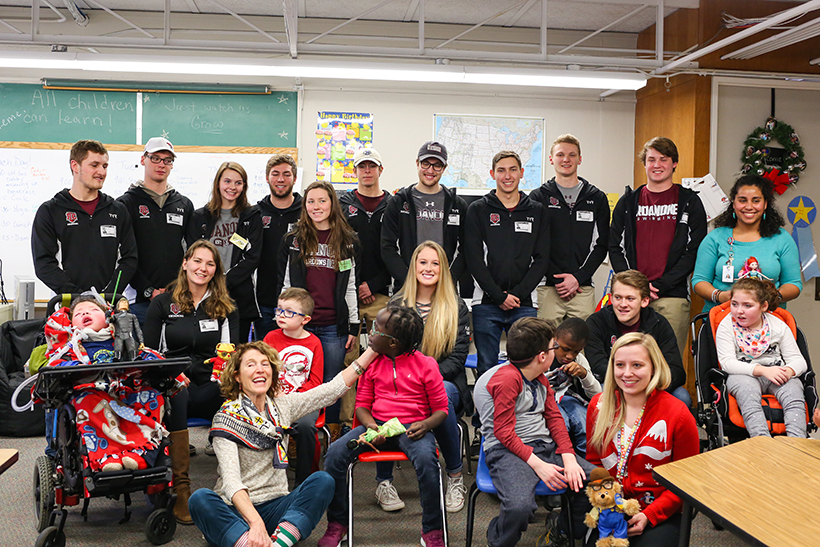 Roanoke College swim team and Roanoke College student Kelly Alcoke poses with Fishburn Park students and aids.