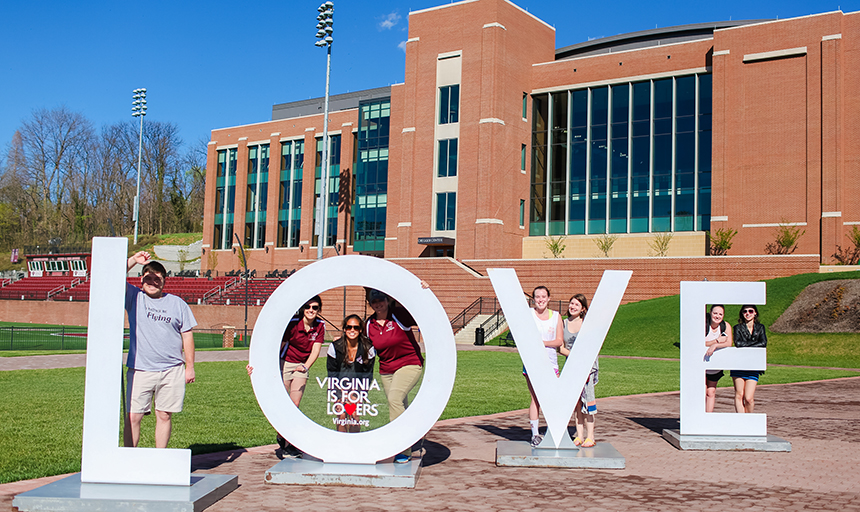 4.04.2017
By Roanoke College News
Extended: Virginia LOVE letters on campus 'til Friday, 4/21
Virginia is for Lovers and Roanoke College has loved its home in Virginia for 175 years.
As part of the celebration of 175 years, the Virginia LOVE letters time has been extended and it will be on campus until Friday, April 21. The sign is located near Kerr Stadium.
The slogan "Virginia is for Lovers" was first adopted in 1969 and now is in the Madison Avenue Advertising Walk of Fame in New York City. It remains popular today as the Virginia Tourism Corporation promotes Virginia destinations for audiences around the world.
So grab a friend or a group and take a shot of the letters and post to social media. Use the hashtags #LoveVa and #RoanokeCollege to share the love. Be sure to visit some Virginia sites this spring!