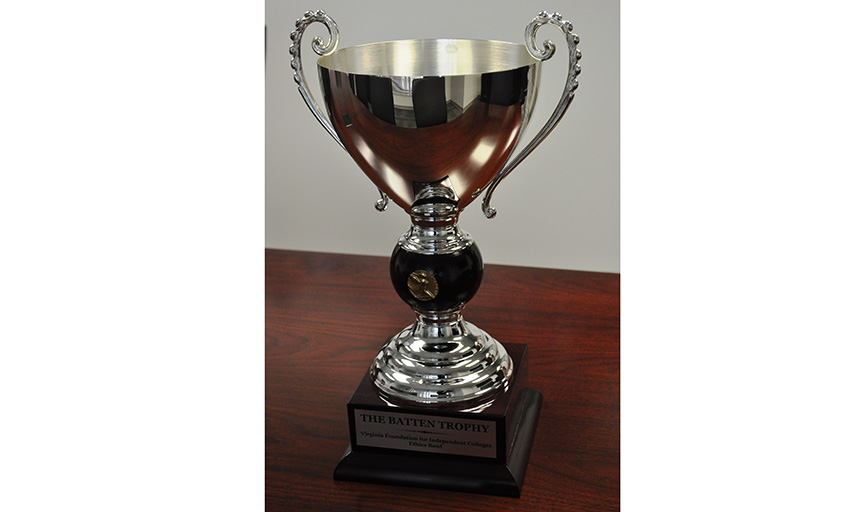 Roanoke College to host statewide Ethics Bowl
Salem, VA – Roanoke College will host the 20th annual statewide collegiate Ethics Bowl on Sunday and Monday, February 10-11, 2019. Sponsored by the Virginia Foundation for Independent Colleges and Wells Fargo, and chaired by Ken Garren '62, a Roanoke graduate and president of the University of Lynchburg, the theme of the event is "Ethics and Social Justice."
Student teams from 15 of Virginia's leading independent colleges and universities will participate in the competition and present a variety of case studies highlighting potential ethical dilemmas dealing with gender, LBGTQ+ rights, gentrification, incarceration, underrepresented communities and more.
Teams of three to five students will be paired in head-to-head competition that will be judged by panels of distinguished leaders from across Virginia and Maryland. Many notables from the business sector, law, education, finance, healthcare and other fields will listen to team presentations and offer reactions to students' presentations.
Two teams of Roanoke College students will compete, including Alexa Chapman '19, Emily Donlevy '21, Jacob Joyce '19, Sophia Kachur '22, Margaux McGinty '22, Nicole Sabilia '19, Hana Smith '20 and Marsden Woddail '19. Faculty coordinators for the team are Dr. Hans Zorn, professor of religion and philosophy, and Dr. Brent Adkins, professor of philosophy.
The Ethics Bowl program will commence with an opening session on Sunday, February 10, at 2:30 p.m. in the College's Colket Center Ballroom, with the first matches scheduled for 3:30 p.m. in various rooms throughout the Colket Center and the Cregger Center.
On Monday, February 11, rounds three and four will begin at 8:45 a.m. The final round of competition will take place at 11:20 a.m. in the Colket Center Ballroom. The public is invited to attend the match sessions free of charge. The winning team will be announced at 12:30 p.m. on Monday. The team from Hampden-Sydney College took home the Batten Trophy at the 2018 Ethics Bowl.
This two-day event is made possible by Wells Fargo. Wells Fargo (predecessor Wachovia) has been the primary sponsor of the Ethics Bowl since 2002.
Founded in 1952, the Virginia Foundation for Independent Colleges is a nonprofit fund-raising partnership supporting the programs and students of 15 leading independent colleges in the Commonwealth: Bridgewater College, Emory & Henry College, Hampden-Sydney College, Hollins University, Mary Baldwin University, Marymount University, Randolph College, Randolph-Macon College, Roanoke College, Shenandoah University, Sweet Briar College, University of Lynchburg, University of Richmond, Virginia Wesleyan University, and Washington & Lee University. For additional information on the VFIC, visit www.vfic.org.