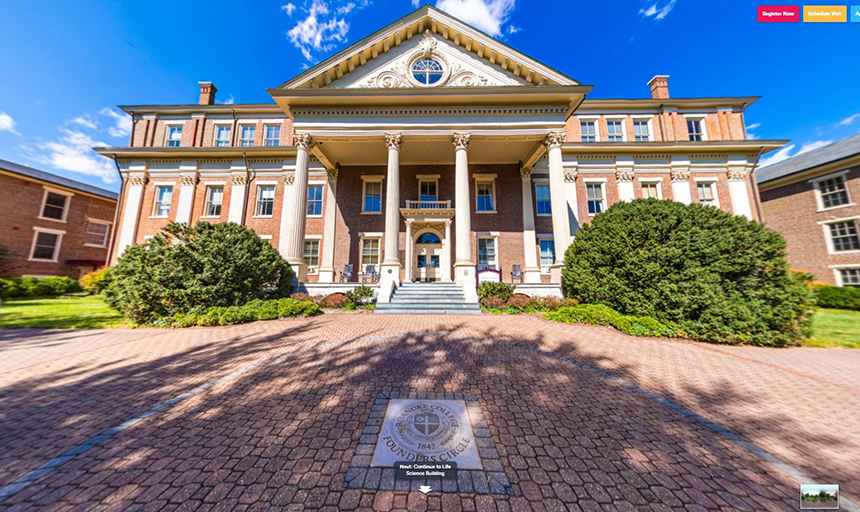 Virtual visit provides immersive campus experience
If you've already taken our virtual tour of the Roanoke College campus, you might want to have another look.
Our virtual visit, which has been featured on our homepage for the past few months, was recently updated. For those who have already taken the virtual trip through campus, you'll find a few changes. There are new 360-degree photos, and additional photos between stops that allow you to "walk" between stops.
The stops are in a slightly different order and Main Street in downtown Salem is now a featured location. You'll find a few different videos embedded in the tour as well, some of which were created specifically for the tour.
The tour, powered by YouVisit, will continue to evolve over the coming months and years. You will find new video options later this year, and we will be periodically updating and refreshing some of the stops. Just like life at Roanoke, the virtual visit experience will stay fresh, fascinating and rewarding.