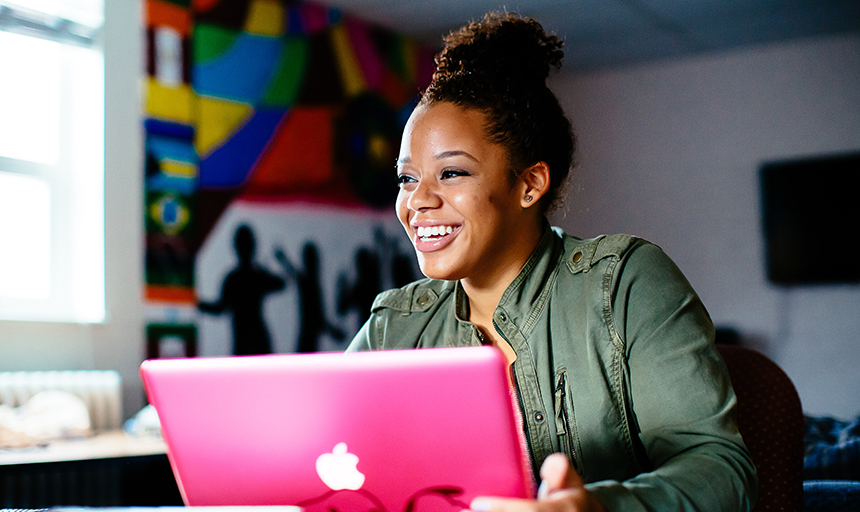 Roanoke re-opens application to freshmen and transfer students for admission Fall 2020
A message from Dr. Brenda Poggendorf, vice president for enrollment and dean of admissions:
We know that many 2020 high school graduates are rethinking their college plans due to the impact of COVID-19. Roanoke College recognizes that many students may now wish to stay closer to home, are re-thinking previous decisions and might be looking for a college that better supports a new financial reality. As a result, Roanoke has re-opened its application to freshmen and transfer students in order to apply for admission for Fall 2020.
We are committed to connecting each prospective student with an admissions counselor who will guide them through a streamlined but personal application process. Students who file the Free Application for Federal Student Aid (FAFSA) will also be considered for maximum scholarships and grants. Our goal is to help students navigate this "new" college selection process to find their best fit.
Roanoke has developed several ways for students, parents and guidance counselors to virtually engage with the College.
Virtual Visit Experience
A virtual visit experience is the next best thing to an actual visit. Our live info session includes an introduction from an admissions counselor, a tour of campus, an interactive information session, and of course, time for questions with your admissions counselor.
In addition to virtual tours of our campus, tours of residence halls and the athletic complex are available.
Academic Experience and Student Life Webinars
Join us for a deep dive into some of our most popular academic programs and student life sessions from all around campus. Want to learn more about your intended major, research and internship opportunities, and student outcomes? Check out an academic webinar, hosted by one of your future favorite professors. Or learn more about the most important student life programs. Check out the different options and register at this link.
Students who complete a virtual visit experience or a webinar are eligible for a $1,000 visit grant.
Follow @roanokecollege
You can find Roanoke on your favorite social media platforms. Follow along, ask questions, engage with us and get a sense of day-to-day life as a Roanoke Maroon.