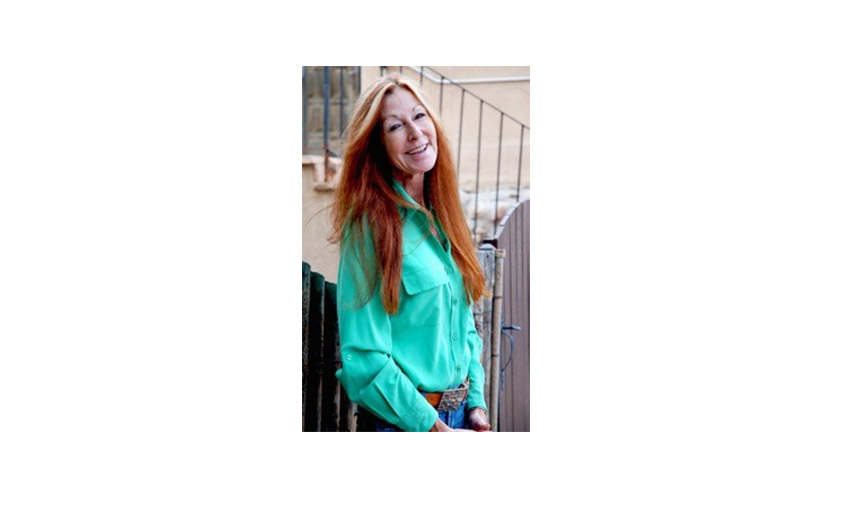 3.13.2017
By Roanoke College News
Through film, alumna reveals Native American culture, history
Stories fascinate Pam Pierce '72. Growing up in Alexandria, Virginia, she was drawn to folklore, particularly stories that involved Native American history.

She took that interest to Roanoke College, where she studied sociology and history and found a love for writing.
Now, 45 years later, after careers in education and law, Pierce is leading a non-profit with a mission is to tell the stories of Native American tribes in New Mexico. Its work aims to keep this community's culture and history alive and relevant and to end stereotypes.
Since 2005, Silver Bullet Productions' focus has become evident through the lens of numerous award-winning documentary films produced by Pierce and her team.
Pierce is CEO and president of the Sante Fe, New Mexico-based nonprofit, which along with producing documentaries, hosts filmmaking workshops for students in tribes throughout the state.
On March 15, Pierce will visit Roanoke College to discuss her work and show one of Silver Bullet's award-winning documentaries, "A Thousand Voices." The film presents a universal view of New Mexico's Native American women, portraying their strength, power, traditions and values. It won four awards in the 2015 New Mexico Women in Film Fiesta, including the grand prize and honors for best documentary, best directing and best cinematography.
Pierce is the keynote speaker for Roanoke's annual Women's Forum, a series of events held in March. Read more about this year's events.
Pierce's background and accomplishments made her an attractive speaker for the forum, said Tanya Ridpath, director of Community Programs at the College and organizer of Women's Forum.
"I found Pamela's work with Native Americans of New Mexico to be a personal interest of mine," Ridpath said. "Students are always interested to know how to achieve career and personal success. Bringing back alumni makes that success a little more relatable and oftentimes opens doors for future networking opportunities."
For Pierce, who had never produced a film before founding Silver Bullet, her love of stories began at her alma mater.
"I credit Roanoke with a real love of writing and a love of history," said Pierce, who majored in Sociology and minored in History. "It is the basis for everything I do."
The start of college was tough for Pierce though. Her father died during her first year at Roanoke. She returned to campus in the second half of her sophomore year.
"It was such a safe place to land," Pierce said, describing Roanoke as "sweet normalcy" in the wake of her sadness. She developed a close group of friends through the Phi Mu sorority.
"I credit Roanoke with a real love of writing and a love of history. It is the basis for everything I do."
Pam Pierce '72
Looking back, Pierce said Roanoke was a "springboard" into her future career interests.

"I don't know that I intended to have a career in sociology, but it does prepare you to link yourself to the community and the world," she said.
After Roanoke, she moved to Colorado, where she studied special education in a graduate program at the University of Denver.
Pierce went on to work as a special educator and learning specialist in Baltimore schools and later earned a law degree at the University of Memphis. She practiced family law in Tennessee and South Carolina.
When she landed a job as executive director of the New Mexico Coalition for Charter Schools in Santa Fe in 2002, Pierce knew she had found what she called her "geographical soul mate."
A few years into her role with the coalition sparked her idea for Silver Bullet. Some state Native American educators were concerned about students who dropped out of high school, were bored with learning and lost connections with their culture and their tribe's language.
An educational film company, Pierce thought, could be an answer for increasing student engagement.
"Education for Native Americans has to be relevant," she said. "I thought we'll make it relevant with their history, their writers, their language. Film is the best way to do that."
She began building Silver Bullet. She formed a board of directors, filed for 501 c 3 status and began to write workshop curriculum.
Now she spends 15 hours a day and weekends devising documentary ideas, editing scripts, interviewing for films and much more. Pierce, a producer, is unpaid as are all other Silver Bullet staff.
So far, the corporation has produced 39 educational film projects from documentaries to public service announcements, screenwriting and acting workshops.
Its films have stretched to 25 states and four countries, mostly via film festivals. Some have aired on the Public Broadcasting Service.
One of the corporation's early films, "Ancient Pathways, Modern Warriors," had the strongest impact on Pierce. The documentary unveils the spiritual nature of pueblo leadership.
Pierce said the film inspired her to "make sure we weren't just providing a film for tribal people but a film for people like me, who need to understand and know more."
"Our feeling is if you know more, you do better," she said.
Silver Bullet's newest documentary, "Defending the Fire," will be released on March 29. It focuses on the spiritual and historic journey of Native American warriors.
As for the future of Silver Bullet, Pierce said she hopes to produce a film that conveys different tribe languages.
She also wants to reach all 23 New Mexico tribes with the corporation's filmmaking workshops. The workshops teach students everything from interviewing and camera use to film and editing techniques.
"We want them [students] to return to their tribes with something to give back," Pierce said.