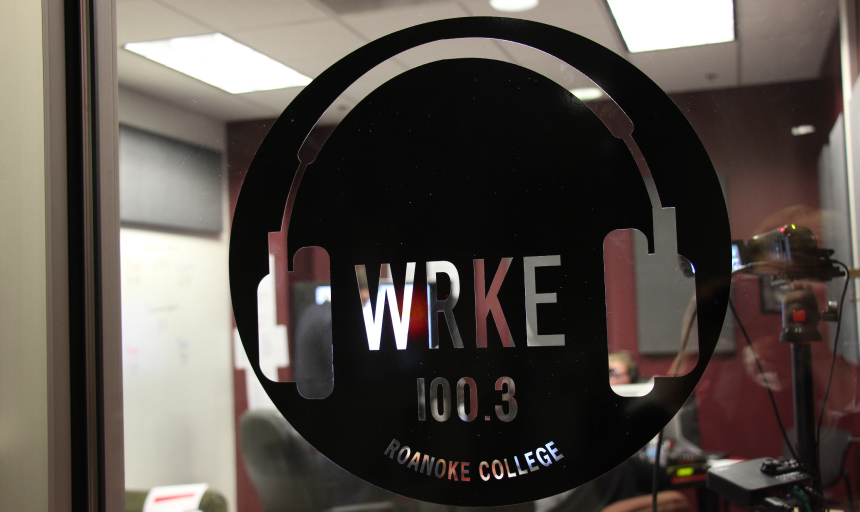 1.24.2018
By Roanoke College News
Blog: WRKE plans continued growth with interest meeting
You've probably noticed the growing presence of Roanoke College Radio WRKE around campus. The station has relocated to a more visible studio in Colket, the current on-air staff is the biggest yet, commons and Fruitions have set their dials to 100.3 FM during the day and various WRKE-sponsored events have been offered throughout the year to keep campus and Salem at large engaged.

"We have a unique opportunity where we are one of the few things on campus that goes out into the public," says program director Elijah Wilhelm '19. "And what makes us different is our people."
The 40 current shows on the schedule offer an array of programming, from political talk across the spectrum to island music. Another highlight Wilhelm pointed to is a show called Video Killed the Radio Star, a movie-focused program that explores soundtracks and movie-related games.
To add to the growth, WRKE is seeking more people to further expand their on-air offerings. Students interested in hosting a show for the spring semester are invited to attend a general interest meeting this Sunday, Jan. 28, from 6:00 - 7:30 p.m. in Garrett Lounge. RSVPs encouraged. WRKE will also have an information table at the activities fair this Friday, 1/26.
"I would love it if we had a show every single hour Monday-Sunday," says Wilhelm. "Doing better isn't permission to stop. We have the biggest staff ever now, but we need to do more."