Academic Excellence
45% of Roanoke grads earn advanced degrees
Roanoke students are doing serious research
Top Fulbright Producing Institution
Roanoke College was one of the nation's top producers of Fulbright U.S. students for 2017-18 and is the only school on the list for bachelor's degree institutions in Virginia. Roanoke students have been awarded at least one Fulbright in each of the past few years with a record six students for 2017-18, three in 2018-19 and another three in 2021-22.
Our Fulbright Scholars have Global Impact
Roanoke has been listed as a top producing Fulbright institution for three consecutive years. In fact, 16 students have been honored with this scholarship in the past 6 years. Here are just four of them.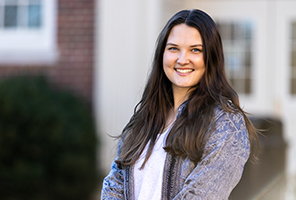 Dixie Weaver '23 was the 16th Maroon to earn a Benjamin A. Gilman scholarship to study French at Université Catholique de Lyon in Lyon, France.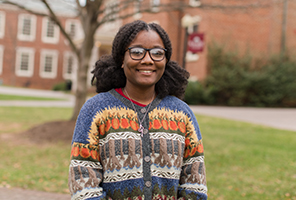 Janiah Tillery '21 received a Fulbright ETA award for Taiwan for 2021-22. Previously, she was the 13th Maroon to earn a Benjamin A. Gilman Scholarship, to study Mandarin at Providence University in Taichung City, Taiwan.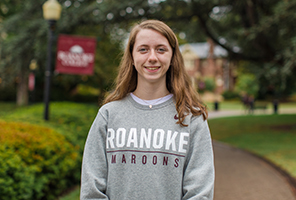 Gracie Goodpasture '23 was accepted into the Fulbright UK Summer Institutes program to take part in the Fulbright Aberystwyth University Summer Institute to study sustainable agriculture in Wales.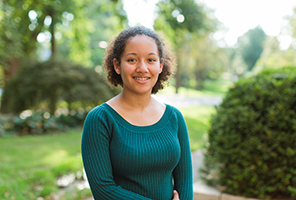 Autumn Coleman '22 received a Freeman-Asia Scholarship to study in Shanghai.
They're recognized as great teachers and great scholars
Martha Kuchar in Moldova. Dr. Martha Kuchar, chair of the Roanoke College English department, received a Fulbright Scholarship to teach in Eastern Europe, marking her second time as a recipient of this prestigious award. While there, Kuchar will consult on pedagogy with faculty at Ion Creanga Pedagogical State University, an English teaching resource center, and conduct research on East European literature.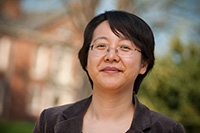 Dr. Stella Xu, recipient of the prestigious Freeman Fellowship traveled to China with four Roanoke students to conduct research for a project, "Reinvented Tradition in the Age of Globalization: The Silk Road and its Legacy in Contemporary China." The students presented their research during the ASIA Network's annual conference in March 2013 in Nashville, TN.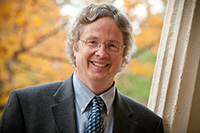 Dr. James Peterson, Schumann Professor of Christian Ethics, is an elected member of the International Society for Science & Religion. The purpose of this exclusive society, with only 200 members worldwide, is to promote education through facilitating communication between the ideas of science and religion.