Academic Excellence
Roanoke has been recognized as a top producer of Fulbright Scholars
Watch Video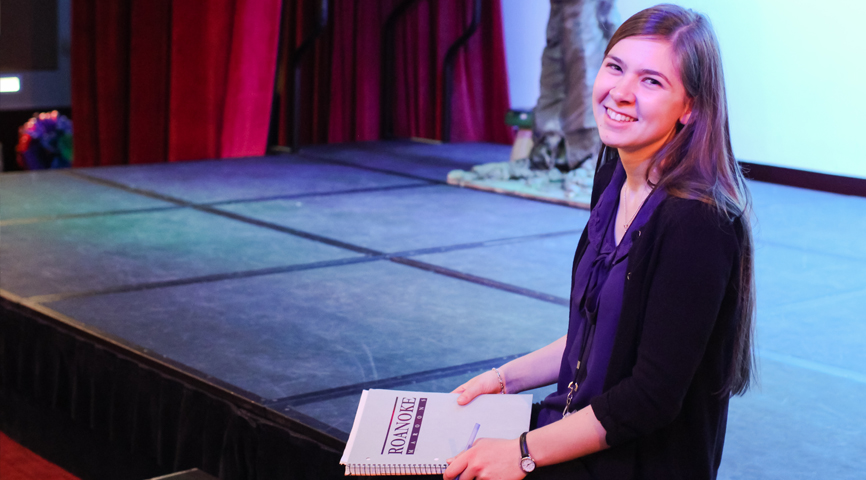 See how Erin Keating won a Fulbright Scholarship to study Shakespeare in the UK, making her one of only a handful of students in the country to be selected for the program.
Our Fulbright Scholars have Global Impact
Roanoke has been listed as a top producing Fulbright institution for three consecutive years. In fact, 16 students have been honored with this scholarship in the past 6 years. Here are just four of them.


Tessa Sydnor earned a second opportunity to live in Korea and pursue her passion for the culture and art of the region. In 2013, she studied there as a Gilman Scholar. Sydnor received a Fulbright grant to teach in South Korea and represent the United States as a cultural ambassador.
Brandon Mayer was awarded a Fulbright-Nehru grant to study in India. A business major, Mayer spent nine months at Delhi University analyzing how foreign direct investment impacts local entrepreneurs. His goal was to identify the ideal level of investment that will help business development without creating dependency on aid.
Brieanah Gouveia, an art history major, studied at Nottingham Trent University in England as part of the Fulbright summer exchange program. Gouveia studied Nottingham's art, architecture and museums, volunteered in the community and prepared a final exhibition. She's drawn to art history, because it helps people better understand the world.
Daniel Osborne, a history major, studied at the universities of Dundee and Strathclyde in Scotland as part of the Fulbright summer exchange program. A musician, Osborne explored Scottish influence on the culture of the Appalachian Mountains, particularly with regard to Scottish folk music and folklore.
Roanoke students are doing serious research
They're recognized as great teachers and great scholars
Martha Kuchar in Moldova. Dr. Martha Kuchar, chair of the Roanoke College English department, received a Fulbright Scholarship to teach in Eastern Europe, marking her second time as a recipient of this prestigious award. While there, Kuchar will consult on pedagogy with faculty at Ion Creanga Pedagogical State University, an English teaching resource center, and conduct research on East European literature.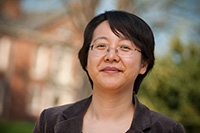 Dr. Stella Xu, recipient of the prestigious Freeman Fellowship traveled to China with four Roanoke students to conduct research for a project, "Reinvented Tradition in the Age of Globalization: The Silk Road and its Legacy in Contemporary China." The students presented their research during the ASIA Network's annual conference in March 2013 in Nashville, TN.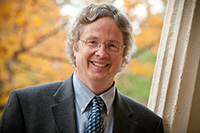 Dr. James Peterson, Schumann Professor of Christian Ethics, is an elected member of the International Society for Science & Religion. The purpose of this exclusive society, with only 200 members worldwide, is to promote education through facilitating communication between the ideas of science and religion.
45% of Roanoke grads earn advanced degrees