Alumni Network
When we say Roanoke is a family for life, we mean it. Alumni who share your passion are there to help you get started in your career, and when you're established in your career, you'll want to help students too.

During the course of your four years at the College, alumni can provide invaluable support, sharing stories of their careers, offering advice on what it takes to break into their field, letting you shadow them in their jobs, helping you improve your resume, coaching you through mock interviews, helping you find internships and connecting you to colleagues in their professional networks.
Among Roanoke's 15,000+ alumni are leaders in business, government and nonprofits who can help you plan your career, build a killer resume, find internships and develop your own professional network.
Like a family, we help each other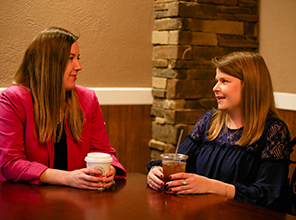 Coaching and mentoring
In our mentoring program, you'll meet with your mentor several times each year, where they'll help you navigate a path that leads to graduation and a career in your chosen field. They can share their career journeys, offer an inside view of job prospects, give you advice on the kinds of classes and real-world learning experiences you'll need to launch your career, and help you find job shadowing and internship opportunities. Maroon Mentors program.


Internships

Talk to recent grads, and you'll hear again and again how important internships are to landing your first job. Alumni can be a big help in this area. They may offer internships at organizations they run or support, or connect you with colleagues who are looking for good interns. Get help with finding an internship.
Networking

Finding a good job out of college is all about networking. At Roanoke, you can start to build your network by connecting to alumni in your chosen field or profession. Through alumni networks, you can gain access to thousands of professionals, many in your field of choice. You'll find alumni who will endorse you, write you letters of recommendation and make personal introductions for you. Join an alumni chapter.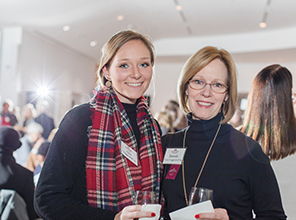 Alumni Ambassadors

If you're moving to a new city where there's an alumni chapter, alumni ambassadors can help you get settled there. They'll give you the inside scoop on where to live, organizations to join, job market conditions and the best prospects for employment. If you join the local alumni chapter, you won't feel like a stranger in town—you'll have Maroons you can connect with as friends and professional colleagues.
"My alumni mentor, CFO of Carter Machinery Dan Strelka, opened the door for me to question and observe any aspect of how Carter does business, giving me the real-world perspective that I lacked as a student. The Alumni Mentor program helped me build relationships and knowledge that have continued to benefit both my career and my career choices."
Theodore Melnik '16, on his Alumni Mentor experience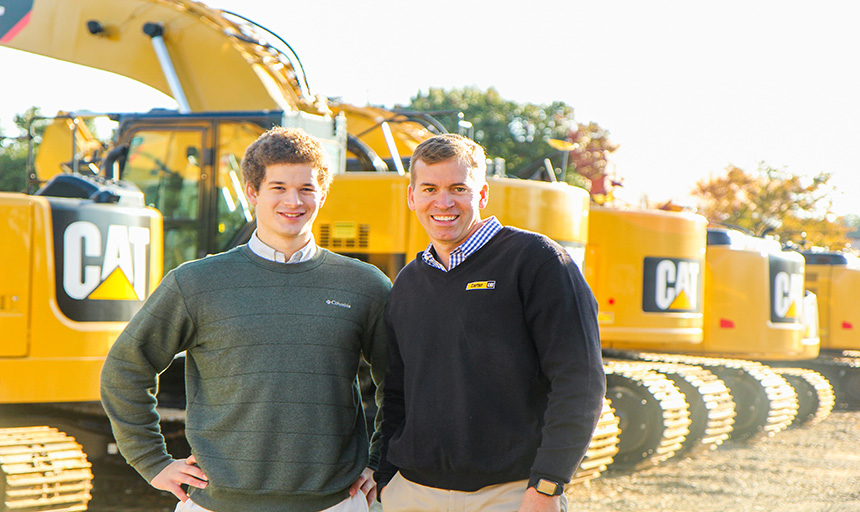 The Alumni Mentoring Program gave Roanoke College junior Ted Melnik an "in" with a major company and an introduction to business networking.