Graduate School
If your career plans call for grad school, we'll do everything we can to help you get into a well-respected program. While at Roanoke, professors will encourage you to participate in internships in your chosen field, join them in research projects (or conduct your own independent study), and present and publish findings-all actions that will greatly increase your chances of getting into a good school.
We have extensive online resources to help you explore your options and find the best programs for your needs. Our career services team will help you to prepare the documents you'll need for the application process, and professors who are impressed with your work will recommend you to graduate programs.
Students considering graduate school are strongly encouraged to talk with a faculty mentor who has studied in a similar field or one of the pre-professional advising groups available on campus.


Nearly one in four Roanoke students go to graduate school immediately after graduation. Over their lifetimes, more than 40% will attain an advanced degree.


Roanoke grads go on to top-notch grad schools.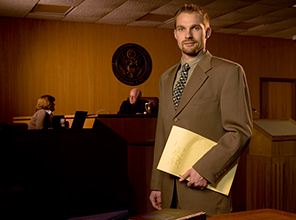 Aaron Cook '07/Washington and Lee Law School
While at Roanoke, Cook completed two internships—one with a Virginia state prosecutor and another with a federal judge. These internships helped him get into Washington and Lee Law School. Cook believes this firsthand experience gave him a significant advantage in law school. "Many of my colleagues had never been in a courtroom before," he said.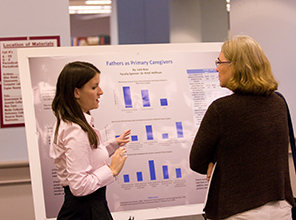 Julie Bass Dubee '09/University of South Carolina MSW
Dubee, a gender and women's studies concentrator, found her extensive research on the impact of stay-at-home fathers on childhood development prepared her for grad school and a career in social services. She received an MSW from the University of South Carolina and is currently working as a Family Services Specialist in Hanover County, Va.
Nikki Hurless '14/St. Louis University
Hurless, a psychology major who concentrated on neuroscience, was accepted directly into a Ph.D. program at St. Louis University. As a sophomore at Roanoke, Hurless worked with professors Edward Whitson and David Nichols on an honors project. Hurless published an article on her research in a noted neuroscience professional journal.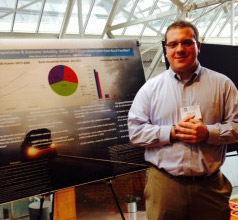 Alex Berryman '15/Virginia Tech
Berryman majored in sociology at Roanoke, where his Summer Scholar research explored transportation and economic volatility among rural, low-income families. He then went to Virginia Tech, where he received a master's in urban and regional planning. Berry is now planner and zoning administrator for the town of New Market, Virginia, where he plans to make an impact as a member of local government. "I worked, while in college at Roanoke, at North Carolina Senator Kay Hagan's Washington, D.C. office, so I was exposed to the federal level of government," he says. "I always wanted to be a public servant, and I just found that my place is at the local level."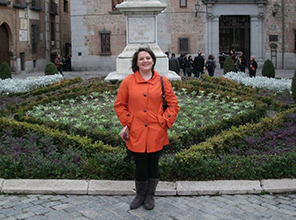 Bethany Gilliam '06/Ohio State University
When Gilliam taught her first Spanish class as a graduate student, she found her career love—teaching. In 2011, she landed her dream goal—a Fulbright Scholar award to study 17th-century history and literature in Madrid. She spent a year in Madrid, and now she's back at Ohio State University, earning her Ph.D.