Non-Degree Seeking Students
Welcome!
We hope this website gives you a good feel for Roanoke College, the kind of students who study here, and what makes Roanoke unique. If you like what you see, and believe that you'd be a good fit at Roanoke, we are happy to set up a time for you to come and visit. When you're ready to apply, we want you to know that we treat each application personally, and we will spend time carefully reviewing your application. We are available to answer questions by text, phone or email, whichever works best for you.
Gorgeous any time of the year
Watch Video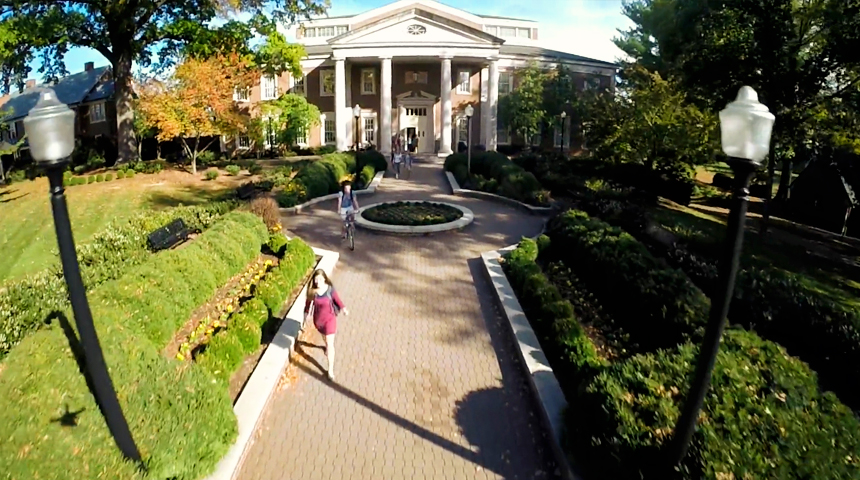 Whether you come for summer school, a semester, or a full year, you'll find Roanoke a wonderful, inviting place to be. See why the Princeton Review called Roanoke one of America's most beautiful campuses.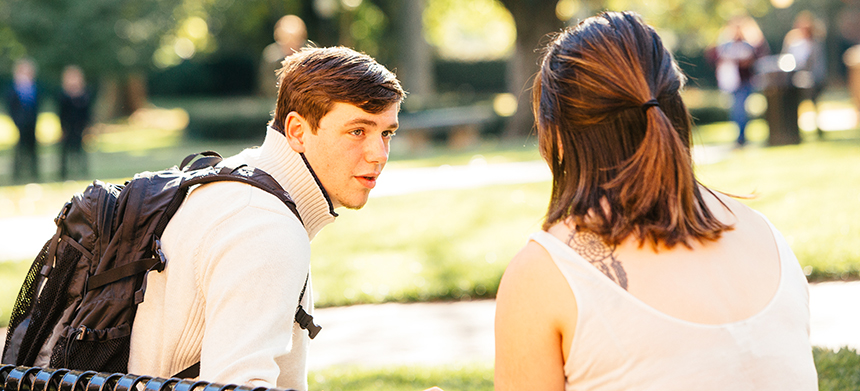 When the living is easy
Summer school at Roanoke College is a chance to get a jump on college, accelerate your degree, or improve your GPA. There are dozens of interesting 4-week courses to choose from, plus outdoor adventures just minutes from campus.
Steps to Apply
Oftentimes, students who are not seeking a degree from Roanoke choose to study here. You may be planning to return to your home institution after studying here for a semester or two. Or, you may have already graduated college and might be interested in taking a class or two.

To qualify, you should be in good standing at your current institution, or have left your previous institution(s) in good standing. While at Roanoke, you're subject to all academic rules and regulations of the College. If you enter Roanoke as a special student and later apply to be a degree candidate, your admission will be based on your work completed at Roanoke and at your previous institution, but your Roanoke GPA will not be considered. If accepted, courses you've completed as a special student may be applied toward the degree; however, the residency requirement of 17 units must be completed after acceptance as a degree candidate.

Steps to Apply
Have your current or most recent institution forward an official transcript to the Office of Admissions.
Complete the online application. Or, call the admissions office to request a paper copy of the application. There is no application fee for special or visiting applicants.
Explore plans to pay for your time at Roanoke College. The College's financial aid is not available to visiting students.
Roanoke College does not discriminate against students, employees, or applicants on the basis of race, color, gender, creed, religion, age, sexual orientation, marital status, national or ethnic origin, disability, or veteran status.
Any Questions?
You'll find answers here to the most common questions non-degree students have. If you don't see your question, don't be shy—call us at 800-388-2276 or send us an email.