Visit
Visit Opportunities (Virtual & On Campus)
If you're planning a visit to Roanoke College, you'll find a beautiful campus in a classic college town, with a vibrant city and beautiful countryside just minutes away. We're only 10 minutes from the Roanoke-Blacksburg Regional Airport, with direct flights to more than nine cities in the Midwest and East Coast. Roanoke is on the Northeast Regional Amtrak line. We're 3-4 hours by car from Charlotte, N.C., Richmond, Va., and Washington, D.C.
Come see our college and stay awhile! The Roanoke Valley offers you the best of both city and country life, with great restaurants, shopping and museums, plus a host of opportunities for outdoor recreation and adventure.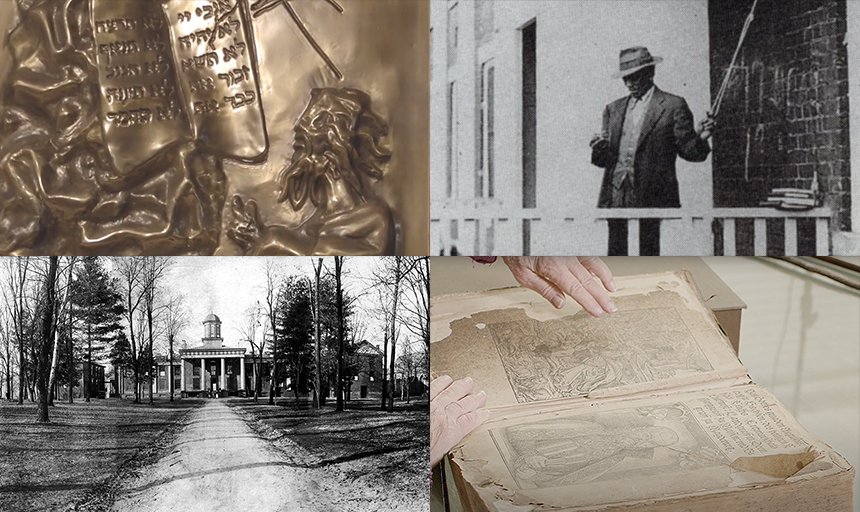 Historical and Cultural Virtual Tour
As it is with any historic institution, Roanoke College's past is tied to its present and future. Thanks to this new and immersive virtual tour, it's easier than ever to learn about the history and culture of the College. You'll take a journey through nearly 180 years of history, including major events, the evolution of buildings on campus, the artwork we have on campus, how student life has changed over the years, and the groundbreaking research that's leading to important discussions about our past.
"Roanoke College is a treasure, and when you have a treasure, you want to share it with other people," President Michael C. Maxey said about the tour.
Click the button below to open our treasure chest.
The fun beckons
FloydFest is an annual music festival featuring past performers like Ziggy Marley, Michael Franti, Ben Harper and Lauryn Hill.
The trains running through downtown Roanoke. The railroad was instrumental in the development of our region. (Photo courtesy of Terry Aldhizer)
Grab a tube and take your pick of local rivers and creeks.
A scene from downtown Roanoke at night.
The Roanoke Valley offers so many great hiking trails and so many great views.
Downtown Roanoke offers your choice of many restaurants, bars, coffee shops and music venues.
Roanoke's new Elmwood Park Amphitheater is a great place to see local and national music performances. Sheryl Crow was the inaugural performer here and Colbie Caillat, Christina Perri and Joan Jett are performing this summer.
The Taubman Museum is great for art lovers and provides a stunning location for local events.
Nearby Smith Mountain Lake and Claytor Lake offer a great place to relax or try out some water sports.
Hiking the famed Appalachian Trail, which runs right by our campus.
Want a nice evening out? Check out the Grandin Village — see a movie, go to dinner or just walk around.
A recent study ranked Roanoke among the top 20 cities in America for quality of life.