LGBTQ+ Mentoring Program
Maroon Inclusion: LGBTQ+ Mentoring Program
This Lesbian, Gay, Bisexual, Transgender, Queer (LGBTQ)+ Mentoring Program empowers LGBTQ+ students to live more full, happy, and productive lives. The program's aim is to support mentees through transition and integration to the College by way of interpersonal and intrapersonal development. Making strong connections with ourselves and others is imperative for success in not only college, but life. Successful mentoring is accomplished through genuine relationship building and ongoing support. Mentors serve as positive role models and provide resources as the need arises to their mentees.
If you have any questions or concerns, please contact our LGBTQ Coordinator, Rachael Clark.
Mentors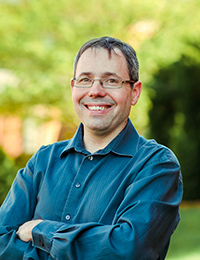 Chris Lassiter
lassiter@roanoke.edu
Professor of Biology
Pronouns: he/him/his
"I grew up in a small town in South Carolina before attending a small liberal arts college similar to Roanoke. After my training as a scientist, I've built a career at RC teaching a variety of biology courses and running undergraduate research in my laboratory. I'm thrilled to be a mentor for questioning or out students."
DorothyBelle Poli
poli@roanoke.edu
Professor of Biology
Pronouns: she/her/hers
"I grew up in New Jersey; my hometown continued to grow every year. During that expansion, I was exposed to a lot of diversity. I quickly learned that every person brings a new perspective to the table – and as a scientist, I marvel at the way we are learning about this human variation. I thrive where people are allowed to be whomever they are. My LGBTQ+ friends each had their own journey to be accepted. My role has always been one of support and love. I have supported several family members and raised two children who came out. Over the years at RC, I have tried to be a safe person for all types of people. A community is only as strong as the compassion we show one another."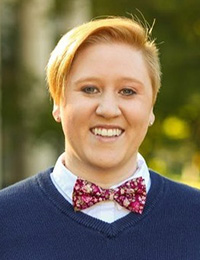 Rachael Clark
clark@roanoke.edu
Pronouns: she/her/hers
"After suppressing my identity and keeping quiet for years, I came out as a lesbian during my senior year of college. I was met with immense support and love from friends but some resistance from family due to my religious upbringing (Christian). I thoroughly enjoyed my college experience and went on to pursue my graduate degree in Student Affairs Administration in Higher Education. My wife and I moved to the Roanoke area in 2016 and married in 2019, surrounded by family. We welcomed a daughter in August 2022. I am passionate about and love mentoring college students who are exploring their identities or who may be struggling to navigate their own coming out process or the intersection of spirituality and sexuality."
Kristen Schorpp-Rapp
schorpp@roanoke.edu
Professor of Biology
Pronouns: she/her/hers
"I didn't question my sexual identity until I was in my early 20s. I am now happily married to my wife and have much love and support from family and friends. I'm here to provide a safe space for LGBTQ or questioning students who are exploring their gender or sexuality, whether that means checking in weekly or occasionally chatting over coffee."
Teresa Milbrodt
milbrodt@roanoke.edu
Professor of English and Comm. Studies
Pronouns: she/her/hers
"I'm a fictional writer and teach creative writing and disability studies. As someone who believes in the power of storytelling, I'm always happy to listen. My partner is bi and gender nonbinary, and I'm straight-ish and have found myself becoming more -ish over time. I want to provide a comfortable space for students who are looking for ways to express and/or explore different parts of their identity."
Ellasen Spangler
Assistant Director of Residence Life & Housing
spangler@roanoke.edu

"I am a 2022 graduate of Roanoke College. I am local to Roanoke and grew up in the rural and conservative Vinton area and came to the college as an athlete until I decided to step away and allow more focus on my mental and physical health. This choice was catapulted by my self-acceptance of my queer identity at the age of 18. Since coming out during my freshman year at Roanoke, I have worked to create safe spaces for others. College is a place of self-exploration and growth, and I am happy to be here for any step of that journey."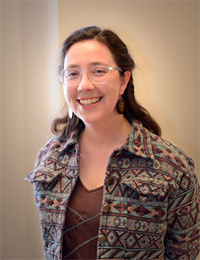 Laura Hartman
hartman@roanoke.edu
Pronouns: she/her/hers

"I have a wife and a child; we were involved in the fight for marriage equality when we lived in Illinois 2008-2015. I also have experience (including scholarly training!) with religions (esp. Christianity) and homosexuality and am glad to talk with anyone about their religion/spirituality and sexuality. It is possible to be both religious and LGBTQ+, so if that's part of your struggle I'm happy to talk about it. I understand that sometimes you need to be able to talk to someone who "gets it" and if I can be that person for someone, I want to do it!"
David Taylor
taylor@roanoke.edu
Pronouns: he/him/his

"I'm a gay male that grew up in a small town that wasn't overly accepting of gay people and suppressed my identity from everyone, including myself, for many, many years. I didn't come out until I was about 25 and in graduate school, and was met with an outpouring of support from my friends and some support from my family. I was able to overcome the coming out process, find myself, and complete graduate school, become hired at Roanoke, and build a wonderful career and life from that; I want to be able to work with questioning or out students that are struggling with identity, life, and personal problems."
Rev. Kelly Shushok
kshushok@roanoke.edu
Pronouns: she/her/hers


"I grew up in Texas in a conservative religious culture. My first experience with the possibility that God's character was inconsistent with my existing theology was in my own journey toward becoming a female pastor. I'd love to be a good listener for those grappling with or deconstructing their experiences with conflicting religious backgrounds, including biblical texts or theologies. My family includes people who are queer and gender nonbinary, who beautifully exhibit what it is to be created in the image of God."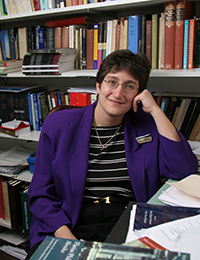 Jennifer Berenson
berenson@roanoke.edu
Pronouns: she/her/hers
Professor of Religion

"I'm happy to provide a safe space for encouragement and support for LGBTQ+ students, wherever they are in the process of coming out and growing into their identity. My own family includes gay and genderqueer folx. Our experiences may differ, but life has taught me to listen to others and take their experiences seriously. My scholarly training is in Biblical Studies, so like Dr. Hartman (above), I am available to talk to students who feel a conflict between their identity and their religious background or current beliefs or those who wish to delve into those questions more deeply."