Learning Firsthand - Art History
Olin Galleries
Olin Hall has two galleries that display rotating exhibits of traveling and invitational shows as well as works from the College's collection. Visiting artists give workshops and lectures. Art history students may be hired for paid work as gallery assistants or undertake internship projects for course credit with the gallery director, Talia Logan.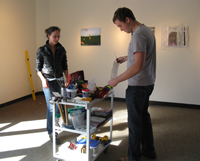 Assistants
Gallery Assistants are a vital part of Olin Gallery and work directly with the Gallery Director in Olin and Smoyer Gallery as well as the Permanent Collection archives. Students assist the director in:
Installing and de-installing exhibitions
Dealing with artists and the Roanoke Valley community
Managing the permanent collection
Interns
Olin Gallery internships allow students to acquire experience in the inner-workings of gallery management of installations, public relations, managing and overseeing a permanent collection, and archiving and handling of artwork. Interns work independently as well as directly with the gallery director and projects can include:
Investigating artists and works
Shaping and documenting shows
Assisting with the installation and de-installation of exhibitions
PR and programming scheduling

Study Abroad
Roanoke College offers many study abroad programs that allow students to earn academic credit while outside the United States. Art History students are encouraged to enroll in study abroad; generous transfer credit is available within the major. Art History majors have enrolled in semester-long study abroad programs in Egypt, Greece, Italy, France, and England. For more information on study abroad, contact one of the art history faculty members and the office of International Education.

May Term Classes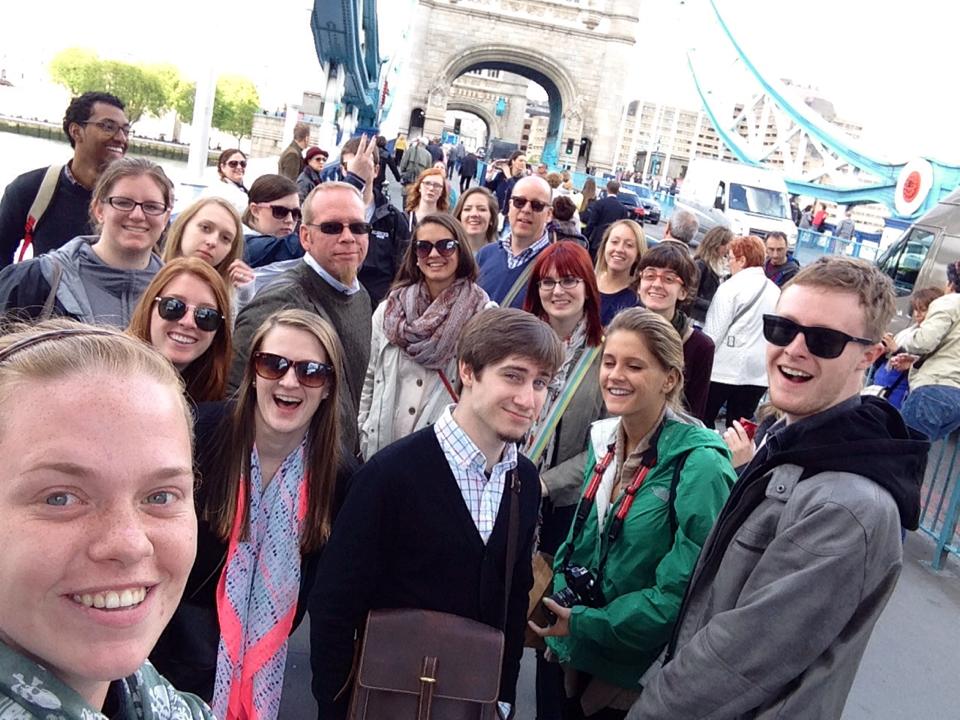 May Term is approximately a three week period during which students can participate in a wide array of Intensive Learning opportunities, including travel courses as well as on-campus courses. Intensive learning classes in art history have included travel courses: Visualizing Italy, A Tale of Two Cities: London and Paris, and Scotland: Artistic and Cultural Legacies.
Internships
Many students at Roanoke College expand their knowledge and skill sets in the field of fine arts through internship experiences off campus. Art history majors have found meaningful internship experiences with local and national organizations. Examples include: the Taubman Museum of Art in Roanoke, Va; Piedmont Arts in Martinsville, VA; the Salem Historical Society in Salem, VA; the National Museum of American Illustration in Newport, RI, and various private art galleries on the east coast. Summer internships are eligible for reduced tuition from the college. For information and application see the Summer Research Incentive Program
Undergraduate Museum Internships
Lutheran College Washington Semester (on campus info through Public Affairs: Dr. Todd Peppers)
See also, the RC Art History Jobs page (link to the left)
Summer Scholars
The Summer Scholars Program at Roanoke College is a grant program that enables qualified students to conduct intensive, independent research for eight to twelve weeks during the summer.
Example of a summer scholars project: Katrina A. King, working with Dr. Jane Long on "The Influenced: An Analysis of the Interests of Artists and Influences of Patrons on Paintings of the Annunciation in the Italian Renaissance"

Independent Studies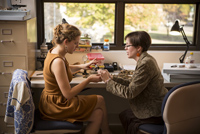 Independent studies provide students with a specialized study in a particular area of art history and archaeology.
Departmental Honors Projects
Qualified students may apply for honors in the major by completing an honors project consisting of a program of independent study culminating in a paper and presentation.

Undergraduate Research Assistants Program (URAP)
URAP is a program unique to Roanoke College where students work as research assistants with a member of the Roanoke College faculty on an original research project of interest to both the URAP scholar and to the faculty mentor.