Panhellenic Council (Governing Council of Campus Panhellenic Organizations)
Sorority Recruitment Registration is now open!
There is a $25 fee to register, payable online.
Formal recruitment on campus will be January 9-12, 2020 and you must be registered to participate.
Please register by December 15, 2019. Use the following link to register:
https://roanoke.mycampusdirector2.com
We, as Undergraduate Members of women's fraternities, stand for good scholarship, for guarding of good health, for maintenance of fine standards, and for serving, to the best of our ability, our college community. Cooperation for furthering fraternity life, in harmony with its best possibilities, is the ideal that shall guide our fraternity activities.
We, as Fraternity Women, stand for service through the development of character inspired by the contact and deep friendship of individual fraternity and Panhellenic life. The opportunity for wide and wise human service, through mutual respect and helpfulness, is the tenet by which we strive to live.
Women's Organizations
The Panhellenic Council (which is officially recognized by the National Panhellenic Conference) is the governing council for the women's Greek letter organizations. Each chapter is represented on the council by one delegate. Panhellenic Council is a member organization of the Student Government Association.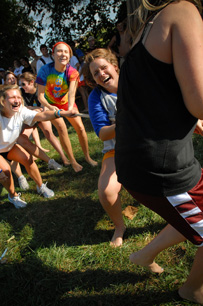 Panhellenic Code of Ethics
We, the undergraduate members of women's fraternities at Roanoke College, strive to promote high moral and academic standard, strong friendships, and sisterhood bonds honoring those within our Roanoke community. We believe that the highest level of trust should exist between chapter members and the chapters in Panhellenic in order to ensure a spirit of harmony.
During Recruitment, we will put the welfare of the potential members before the desires of each individual chapter. All chapters must abide by Panhellenic recruitment rules and regulations. Chapters will be held accountable to the NPC unanimous agreements. We must respect and value each chapter's traditions and members in thought, word, and action. While laying aside competition in order to achieve mutual trust and cooperation. We will promote the positive image of Panhellenic women by upholding the standards set forth by our founders. Realizing our individual similarities and differences, we shall strive to establish a unified Panhellenic Community.