LGBTQ at Roanoke
Roanoke College is committed to working with faculty, staff, student organizations and our community partners to create a community that is welcoming and safe for everyone. Through various programming and events, Roanoke works to ensure that all of the students, faculty, and staff benefit from the diverse experiences and perspectives of our LGBTQIA+ community.
In this keynote address, Johnson will provide some historical context for why homosexuality is taboo in black communities in the South and sometimes considered as outside the black "family."
Date | Time: Wednesday, October 02, 2019 | 7:00 PM
Location: Logan Gallery, Bank Building
This dramatic reading is based on the oral histories collected in Johnson's groundbreaking books, Sweet Tea: Black Gay Men of the South--An Oral History and Black. Queer. Southern. Women.: An Oral History.
Date | Time: Thursday, October 03, 2019 | 7:00 PM
Location: The Spot on Kirk, 22 Kirk Ave. SW, Roanoke, Virginia, 24011

Safe Zone
Faculty and staff become certified Safe Zone members by going to a 2-hour training. They are visible supporters of the LGBTQIA+ community and acknowledge this support by having a Safe Zone sticker in their office. They should provide support, resources, and referrals to individuals who choose to approach them. For more information, visit our Safe Zone page.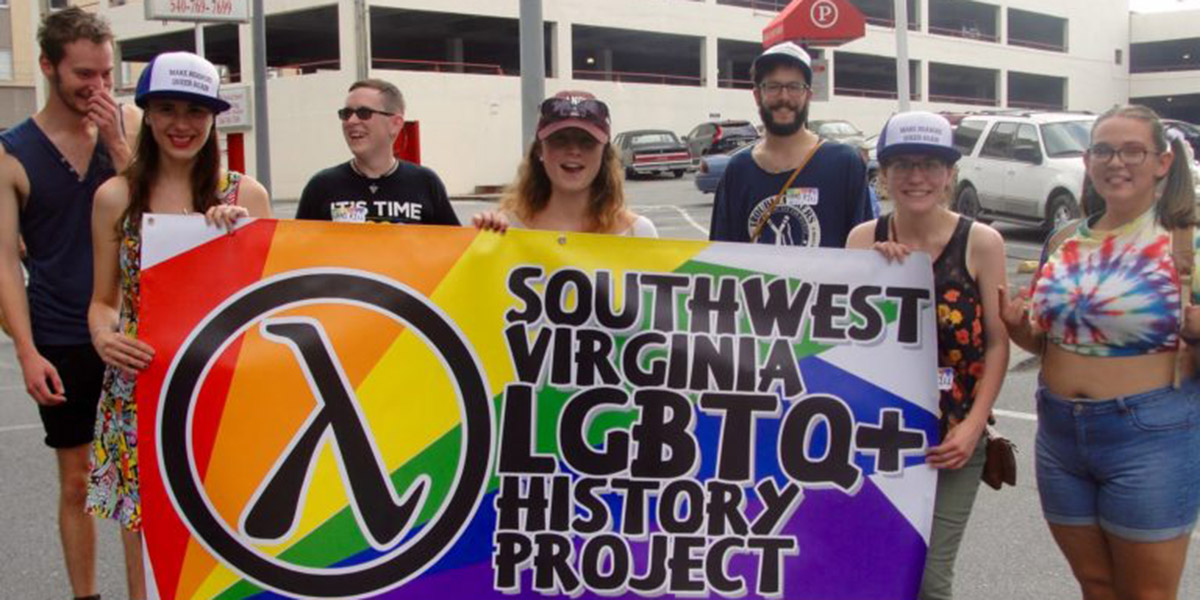 Southwest Virginia LGBTQ+ History Project
The Southwest Virginia LGBTQ+ History Project is a community-based history initiative committed to researching and telling the stories of LGBTQ+ individuals and organizations in our region. Learn more.
Inclusive Restrooms
In an ongoing commitment to develop an inclusive environment for people of all genders, Roanoke College has begun the process to designate certain restrooms on campus as all-gender Restrooms. An all-gender restroom, also known as a gender-inclusive restroom, can benefit many different people, including parents with differently gendered children, alter-abled people who may require the accompaniment of an attendant of a different gender, and trans and gender non-conforming people.