Awards
Margaret Sue Copenhaver Contribution to Education Award
The Margaret Sue Copenhaver Contribution to Education Award recognizes outstanding commitment and work in the field of education. The recipient is selected bi-annually by the MSCI steering committee through a process that seeks to identify a person whose life echoes Margaret Sue's passion for teaching and learning. Helen C. Hanes Friend of Education Award
The Helen C. Hanes Friend of Education Award
The Helen C. Hanes Friend of Education Award is awarded bi-annually to an individual who models ideals drawn from the Marion Creed, "To care for what is, rather than for what seems; to be loyal to what is best in the traditions of the past and yet open to the discoveries of the present and the hopes of the future; to find strength in constructive service." Mrs. Hanes, a graduate of Marion College, embraced these ideals throughout her lifetime.
Innovation in Teacher Education Award
In 2001, The Margaret Sue Copenhaver Institute for Teaching and Learning was presented the Innovation in Teacher Education Award by the Southeastern Regional Association of Teacher Educators. The award was given at the association's annual conference in Corpus Christi, Tex.
2019
2019 Award Recipient
2019 Margaret Sue Copenhaver Contribution to Education Award
Diane Washenberger, the second of six children, grew up in Roanoke and attended Roanoke City Schools – Crystal Spring Elementary School, Woodrow Wilson Junior High School, and Patrick Henry High School. Diane says her father, a dentist, and her mother, an RN, valued education and held high aspirations for their children.
Diane earned her BS in mathematics with teacher licensure from Virginia Tech. She continued at Virginia Tech for an additional year as a graduate teaching assistant in freshman calculus while beginning her work on a master's degree in mathematics education. Diane started her teaching career at Lucy Addison Junior High School in Roanoke City and continued her work in Roanoke City as an Assistant Principal at William Ruffner Junior High School and then as Supervisor of Staff Development.
In 1985, Diane accepted a position teaching mathematics at Salem High School. After one year she added the role of Coordinator for Mathematics, balancing her time between teaching three math classes and serving as coordinator. Diane's next career change was to G. W. Carver Elementary School principal, a move where she credits learning much about reading instruction and observing the parallels with mathematics instruction. During that time, she supervised the complete renovation of the school.
In 1999, Diane moved to City of Salem Schools Central Office as Director of Elementary Instruction. Later, she became Director of Instruction and describes her enjoyment of working with students, teachers, parents, and community members at all levels. She serves as a regional representative for VAFEPA (Virginia Federal Education Program Administrators) and is on the board of VASCD (Virginia Association for Supervision and Curriculum Development). Diane is a member of the Margaret Sue Copenhaver Institute Steering Committee.
Diane has received numerous awards including the Junior Achievement Principal of the Year in 1999, NAFEPA State Leadership Award, and the 2017 Roanoke College Charles Brown Award. In her spare time, Diane enjoys walking, taking classes at the Y, biking, reading, knitting, cooking, and traveling. She is active in her church, St. Paul's Episcopal Church in Salem, VA, where she has taught Sunday school, works on the altar guild, serves on the Vestry and is a lay reader and chalice bearer.
2018
2018 Award Recipient
2018 HELEN C. HANES FRIEND OF EDUCATION AWARD
Dr. Nathaniel L. Bishop was appointed by the Board of Directors of Jefferson College of Health Sciences to lead the college on April 17, 2010. He came to Jefferson College from Carilion Clinic in Roanoke, where he served as a Vice President. Dr. Bishop's tenure of service to the college began in 2003 on the Jefferson College Board of Directors. In this role, he helped lead Jefferson College to a growing enrollment, expansion of academic programs, and strong healthcare education partnerships throughout the community and region. Dr. Bishop began his career in healthcare by managing continuing care retirement communities as a Virginia licensed long-term care administrator. In 1997, he joined Carilion Clinic as the Executive Director of Burrell Nursing Center. In 2002, Dr. Bishop was named Vice President and Hospital Director of Carilion Roanoke Community Hospital and later served at Carilion Roanoke Memorial Hospital as Vice-President of Facility and Guest Services. In addition to his duties as President at Jefferson College, Dr. Bishop also serves as the Chair of Interprofessionalism at the Virginia Tech Carilion School of Medicine. In July 2016 he was appointed to the Virginia Board for Community Colleges by Governor Terry McAuliffe. He served a term as a member of the Board of Trustees of the Southern Association of Colleges and Schools Commission on Colleges (SACSCOC) 2013-2016. He has also served on the Board of Trustees of Ferrum College and the Radford University Foundation Board, and is a member Emeritus of the Board of Visitors of the Divinity School of Duke University. Dr. Bishop's board memberships include Carilion's Roanoke and New River Valley Medical Centers, Foundation for Roanoke Valley, GO Virginia, Local Colors, Mill Mountain Theatre, Roanoke Regional Airport Commission, Roanoke Regional Chamber, and United Way along with other church and community boards in the Roanoke and New River Valleys. Dr. Bishop and his wife, Sylvia, have three grown children and five grandchildren. Dr. Bishop holds undergraduate degrees from New River Community College and Radford University, a master's degree in education from Virginia Tech and a doctor of ministry degree from Wesley Theological Seminary in Washington D.C.
2017
2017 Award Recipient
Today, we honor the 2017 recipient of the Margaret Sue Copenhaver Contribution to Education Award, Peter Lewis. The Margaret Sue Copenhaver Contribution to Education Award recognizes outstanding commitment and work in the field of education. The recipient is selected bi-annually by the MSCI steering committee through a process that seeks to identify a person whose life echoes Margaret Sue's passion for teaching and learning.


Peter Allen Lewis, a native of Washington, D.C., moved to the Roanoke area in 1975 and purchased a farm in Copper Hill in nearby Floyd County with the intent of establishing a camp and educational retreat center for less fortunate children. His father, the late attorney Jesse W. Lewis, taught economics at Howard University, and his mother, Lucille Allen Lewis, taught elementary school in Washington, D.C., for 41 years. An educator himself for 52 years, Peter retired from the Roanoke Public Schools in 2000 where he worked as a teacher, coach, assistant principal, and principal of an alternative education program for troubled students.

Peter credits his mother for instilling in him a missionary spirit and believes strongly that all adults need to take responsibility for directing young people in a positive direction, even children not their own! Apple Ridge Farm is the realization of his dream. In 1995, he received the Humanitarian Award from the Roanoke Chapter of the National Conference of Christians and Jews. He was honored as "Philanthropist of the Year" by the National Association of Fund Raising Executives, First Virginia Chapter, in 1999. In 2005, Peter was honored as a Community Impact Hero by the American Red Cross.

Peter is married to Carla Mathis Lewis who managed the historic Gainsboro Library for over 36 years. They have a blended family of three adult sons, Cedric, Peter and John, and eight grandchildren. They share a passion for mentoring young people, and thousands of adults remember the tireless advocacy that Carla and Peter shared on their behalf.
Apple Ridge Farm is a non profit, tax exempt 501(c)3 organization whose mission is to provide enriching outdoor educational experiences for less fortunate children. Each summer, over 400 children attend the Apple Ridge Summer Academic Camp free of charge. Other Apple Ridge Farm programs include the Environmental Education Center, the Reading Adventure Program and Aspire 2017. Since 1976, over 65,000 youngsters have participated in workshops, retreats and academic camp programs on Apple Ridge's beautifully wooded mountain. Churches, social groups and businesses also find Apple Ridge a splendid place away from town to conduct meetings in a remote yet accessible setting. Income from outside use of the facilities supports these programs. Apple Ridge is governed by a strong and committed Board of Directors.

In 1992, the Lewis Family donated the Lodge and 8.42 acres of their farm property to the Apple Ridge Board to establish a permanent foundation for the camp.
2016
2016 Award Recipient
Today we honor the 2016 recipient of the Helen C. Hanes Friend of Education Award, Nancy Ruth Patterson. The award recognizes an individual who models ideals drawn from the Marion Creed, "To care for what is, rather than for what seems; to be loyal to what is best in the traditions of the past and yet open to the discoveries of the present and the hopes of the future; to find strength in constructive service." Mrs. Hanes, a graduate of Marion College, embraced these ideals throughout her lifetime. The recipient is selected bi-annually by the MSCI steering committee through a process that seeks to identify a person whose life echoes Mrs. Hanes' commitment to education.


Nancy Ruth Patterson, who has been a teacher for over fifty years, is the author of five novels for children: The Christmas Cup; The Shiniest Rock of All; A Simple Gift; The Winner's Walk; and Ellie Ever. Nancy's novels have been honored on state master reading lists in eleven states, and three have been professionally adapted and performed for the stage.
A retired high school teacher and founder of Roanoke's CITY School, a program for highly motivated high school seniors, she is currently a visiting associate professor of English in the Hollins University Graduate Program in Children's Literature and has also served as adjunct faculty for the University of Virginia's graduate program, teaching children's and young adult literature. She has spoken at more than 500 conferences and workshops and has been a lecturer on the historic ship The Queen Elizabeth II, as well as at hundreds of schools, book fairs, and resorts.
Nancy was honored as Roanoke Virginia's 2006 Citizen of the Year and received the Perry F. Kendig Award for Arts and Culture in 2015. She was the first educator from Roanoke City Schools to be inducted into the Virginia High School Hall of Fame, which cited her as "one of the most sought-after writing teachers in the nation." She also received a Lifetime Achievement Award from the Journalism Education Association.
In her biography for Something About the Author, Nancy credited some of the people who have influenced her life and writing career. "I do not want the goodness I have found in life to be lost," she wrote. "I want the best I know of life - the strength of my mother and the optimism of my father, the goodness of my grandmother and the honesty of my grandfather, the spirit of my brother and the faithfulness of my friends, the thoughtfulness of my former students turned forever family and the encouragement from my editors - I want all that to live on through the characters in my books. I want the lives of those I love to live on through my words. That, I guess, is why I am a writer."
2015
2015 Award Recipient
Today, we honor the 2015 recipient of the Margaret Sue Copenhaver Contribution to Education Award, Dr. Timothy Reynolds. The Margaret Sue Copenhaver Contribution to Education Award recognizes outstanding commitment and work in the field of education. The recipient is selected bi-annually by the MSCI steering committee through a process that seeks to identify a person whose life echoes Margaret Sue's passion for teaching and learning.


Dr. Reynolds is a lifelong educator, working in K-12 schools and higher education. He has taught in Roanoke City Public Schools (Virginia), U.S. Department of Defense Dependent Schools (Germany), Oklahoma Wesleyan University (Oklahoma), Roanoke College (Virginia), Munich International School (Germany), The American School in Switzerland (Switzerland), and starting in fall 2015 at Skagerak International School (Norway). He is a graduate of James Madison University and the University of Virginia. Tim is a former research assistant with the National Research Center for the Gifted and Talented and served as the co-director of The Margaret Sue Copenhaver Institute for Teaching and Learning from 2000-2014. His work is published in state, regional, national, and international education journals.

Tim is the son of The Rev. and Mrs. Dale and Ann Reynolds. He was born in the Roanoke Valley and educated in Virginia's public schools. Social justice through public education is his commitment to teaching and learning.
2014
2014 Award Recipient
With great pleasure the Copenhaver Institute present the first Helen C. Hanes Friend of Education Award to Ms. Isabel Castillo.
Isabel Castillo, a graduate of Eastern Mennonite University, has lived in Virginia's Shenandoah Valley for the past 22 years. She is the founder of DREAM Activist Virginia and co-founder of the National Immigrant Youth Alliance. An advocate for immigrants rights, including undocumented students across Virginia and the country, she has lead rallies and organized a march on Washington D.C. Her non-violent sit-in at Senate Majority Leader Harry Reid's (D-NV) office led to her arrest, but not deportation.
In 2011, the University of San Francisco awarded an honorary doctorate degree to Isabel for her unwavering advocacy for the passage of the Dream Act. She received the degree on behalf on all undocumented youth who are currently in college or have graduated from college. A beneficiary of the Deferred Action for Childhood Arrivals, she has now obtained a two-year work permit in the United States.
Isabel is currently working with Virginia Organizing, a non-partisan statewide grassroots organization dedicated to challenging injustice by empowering people in local communities to address issues that affect the quality of their lives. Virginia Organizing especially encourages the participation of those who have traditionally had little to no voice in our society. By building relationships with individuals and groups throughout the state, Virginia Organizing strives to help people work together, democratically and non-violently, for change.
Isabel is a board member for New Bridges Immigrant Resource Center and a volunteer interpreter for the Harrisonburg Public Schools.
2013
2013 Award Recipient
The Margaret Sue Copenhaver Contribution to Education Award recognizes outstanding commitment and work in the field of education. The recipients are selected by the MSCI steering committee through a process that seeks to identify those whose lives echo Margaret Sue's passion for teaching and learning. It is with great pleasure that the Copenhaver Institute presents the eleventh annual Contribution to Education Award to Mrs. Doris Neal Ennis.

Doris Neal Ennis, a native of Greensboro, North Carolina, is the daughter of Bert and Minnie Neal, the fifth of six children. She attended North Carolina A & T College, earning a Bachelor of Arts degree in English. Her Master in Liberal Arts degree and Certificate of Advanced Studies were earned at Hollins University. Doris also holds administrative endorsements from The Commonwealth of Virginia's Department of Education.

Mrs. Ennis's career in the Roanoke Valley began at Booker T. Washington Jr. High School where she served as an English teacher. She also taught English at Patrick Henry High School and served as assistant principal at William Fleming High School, and principal at William Ruffner Middle School. She retired from Roanoke City Public Schools in 1993.

Since then, Roanoke City Schools has sought Doris out for various special assignments, including school principal and Title I mentor. In 2004, Roanoke City School Board appointed Doris as acting superintendent. In this role, she restored community support for its schools by revitalizing a focus on student achievement. In 2009, Doris served as the acting principal of the new William Fleming High School. She currently serves as the climate and culture consultant at Fleming.

Throughout her 50 years with Roanoke City Public Schools, Doris has been involved with numerous professional endeavors. These include many long-range committees to ensure that all students have an opportunity to engage in a first-rate educational program that stresses core instruction and is technology rich.

Doris is also dedicated to the larger Roanoke community as is seen through numerous awards and honors from civic-service clubs, educational organizations, sororities, and churches. In 2005, Doris was presented with the Key to the City by members of the Roanoke City Council.

For 52 years, Doris has been married to Hugh W. Ennis, her college sweetheart. Their son was Hugh W. Ennis, Jr.
2012
2012 Award Recipient
The Margaret Sue Copenhaver Contribution to Education Award recognizes outstanding commitment and work in the field of education. The recipients are selected by the MSCI steering committee through a process that seeks to identify those whose lives echo Margaret Sue's passion for teaching and learning. It is with great pleasure that the Copenhaver Institute presents the tenth annual Contribution to Education Award to Dr. and Mrs. George Akers.


George Akers grew up in Roanoke and graduated from Jefferson High School in 1956. A brother of Sigma Chi at Roanoke College, he majored in education and psychology and earned a Bachelor of Arts degree in 1962. With an endorsement to teach secondary math, physical science, and physics, George started his career at Cave Spring High School where he taught math and science. He served in Virginia's Roanoke County Public Schools as assistant principal at Cave Spring Junior High School from 1973-1989 and principal at Burlington Elementary School from 1989-1994. He has also taught as an adjunct instructor with the University of Virginia. He holds a master's degree in science education from the University of Virginia and a doctorate in science education from the University of Maryland where he had been previously selected for the National Science Foundation's Academic Year Institute.
Throughout his career, George has been active in many professional organizations, including the National Science Teachers Association, Virginia Association of Science Teachers, Virginia Education Association, and has been called upon as a science fair judge. He was awarded a Life Membership in the Virginia Congress of Parent Teacher Association.
Nancy Camper Akers, a native of Radford, began her formal education at McGuffey experimental school, K-6, on the campus of Radford College. She graduated from Radford High School in 1954 where she was a member of the tennis and basketball teams and the school glee club. She received the Arion Music Award for Outstanding Achievement in Vocal Music. Nancy majored in music education at Radford College - Women's Division of Virginia Polytechnic Institute. During her college career, she was a member of Sigma Kappa sorority, May Court, cotillion club, and played in the famous Highlander band. After graduating in 1958, Nancy taught instrumental and vocal music, K-12, in Virginia's Roanoke City Public Schools and Maryland's Prince George's County Public Schools. She was selected to membership in Alpha Delta Kappa honorary education sorority.
Nancy has taught in most of Roanoke City's elementary schools and served as assistant band director in junior high and high school marching bands. In addition to her many PTA programs, she co-organized and directed The Fallon Park Dancers, a music and physical education program designed to promote positive self-image and personal skills for urban, at-risk students. Nancy was awarded a Life Membership in the Virginia Congress of Parent Teacher Association.
During their professional lives, George and Nancy were members and leaders of Kappa Delta Pi, an International Honor Society in Education. With Dr. Mack Welford, they founded the Roanoke College Upsilon Tau Chapter of Kappa Delta Pi and for many years initiated Roanoke College education students as members.
George and Nancy married in November, 1966, and are the proud parents of son David and daughter- in-law Angela. They have a granddaughter, Alyssa, and two step-granddaughters, Mikayla and Sierra.
2011
2011 Award Recipient
The Margaret Sue Copenhaver Contribution to Education Award recognizes outstanding commitment and work in the field of education. The recipients are selected by the MSCI steering committee through a process that seeks to identify those whose lives echo Margaret Sue's passion for teaching and learning. It is with great pleasure that the Copenhaver Institute presents the ninth annual Contribution to Education Award to Dr. Lorraine Lange.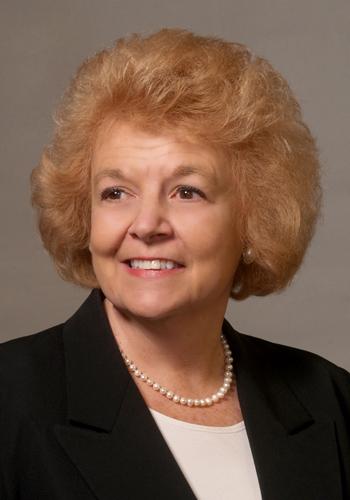 Lorraine S. Lange, Roanoke College alumna, is a lifelong
educator who began her career as a teacher in Roanoke City in 1969. Shortly after, she helped open W. E. Cundiff Elementary School (formerly Hardy Road Elementary School) and taught several years there prior to becoming the school's assistant principal. She later served as principal of Mount Vernon Elementary School, Clearbrook Elementary School and Green Valley Elementary School for five years. In 1988, she moved to the central office of Roanoke County Schools where she was named supervisor of language arts. After nine years in that position she became the associate director of instruction, assuming responsibility of supervising all instructional coordinators and the academic achievement of the 14,500 students in the Roanoke County School District. In 2005, she was named deputy superintendent and in 2006, the Roanoke County School Board appointed her superintendent of Roanoke County Schools.

Dr. Lange has worked for four different superintendents since she began her career with the Roanoke County School District. One of the most rewarding aspects of her career has been to mentor young women in education. She uses her past experiences to help other women who want to advance in their careers.

In addition to the enormous contributions she makes to K-12 education, Lange has served as adjunct professor at Roanoke College, Hollins University, UVA and Virginia Tech where she taught graduate level courses to aspiring teachers. Currently, she dedicates many hours each week to community activities and organizations. She is on the executive board of the United Way, serves on the board of directors for the Roanoke Symphony and Virginia Western Community College, and is very active with the two local Chambers of Commerce. She feels strongly that businesses and educators must work together to prepare students for the future.
Lange attends numerous nationwide conferences and meetings to help bring the latest technology and innovative learning techniques to the school division. One conference led her to initiate the development of the Roanoke County Schools' motto, "Learning for All - Whatever It Takes."
The recipient of several awards during her years of service with Roanoke County Schools, Lange was most recently named State Superintendent of the Year by the Virginia Association of School Superintendents (VASS). She also received the Tech Savvy Superintendent Award from eSchool News in 2009.
One of her greatest career accomplishments has been to finish her doctorate degree while raising three small children. She credits her supportive husband, Bill, with making it possible for her to accomplish this goal, as he helped with the children while she attended classes. They have two sons who reside in Roanoke and a daughter who lives in Bethesda, Md. Lorraine and Bill are the proud grandparents of eight grandchildren. Family is very important to Lange and she makes it a priority to spend quality time with all of them. Her door is always open and she is always there to help anyone who seeks her advice and direction.
2010
2010 Award Recipient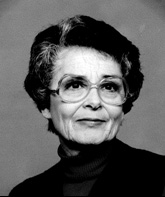 Miss Ruth Pace holds a degree from the University of Kentucky, where she was accompanist of the university choir and president of the music organization, Phi Beta. Her first job after graduation was with Martinsville City Schools, where she taught at the elementary and junior high levels, after which she spent the majority of her 40-year tenure teaching at the high school level. She directed several choral groups, produced a play and musical every year and was very active in state music activities, serving as president of the Virginia Choral Directors' Association and president of the Virginia Music Educators' Association.
For many years, Miss Pace was accompanist for the Festival Chorus of the Virginia Music Camp at Massanetta Springs, and the year of her retirement, she had the distinguished honor of being the only Virginia teacher to conduct a camp chorus.
During her career at Martinsville, she received a Ford Foundation Grant which allowed her to take a sabbatical year as a student at the Julliard School of Music, study voice with a Metropolitan Opera soprano, and sing in the Columbia University St. Paul's Chapel Choir and Riverside Church Choir.
After 25 years of retirement, Miss Pace still teaches private music students every day of the week. She considers herself blessed with her family, her students and her many happy years as an educator.
2009
2009 Award Recipient
When Dr. Betts Rivét decided to become a physical education teacher in third grade, she never changed her mind. A graduate of the University of Wisconsin with B.A. and M.A. degrees, she also holds a Ph.D. in educational administration and psychology.
The octogenarian started out as a physical education teacher and has served in school systems for over five decades, starting out as a physical education teacher. Then she assumed the roles of school counselor, school psychologist and administrator. After retiring, Betts traveled to China to teach at Hwa Nan Women's College. However, she immediately became so engaged with the students and the college, she is still teaching there sixteen years later. Because of her dedication and extensive influence in education, Betts has been honored with special awards from the city of Fuzhou, the Province of Fujian and the Central Government of China.
Throughout her career, Betts has demonstrated leadership skills and drawn from her innate positive philosophy of life. Compassionate by nature, she has flown her own plane into Mexico with doctors and dentists, and has aided needy students in China with college tuition. Her generosity, selfless giving, ability to accept all people, and zest for living have been an example to those around her.
Betts has always loved adventure and has visited over 70 countries. A widow, she has 3 daughters, 11 grandchildren and 5 great grandchildren.
2008
2008 Award Recipient
Joan Kindig is an associate professor at James Madison University where she teaches pre-service teachers and graduate student classes in reading and children's literature. Active in both children's and adolescent literature, she serves on the 2008 Caldecott committee. She is on the editorial board of Capitol Choices, a book selection committee that creates a list of noteworthy books for children from preschool through high school. In addition, Joan compiles an annual "best of the year" list designed for teachers and parents, Best Bets for the Classroom, which is available on the Virginia State Reading Association Web site (www.vsra.org). She has compiled lists of children's books for teachers to use in their instruction under the Reading First and Reading Next umbrellas and speaks widely on the importance of instructional level reading in the classroom. She has co-authored with Laura Robb, the Reading Advantage series, a supplemental reading series for struggling, older readers.
2007
2007 Award Recipient
Will Robertson began his career in a one-room schoolhouse in West Virginia. Moving to Roanoke, he taught high school English and social studies, then assumed a role in administration. Taking a hiatus from the schoolyard in the early '70s, Robertson became involved in politics, traveling the world while serving a Virginia governor and five presidents. He was the first black American assistant to the governor of the Commonwealth of Virginia and later served in President Nixon's committee on mental retardation. In 1976, President Ford named Robertson to head the Peace Corps in Kenya and the Seychelles. During President Reagan's administration, he first worked in the Defense Department and then as Deputy Assistant Secretary of State for African Affairs. As a community servant, Robertson was instrumental in the founding of Camp Virginia Jaycee, a retreat for mentally challenged citizens, and he also pioneered a Jaycees camp in Kenya.
Today, at 74, Will Robertson has gone full circle and is a teacher of American history at a middle school in a poverty-stricken area in Tampa. His son said of him that he has "usable genius," and that he "could be a multimillionaire, but that was never his goal."
Robertson, who holds a master's degree in administration and guidance from Radford University, says he plans to teach until he is 80 or 85.
2006
2006 Award Recipient
Ken Woodley, editor of The Farmville Herald, has won numerous Virginia Press Association (VPA) awards and remains the only back-to-back winner of the VPA's D. Lathan Mims Award for Editorial Service to the Community. In 1999 he conceived Virginia's Uninsured Medical Catastrophe Fund, which won passage by the General Assembly and is administered by the Commonwealth of Virginia, the only program in the country whose sole mission is to save the lives of uninsured persons diagnosed with a catastrophic illness. Woodley initiated the Brown v. Board of Education scholarships for the victims of massive resistance to integration in public schools and the Virginia General Assembly created and funded the scholarship program in 2004. The national non-profit organization, Partners For Livable Communities, presented Woodley with its Bridge Builders Award in 2005 for his role in initiating and crusading for the Brown Scholarships. This year, the Virginia Chapter of the Society for Professional Journalists presented Woodley with its annual George Mason award for lasting contributions to journalism. Woodley's volunteer work has included serving on the board of directors of the Prince Edward County United Way, the Southside Family YMCA, the R. R. Moton Museum for Civil Rights in Education, and he was president of the Farmville Area Chamber of Commerce, also serving on the steering committee which created the Farmville Habitat for Humanity chapter. In 1995, he co-founded Virginia's Heartland, a six-county economic development organization in the Farmville area. Woodley serves on the vestry of St. Anne's Episcopal Church in Appomattox.
He and his wife, Kim, have two children.
2005
2005 Award Recipient
David M. Gring holds a bachelor's degree from Franklin and Marshall College, and both his master's and Ph.D. degrees from Indiana University. He began his career in education as assistant professor of biology at Lebanon Valley College in Pennsylvania,
followed by a 13-year tenure (the latter 10 years as Vice President for Academic Affairs) at Concordia College in Moorhead, Minnesota. In 1989, he was named president of Roanoke College and served in that role until his retirement in 2004. He is currently a member of the President's Consultation Service (Council of Independent Colleges, Washington, D.C.); and an adjunct professor in the School of Public and International Affairs and the Institute for Governance and Accountabilities at Virginia Tech.
Dr. Gring serves, or has served, on many boards including North Cross School; Blue Ridge Public Television; Virginia Business Editorial Advisory Board; The Governor's Task Force on Tax Reform; Virginia Foundation for Independent Colleges; Council of College Presidents of the Evangelical Lutheran Church in America, and Council of Independent Colleges, Washington, D.C.
Among his honors, Gring was a Bush Summer Leadership Fellow, received the J.L.K. Preus Leadership Award presented by the American Lutheran Church, and attended The Institute for Educational Management at Harvard University. He is a member of Phi Beta Kappa, Sigma Xi, and is a fellow in the Society for Values in Higher Education. In addition, he was the recipient of the Paul Harris Fellow 2003 Award by The Rotary Foundation of Rotary International. He and his wife, Susan, have two children and three grandchildren and reside at Smith Mountain Lake, Moneta, Virginia.
2004
2004 Award Recipient
Born in Staten Island in 1933, P. Buckley Moss (Pat) graduated in 1955 from The Cooper Union, the prestigious New York college for the Arts and the Sciences. The mother of four daughters and two sons, Pat has received numerous honors and awards including
a major exhibition of her paintings and etchings in the Tokyo Metropolitan Museum, honorary doctorates and degrees from universities and colleges, and her appointment as a Cultural Laureate of the Commonwealth of Virginia.
Her success is recognized as an example of a triumph over the handicap of dyslexia. Unable to read to any degree of proficiency (she read her first complete novel at age 58), she has used her art from an early age as the means of communicating her love of children and family.
Born in England in 1933, Malcolm Henderson came to the United States in 1975 to open an art gallery in Washington, DC. There he met the artist P. Buckley Moss (Pat) and subsequently became both her agent and her husband.
An exceptionally poor student in school, Malcolm was persistently at the bottom of his class and suffered the ignominy that goes with being unable to learn in a competitive classroom. Thanks to the dedication of one teacher, Hamish Rutherford, who spent endless evenings working with him on Latin prose, the doors to learning were opened.
As a result of their experiences of learning differently from others, Pat and Malcolm have become ardent advocates for children with special needs. The P. Buckley Moss Foundation for Children's Education works on behalf of children by bringing art into the classroom as a means to reach out to those with learning differences.
The Foundation was created and initially funded in 1995 by the P. Buckley Moss Society, an organization of over 20,000 members worldwide. The Society's local chapters use creative fundraisers to support charitable projects within their communities.
As a humanitarian role model to the Society, Pat and Malcolm are noted for their charitable endeavors, one of which is the education of children. They believe art in all of its forms must be an integral part of the curriculum, especially to help children with learning differences succeed in school. Pat frequently speaks to groups to help improve their understanding of children who learn differently. In the USA, Japan, and Panama, Pat and Malcolm have actively promoted educational programs for the disadvantaged and those who learn differently. Thus, the Foundation exists specifically to encourage using the visual and performing arts in all educational programs, but especially in those programs involving children who learn differently.
Goals of the Foundation
To provide a forum for sharing innovative methods that use the arts in teaching and disseminating those methods throughout the school systems
To furnish published materials that give educators ideas for teaching strategies and activities to incorporate the arts into the classroom curriculum
To develop collaborative relationships with arts and education-based organizations
To recognize teachers who effectively use the arts in their classroom program to teach children who learn differently
To develop and conduct pilot programs for pre-school children to introduce the arts into their early educational experience
2003
2003 Award Recipient
It is with great pleasure that the Copenhaver Institute presents the first annual award to Mr. and Mrs. Gordon Smyth. Gordon and Mary Beth Smyth, of Nellysford, VA, value the education of students and teachers. Their commitment is evident in a personally
designed support program for Nelson County Schools. The program stems from Mrs. Smyth's career as a public school teacher and from the couple's interest in education development for their rural community. Their goals are to strengthen classroom instruction and to increase the number of local students attending college. The aims are achieved by a three prong approach, which includes recognition for school service, continuing teacher education, and student college scholarships.
Each year, the Smyths recognize the work and contributions of ten school personnel. Recipients, selected by a committee of local citizens, receive a monetary award in recognition for outstanding service to Nelson County Schools. Six faculty members and four staff members are chosen. The Smyths believe that education is a job completed by the joint efforts of all school personnel.
Teacher professional development is the second component of the Smyth's efforts to better teaching and learning. To achieve the goal, the couple sponsors educational field-studies for teachers. The Smyths believe that domestic and international travel strengthens teachers' content knowledge and enriches their cultural awareness and appreciation.
For the last twelve years, Mr. and Mrs. Smyth have also offered college scholarships to Nelson County students. The students are nominated by guidance counselors and selected based on their demonstrated commitment to higher education and their need for financial assistance. In a typical year, the Smyths award four scholarships. Each scholarship recipient receives $3,000 for each year of schooling. To maintain the scholarship, students are required to meet three standards. First, they attend a lunch hosted by Mr. and Mrs. Smyth during each school semester. At lunch, the students provide an update on their college experiences and join a conversation on the requirements and values of education. Mrs. Smyth addresses social issues and Mr. Smyth discusses academic achievement. Second, each scholarship recipient must maintain a "B" average and, third, each student must return to their former Nelson County schools to urge younger students to pursue a college education.
The school personnel and citizens of Nelson County greatly appreciate Mr. and Mrs. Smyth's support for local schools. The Margaret Sue Copenhaver Institute for Teaching and Learning also values the Smyth's community-centered approach to better teaching and learning. Such commitment is reflective of the attitudes and work of Margaret Sue Copenhaver. The MSCI faculty and steering committee believe that these ideals are principles that govern successful teaching and learning in a civil society. Thus, it is with great appreciation and admiration that we present this award to Gordon and Mary Beth Smyth.