The Copenhaver Institute
MSCI 2020 ONLINE
Celebrating 20 Years of 21st Century Teaching and Learning
June 22 – 24, 2020
Online Conference is free of charge
Participation limited to first 500 registrants
Featured Speakers
John Almarode Donalyn Miller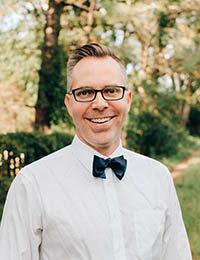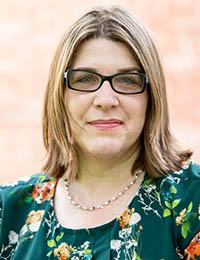 Monday, June 22, 2020: Celebrating Teaching and Learning in K-16 Classrooms
9:00-10:00 AM: KEYNOTE SESSION
John Almarode
How We Learn: Five Essential Practices for Successful Learning, Anywhere
10:00-10:30 AM
Natalie DiFusco-Funk
Maslow Before Bloom: Using Morning Meeting to Address Social and Emotional Needs of Our Students
10:30-11:00 AM
Andrea Johnson
Empowering Students: Best Practices for Student-Focused Learning
11:00-11:30 AM
Becky Schnekser
Cross Curricular Place Based Education
BREAK
12:00-12:30 PM
Judith Painter
Look What We FOUND!!!
12:30-1:00 PM
Conner Sprinkle
Maintaining Classroom Community and Student Engagement through Virtual Learning
1:00-1:30 PM
Danny McNamara
You Can't Play Games in School!!?!
1:30-2:00 PM
Lynne Farrell Stover
The "Not So Great" Depression: Using Children's Literature to Teach Economic Concepts
2:00-2:30 PM
Elizabeth McClenney
Developing Diverse & Inclusive Collections with Intentionality
Tuesday, June 23, 2020: Celebrating Teaching and Learning in K-16 Classrooms
9:00-10:00 AM: KEYNOTE SESSION
Donalyn Miller
Making a Case for Reading Joy
10:00-10:30 AM
Carolyn Marciniec
Finding Unity Through Collaboration: International Exchange Projects among Asian Secondary Schools
10:30-11:00 AM
Nancy Bradley
Connecting Cultures: Using Children's Literature to Expand Global Knowledge
11:00-11:30 AM
Tim Thomas
Whose Idea Was That?
BREAK
12:00-12:30 PM
Jennifer Burgin
Using Portraiture to Teach Across Curriculums
12:30-1:00 PM
Lynne Farrell Stover
The Ballad of Songbirds and Snakes: Reading Dystopian Literature During the Pandemic
1:00-1:30 PM
Ashleigh Fisher
Building Independence in Primary Classrooms One Work Plan at a Time
1:30-2:00 PM
Brenda Poggendorf
It Takes a Village: Helping Students Select their College
Wednesday, June 24, 2020: Celebrating Preservice and Beginning Teachers
9:00-10:00 AM: GUEST PANEL
Archie Freeman, James Garst, Steve Sizemore, Jeanette Warwick, Diane Washenberger
Starting with Excellence: How to Stand Out as a Teacher Candidate or Beginning Teacher
10:00-10:30 AM
Lindsey Baxter
Problem Based Learning: How to Adapt the Process to Make it Work in Your Classroom
10:30-11:00 AM
Amber Gregory
Nutrition in Schools
11:00-11:30 AM
Abigail Ketterman
Problem Based Learning: Implementing Standard and Skill-Based Instruction
11:30 AM-12:00 PM
Seth Poore
Without My Morning Cup: Coffee and Coffeeshops' Functions in Society