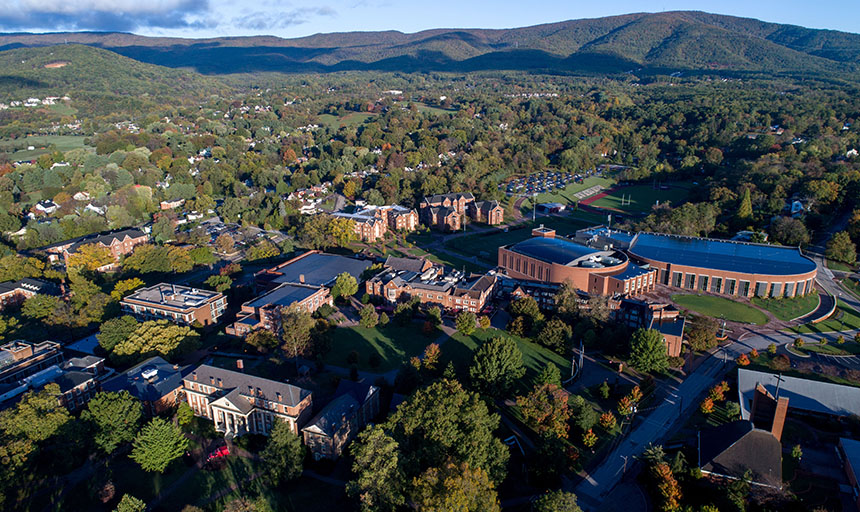 Summer Campus Improvements
Staff have been working hard all summer to freshen up campus for students' imminent return.
New flooring was installed in all rooms and hallways in Marion Hall; fresh paint throughout; new vanities and sinks in residence rooms; and new LED lighting and new ceiling tiles.
Chalmers Hall and Olin Hall both have new carpet. There's a new paver sidewalk in front of Bast Center on Market Street as well as new wall construction, carpet, lighting and ceiling tiles in one of the Bast classrooms.
Students can enjoy a balmy afternoon or take a meal from Cavern out to eat under new, larger umbrellas outside of Cregger and on the Sutton Terrace outside of Colket Center.
The Cavern has also received a summer sprucing with fresh paint, newly upholstered chairs and new artwork. The menu has been revamped with the addition of burritos and new side options. New fountain drink machines have also been added, increasing drink options.
Monterey has been completely renovated and redecorated, and the adjacent Monterey Quarters, which housed enslaved people in the 1800s, has been refurbished and will be used for educational programming and exhibits.
The College also received a $250,000 challenge grant from the Cabell Foundation of Richmond to help fund upgrades in the College's education department and Bast Center lobby; the ground floor renovation of Fintel Library; and a future renovation of the Belk Fitness Studios.
See you in a few weeks, Maroons!