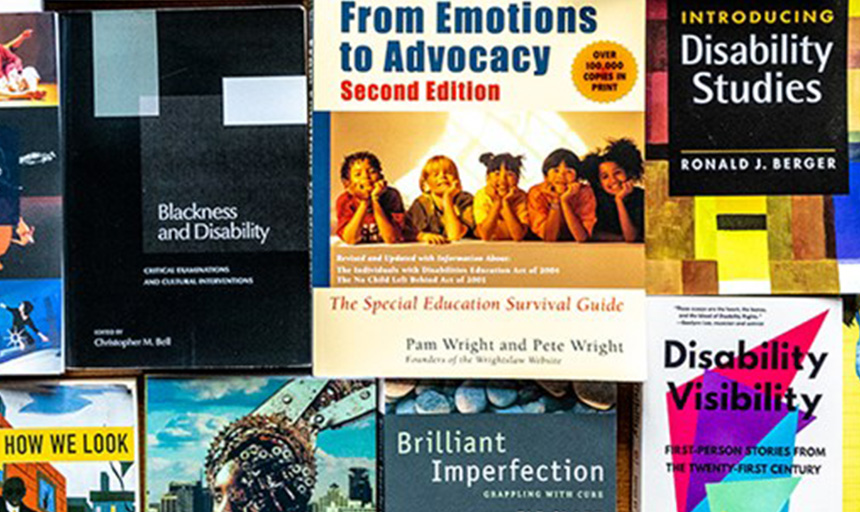 Disability studies concentration created to expand student understanding and careers
Roanoke College is proud to announce that it's now offering a concentration in disability studies. The curriculum is designed to blend interdisciplinary coursework and experiential learning to give students a deeper understanding of the growing population of people with disabilities.
The creation of a dedicated concentration puts Roanoke College at the forefront of the disability studies movement. Students in the concentration include future health and human services professionals, research students, education majors, and more.
"The rates at which people are being diagnosed with a disability increases every year; especially autism and dementia," said Andréa Burchfield, assistant professor of psychology. "As numbers rise, students entering many career fields are more likely to encounter clients, patients and employees who live with a disability. Understanding the wide-ranging nature of disabilities will enable future professionals to provide better services."
The concentration requires five courses, including two foundational courses focusing on disability theory and lived experience. It culminates in a final capstone project. The opportunities for disability-related classes and real-world internships span departments and disciplines across campus. The initiative was led by a multi-department faculty team: Burchfield (Psychology), Frances McCutcheon (Biology), and Teresa Milbrodt (English & Communication Studies).
"It's been incredible to work with the professors in the disability studies concentration. They've given me so many new perspectives about life and advocating for people with disabilities. They've also given me a lot of opportunities for field experience."
~ Hope Keller, health and exercise science major pursuing a concentration in disability studies
"Interdisciplinary is the most rational approach to disability studies," said Frances McCutcheon, a biology lecturer and co-coordinator of the concentration. "A disability can impact multiple aspects of a person's life and consequently multiple aspects of society, including employment, income, health behaviors and legal needs."
Teresa Milbrodt, an assistant professor and co-coordinator of the concentration, added, "This curriculum focuses on the wide range of concerns held by people with disabilities. Our goal is to introduce students to the variety of differences in human form, abilities, and expressions of personhood, so they can integrate that perspective into their life and work."
The disability studies concentration was approved by Roanoke College's Curriculum Committee in fall 2022. The addition reflects the College's deep commitment to ensuring that its programs serve emerging workforce demands and student needs. Other additions in recent years include the establishment of an engineering science major, a comprehensive department for education majors, and an innovative health studies partnership with Carilion Clinic.
The new concentration meets a growing demand from students who want to be better prepared to be advocates for people with disabilities, both in their future careers and in their personal lives. More information about some of the first students to enroll in the program can be found on the concentration's webpage:
Allyson Herriges | "There is still so much we don't know about these conditions."