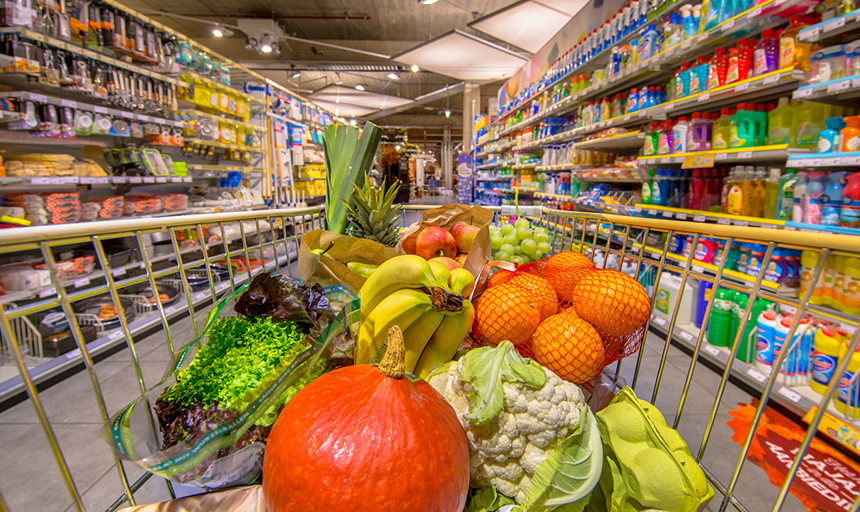 Center for Community Health Innovation Receives Grant to Improve Healthy Food Access in Local Community
Roanoke College's Center for Community Healthy Innovation was the only academic institution among 23 grantees announced recently as receiving financial and technical assistance awards through the Healthy Food Financing Initiative's (HFFI) inaugural grants program. Funding for the HFFI grants program is provided by the United States Department of Agriculture (USDA), authorized by the 2014 Farm Bill.
Since 2016, the Center for Community Health Innovation at Roanoke College has been engaging community partners in predevelopment efforts for a grocery store in the low-income, low-access community of Melrose-Orange. Directed by Dr. Liz Ackley, this technical assistance will provide Roanoke College and partners with funding to support feasibility studies, site planning, and capitalization planning for a store.
Awardees were selected through a competitive process that was open to eligible fresh food retail projects seeking financial and technical assistance to overcome the higher costs and initial barriers to entry in underserved areas. More than 240 applicants from 46 states, territories and the District of Columbia applied for technical and financial assistance grants with a total request of $42.5 million. The Center for Community Health Innovation is one of just 13 technical assistance awardees. A full list of awardees is available at www.investinginfood.com.
As the National Fund Manager, Reinvestment Fund administered this inaugural funding round for healthy food retail projects to expand access to healthy foods in underserved rural and urban areas, to create and preserve quality jobs, and to revitalize low-income communities.
"Access to healthy food is about more than making sure all Americans have easy access to nutritious, affordable food—it is also about strengthening local economies and community infrastructure," said Don Hinkle-Brown, President and CEO of Reinvestment Fund. "The response to this funding opportunity is indicative of the immense need and the innovative approaches communities are undertaking to support equitable access to fresh, healthy food for everyone."
To be eligible for assistance, healthy food retail project applicants had to: 1) plan to expand or preserve the availability of staple and perishable foods in underserved areas with low and moderate-income populations; and 2) accept benefits under the supplemental nutrition assistance program (SNAP).
About Reinvestment Fund
Reinvestment Fund is a catalyst for change in underserved communities. We integrate data, policy and strategic investments to improve the quality of life in underserved neighborhoods. Using analytical and financial tools, we bring high-quality grocery stores, affordable housing, schools and health centers to the communities that need better access—creating anchors that attract investment over the long term and help families lead healthier, more productive lives. Learn more at reinvestment.com