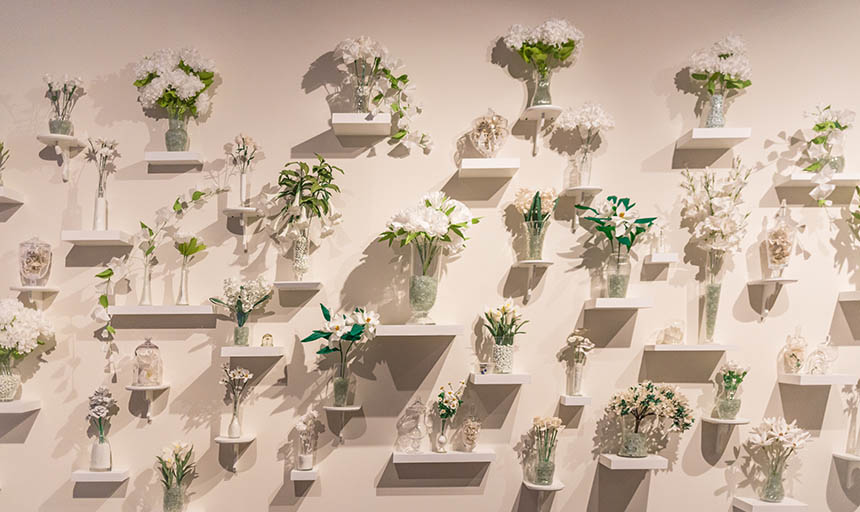 2.13.2018
By Roanoke College News
Paper Blooms
The Paper Blooms Project is an art initiative over two years in the making that has finally come to flourish. The exhibit features individually hand-crafted paper flowers by the community, for the community. Through workshops, anyone who wanted to help make flowers was welcome to, and there's still an opportunity with additional workshops scheduled for every Wednesday until March 28 from 1-4pm. Once the exhibition has run, the flowers will be arranged into bouquets and donated to areas of need within our locality.

The flowers include a wide array of varying plant types with a label indicating their botanical names. A memorial garden within the exhibit will allow whomever wishes to create a flower in honor of a loved one.
Starting Tuesday, February 27 until, a special one-hour lunch yoga class will be offered from noon to 1 p.m. Taught by Wendi Wagner from Uttara Yoga Studio. Lunchtime yoga will be offered every Tuesday and Thursday until March 22.
Gallery Hours: 1-4 pm every day including weekends during open exhibitions from January 26 to March 30. Closed during school breaks and holidays (March 30).
The closing reception is March 24 from 6-8pm in Smoyer Gallery. The reception includes wine, food and a dance performance by City Modern Ensemble in Olin Gallery for the duration of the event.
For more information, click here.