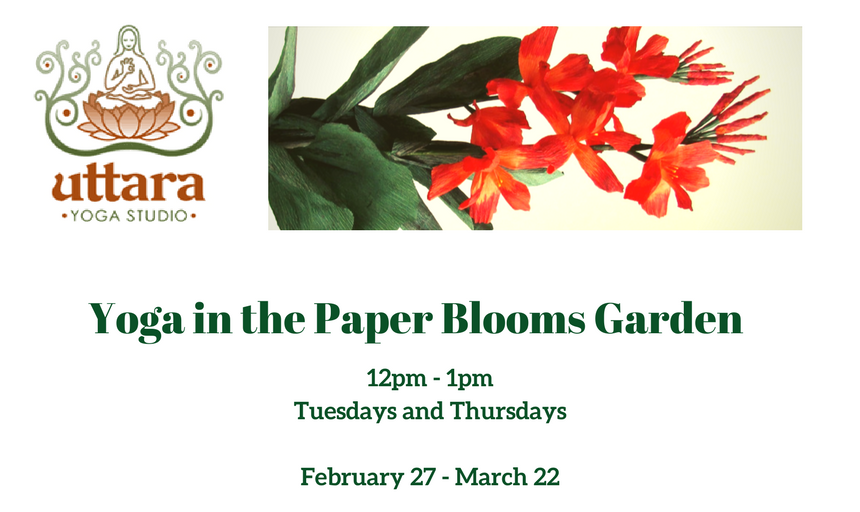 Yoga in the Paper Blooms Garden
Contact: leonard@roanoke.edu
Wendi Wagner from Uttara Yoga Studio will be teaching a special one-hour lunch yoga class in The Paper Blooms Project Garden on Tuesdays and Thursdays of February 27 - March 22.


Wendi Wagner completed her RYT 200 in 2014 through Uttara Yoga's Teacher Training program. She has a background in movement and dance education, with an undergraduate degree in Dance from James Madison University and MALS/MFA through Hollins University. She has studied Anusara Yoga with Deirdre Smith Gilmer; Jivamukti Yoga with Mary Brown, Andrea Boyd and Sharon Gannon; and Yin yoga with Richard Gartner. Currently she is working toward a 500 hour certification with Katie Silcox focusing on Tantra and Ayurveda.Studying the teachings of the Yoga Sutra, she explores the journey from outer to inner knowledge and cultivating freedom through daily practice and meditation.

Please visit our Facebook page @olinhallgalleries for more information.