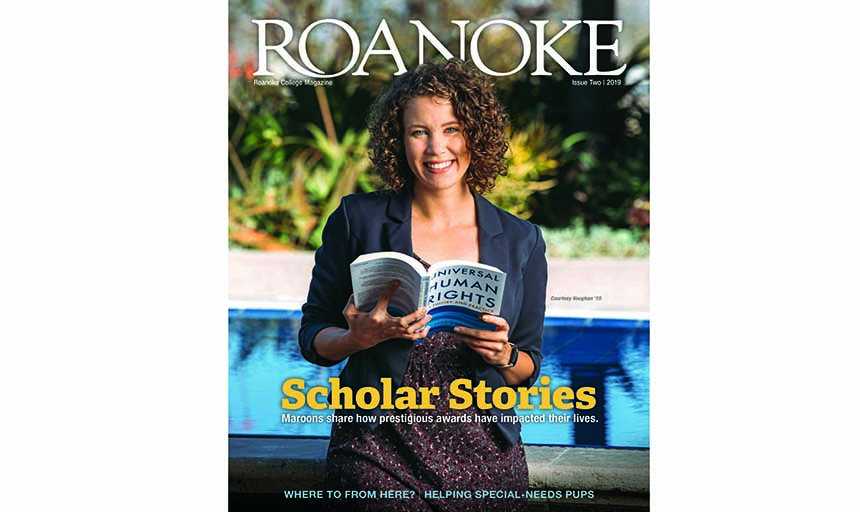 Previewing now: the new issue of Roanoke College magazine
Over the past decade, the number of Roanoke College students who have received prestigious scholarships and fellowships through such organizations as the Fulbright Scholar Program, the Harry S. Truman Scholarship Foundation, and others, has risen exponentially. In fact, for three consecutive years, the College has been named a top producer of Fulbright U.S. students.
"This is not only a testament to the extraordinary abilities of our students, but also to our standing as one of the leading colleges in Virginia and the nation," Dr. Richard Smith, vice president and dean of the College, has said.
But what pivotal role do these awards play in the lives of those who receive such honors? We asked five alumni — Dr. Jake Bennett '08, Maj. James Guthrie '98, Kathleen Ouyang '13, Zahava Urecki '16 and Courtney Vaughan '15.
For them, the awards were transformative. Read their 'Scholar Stories' — and much more — in the new issue of Roanoke College magazine, in mailboxes soon. For a preview, flip through here.