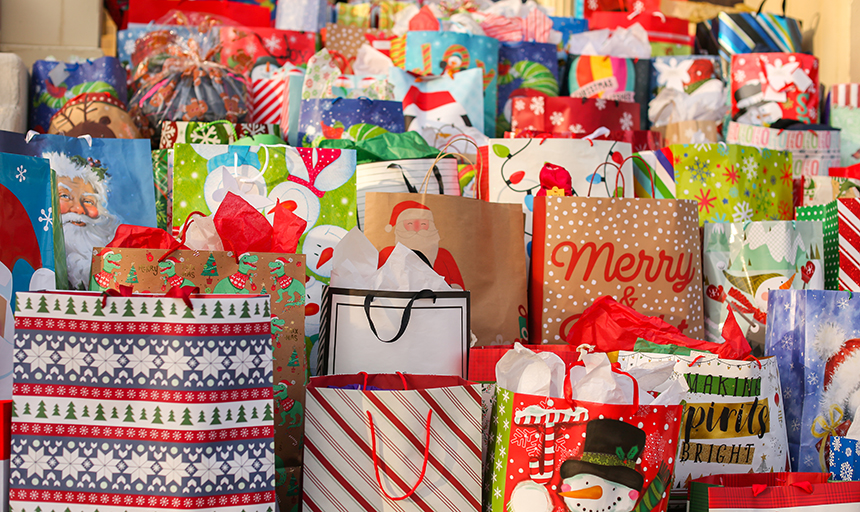 Roanoke College Poll's Holiday Spending Report
Holiday spending likely lower this season, increased use of cash
Over a third of Virginians anticipate reducing their holiday spending on the heels of the 2020 economic recession and continued COVID-related uncertainty. Spending decisions do vary across groups, with male, wealthy, and married individuals indicating greater spending than their peers. Fewer respondents plan to shop on 'Black Friday' than last year and more anticipate using cash-only for their purchases.
The fourth quarter holiday spending season is often a crucial period for businesses. This is the first spending season following a recession in over a decade and is coupled with continued social distancing orders and COVID-related uncertainty. How much Virginians plan to spend over the next four weeks may very well determine the future of many businesses. According to the most recent poll from the Roanoke College Institute for Policy and Opinion Research, 49% of Virginians plan to spend the same amount as last year, while over a third (35%) intend to spend less. In comparison, 25% of Virginians planned to reduce their spending from the prior year in 2019, indicating more financial belt tightening in 2020. Business owners may want to target male shoppers as 67% plan to spend at least as much in 2020 as they did in 2019, which is significantly more than their female counterparts.
How much will Virginians spend? Sixty-two percent of respondents plan to spend up to $500 on holiday gifts, an amount consistent across men and women. Forty-five percent of married respondents plan to spend $500 or more, compared to 22% of non-married respondents. Most respondents who earn over $100,000 plan to spend $500 or more.
Two-thirds of Virginians plan on using cash for their holiday purchases, incurring no additional debt. This is a slight (three percentage points) increase from 2019. Twenty-two percent anticipate paying with credit cards only, also up from 2019. Fewer people plan to use a combination of credit cards and cash. Forty-five percent of respondents set a specific budget for their spending.
The day after Thanksgiving, also known as 'Black Friday' gets attention as a major shopping day of the holiday season. Less than half of Virginians plan to do any spending that day, while 10% plan to do most or all their shopping on 'Black Friday.' The anticipated participation for 'Black Friday' spending is higher than last year. Women are particularly averse to shopping on 'Black Friday' with 61% reporting they plan no spending for that day.
The Roanoke College Poll is funded by Roanoke College as a public service.
Methodology
Interviewing for The Virginia Consumer Sentiment and Inflation Expectations Report was conducted by The Institute for Policy and Opinion Research at Roanoke College in Salem, Virginia between Nov. 8 and Nov. 19, 2020. A total of 605 Virginians were interviewed. Telephone interviews were conducted in English.
The landline sample consisted of random-digit numbers generated in proportion to the Virginia population so that all residential telephone numbers, including unlisted numbers, had a known chance of inclusion. Cellphone samples were purchased from Marketing Systems Group and Call Delivery Systems. Cellphones comprised 56 percent of the completed interviews.
Questions answered by the entire sample of 605 respondents are subject to a sampling error of plus or minus approximately 4.0 percent at the 95 percent level of confidence. This means that in 95 out of 100 samples like the one used here, the results obtained should be no more than 4.0 percentage points above or below the figure that would be obtained by interviewing all Virginians who have a home telephone or a cellphone. Where the results of subgroups are reported, the sampling error is higher.
Quotas were used to ensure that different regions of the Commonwealth were proportionately represented. The data were statistically weighted for gender, race, and age. Weighting was done to match Virginia census data. The margin of error was not adjusted for design effects due to weighting.
A copy of the questions and all toplines may be found here.
For more about the Institute for Public Opinion Research, click here.
Contact Name: Dr. Alice Louise Kassens, Senior Analyst, IPOR
Contact Phone: (540) 375-2428 Office
Contact Email: kassens@roanoke.edu