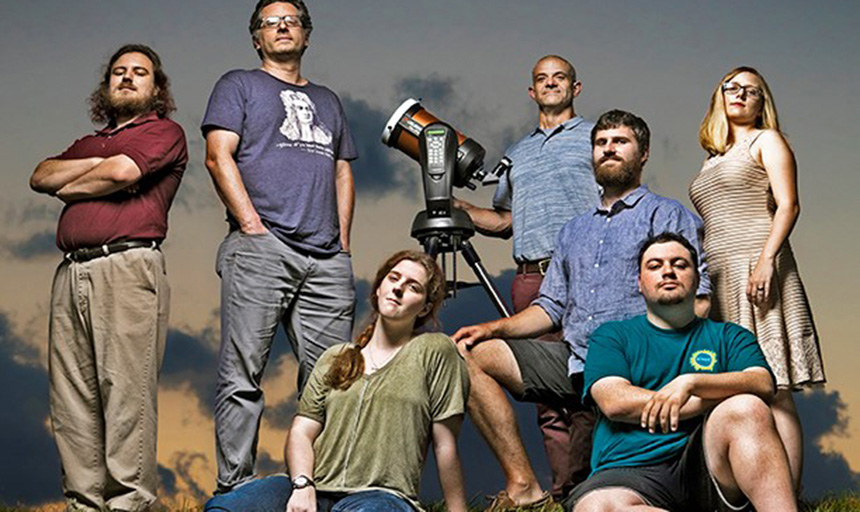 12.21.2017
By Roanoke College News
Roanoke College Magazine Preview: Issue 2, 2017
Coming soon to your mailbox: the new issue of Roanoke College magazine! Inside you'll find faculty and student news, alumni updates, athletics news and a particularly fascinating look at Roanoke's old grading system. Featured in this issue:

Wonder in the Sky
Without question, this summer's total solar eclipse was an awe-inspiring event-an extraordinary experience, according to commentary from some of the millions of observers. Read about the Roanoke College Physics Group, physics faculty, students and alumni who served as Solar Eclipse Ambassadors on Aug. 21 in the Great Smoky Mountains National Park. Read, too, about the eclipse adventures of Dr. Tom Carter, associate professor of communication studies.
On Track
Part one of a two-part series highlighting some of the College's strategic plan objectives looks at the new public health major, an alumni-student mentorship program, expanded athletics programs, including men's and women's swimming teams, and the growth of experiential learning. Learn how strategic plan successes have enhanced the Roanoke College experience over the past 10 years.
Check out a flipbook of this issue of Roanoke College magazine. On an iPad or smartphone? Download here using Issuu.