Intensive Learning (May Term)
The Intensive Learning Program, commonly called May Term, provides you with a distinctive learning experience in which you and faculty share academic immersion and full-time engagement with a single course.
Intensive Learning courses focus on a topic in ways that are not possible during the regular academic year. First and foremost, they emphasize active student participation. How? By moving beyond lecture to involve students in activities like debates, lab and studio work, field trips, surveys, simulations and reenactments, films, videos, and interactive media.
The College provides a wide array of Intensive Learning opportunities, including travel as well as on-campus courses. Most of these are offered during a three-week term in May. You must complete one Intensive Learning course before you graduate.
This is how we do classes in May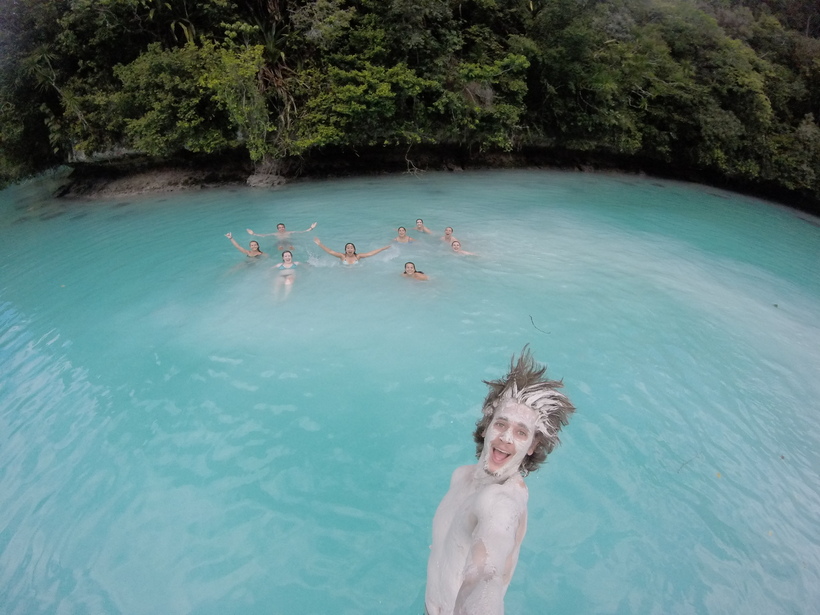 Blake Allen, covered in mineral rich mud, jumps into the Milky Way Lagoon in Palau.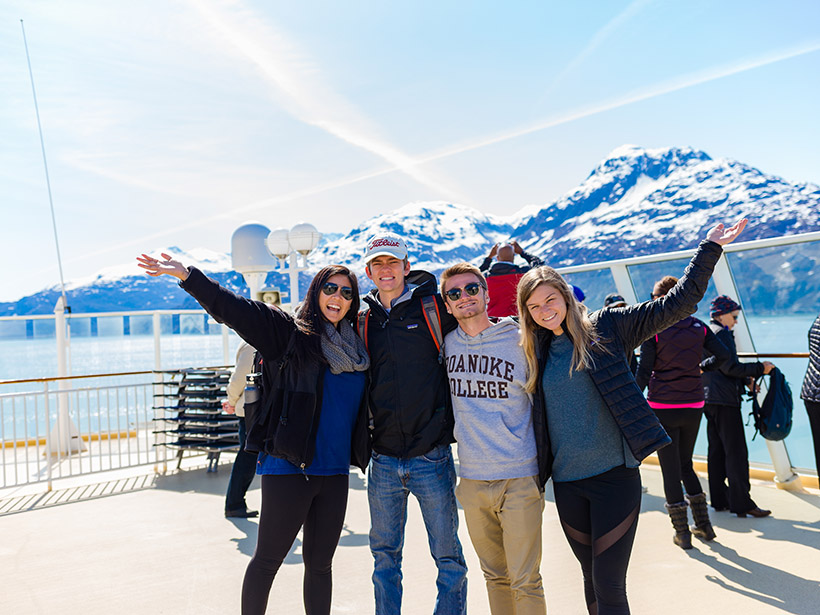 Students took a cruise from Seattle to Alaska to study economics. Here they are arriving at Glacier Bay in Alaska.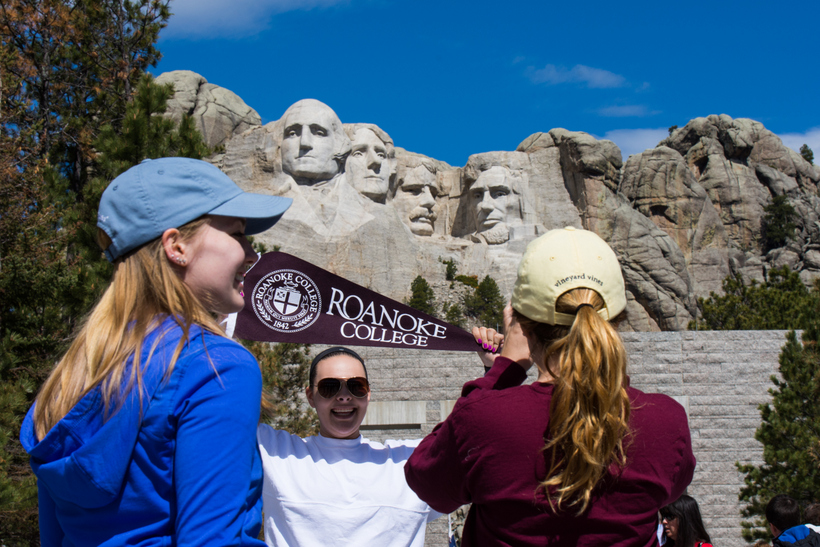 Students visit Mount Rushmore on the way to a Sioux reservation in South Dakota, where they volunteered and learned about what a life of poverty is like in the United States.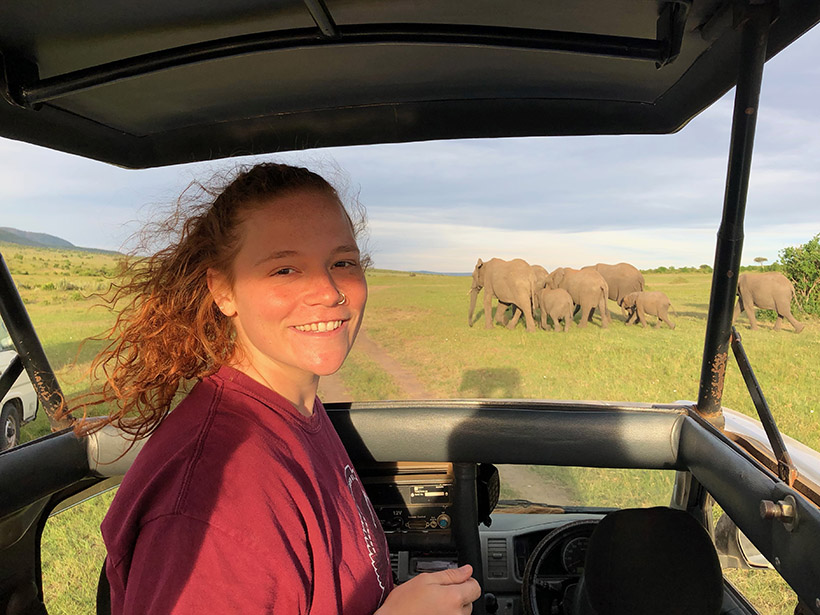 Emma Braun posing with elephants in Masaai Mara National Reserve in Kenya.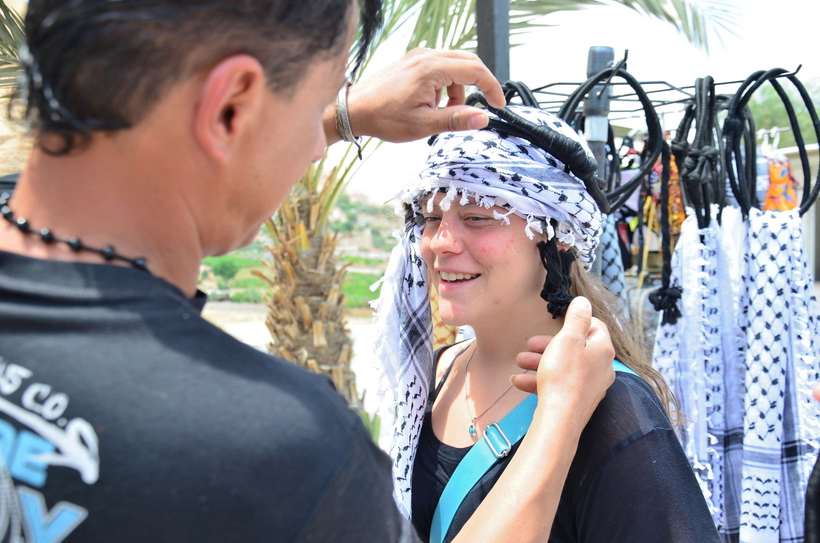 A local Arab helps Linnea Kremer with an Arab scarf in Jericho, Israel.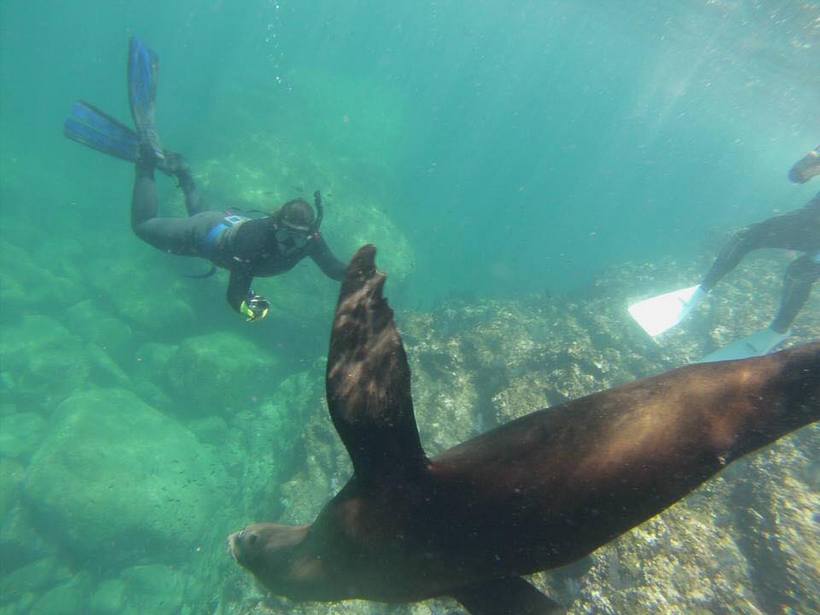 Olivia Karkenny captures a shot of a sea lion in the Gulf of California while in Mexico studying marine biology.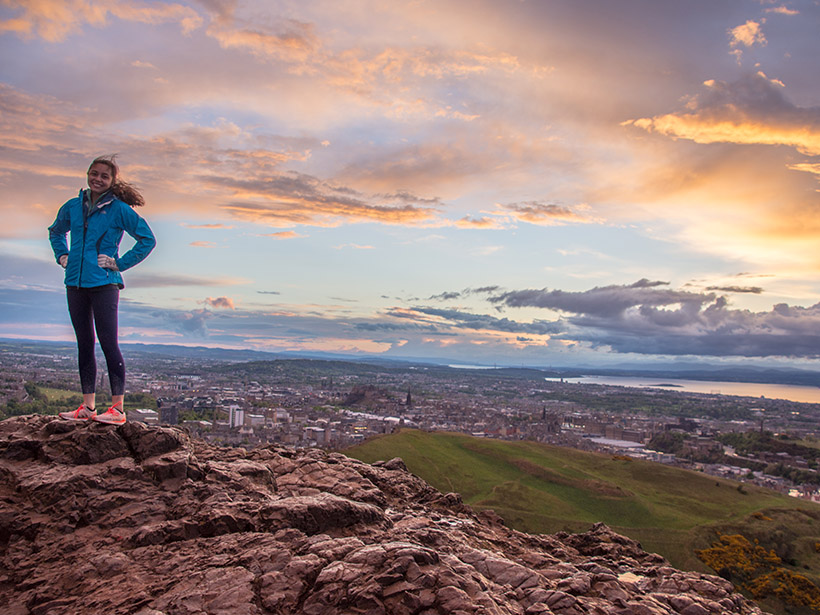 Holly Morrison at the top of King Arthur's Seat in Edinburgh, Scotland.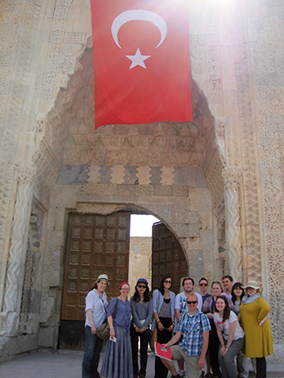 Dr. Leslie Warden and her class in Turkey. The students studied Anatolian culture and identity throughout time, exploring Istanbul, Hattusas and Cappadocia to question how shared space can influence the cultures of different ethnic and religious groups over millennia.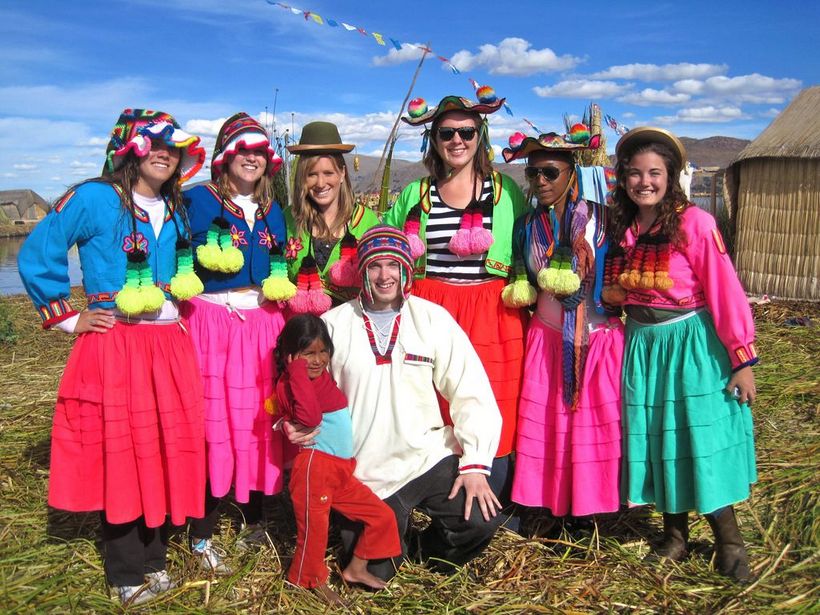 Students get dressed up and learn about the local culture in Peru.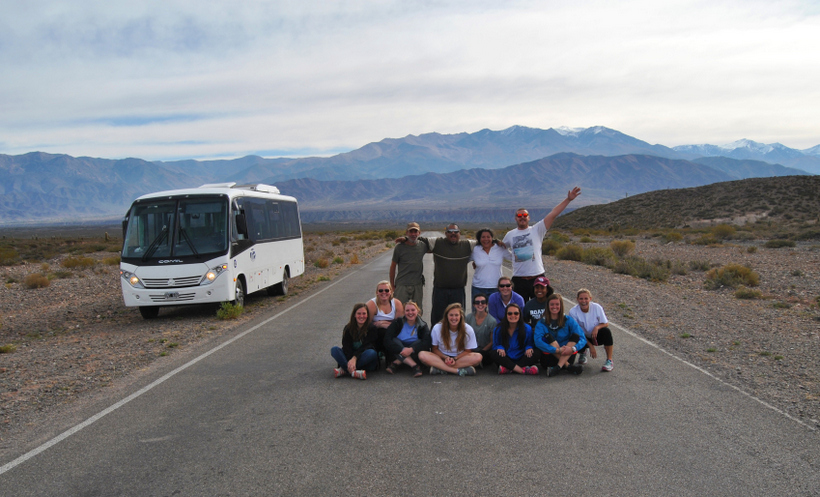 Dr. Ivonne Wallace-Fuentes and her class get a group shot in front of the Andes Mountains in Salta, Argentina.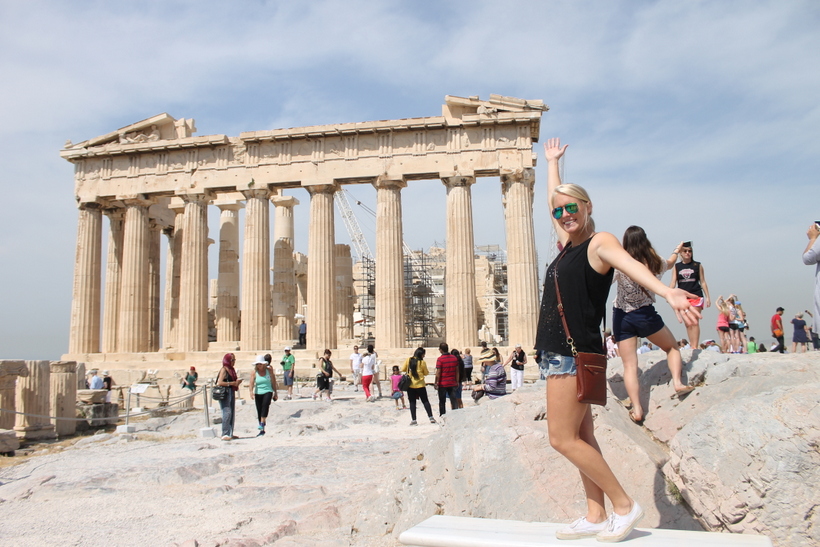 Kaity Diskerud is excited to see the Parthe non in Athens, Greece. The students were in Greece exploring the leisure and sport of ancient Greece.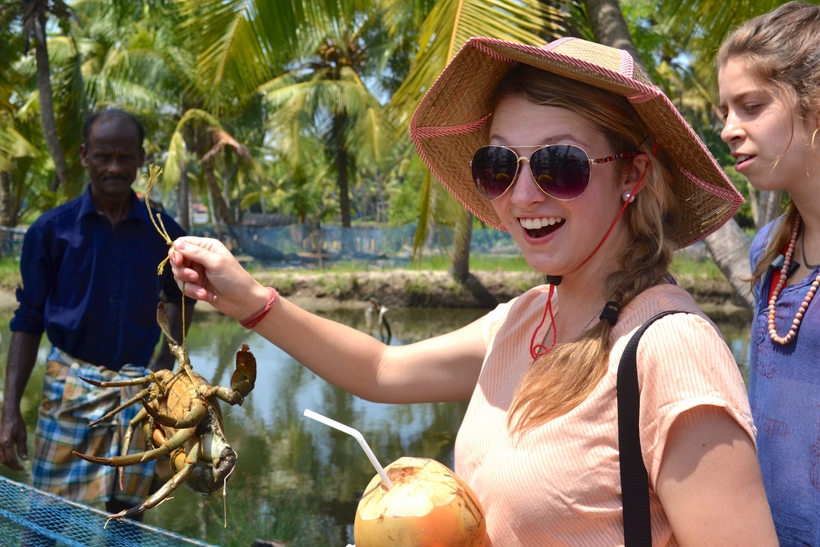 Alex Grant holds a crab at a farm in Cochin, India.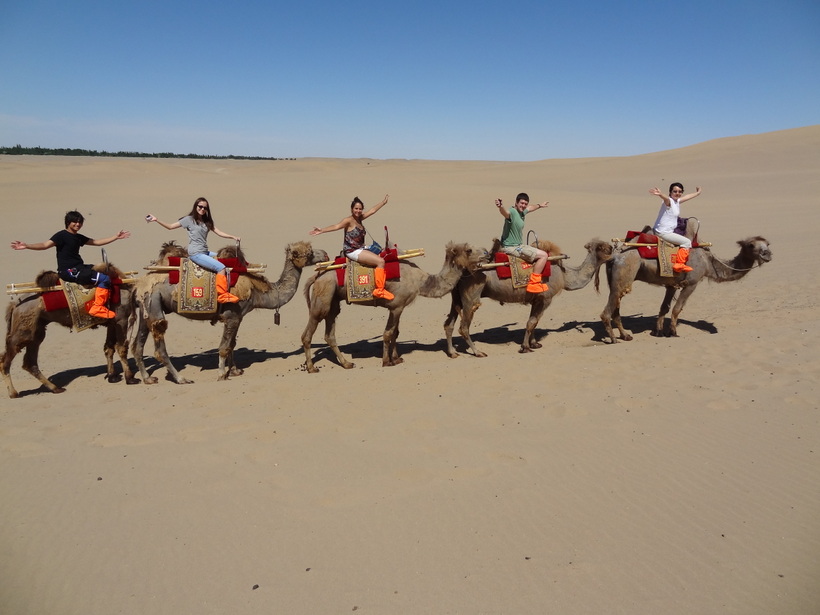 A local camel keeper took this photo for Dr. Stella Xu and her students in the desert near Dunhuang, China, an ancient oasis town and headquarters of the Silk Road trade for thousands of years.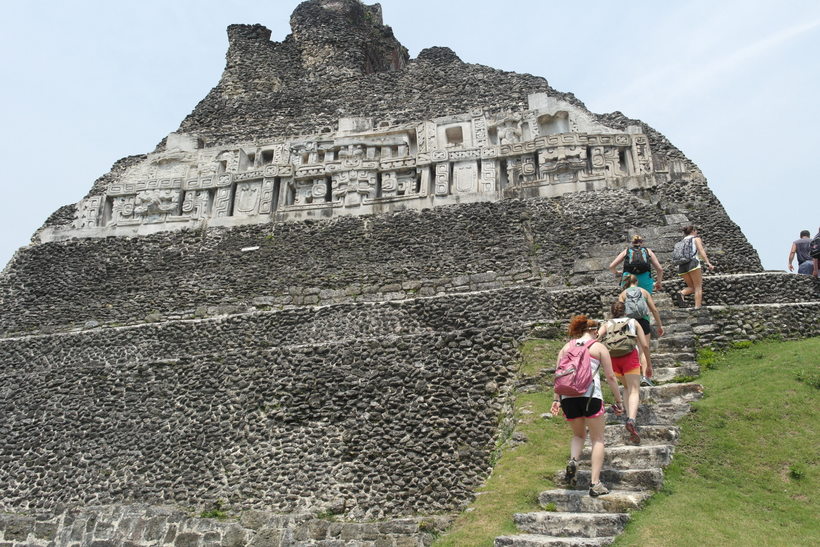 Students visit Xunantunich, a Mayan ruin site, in Belize.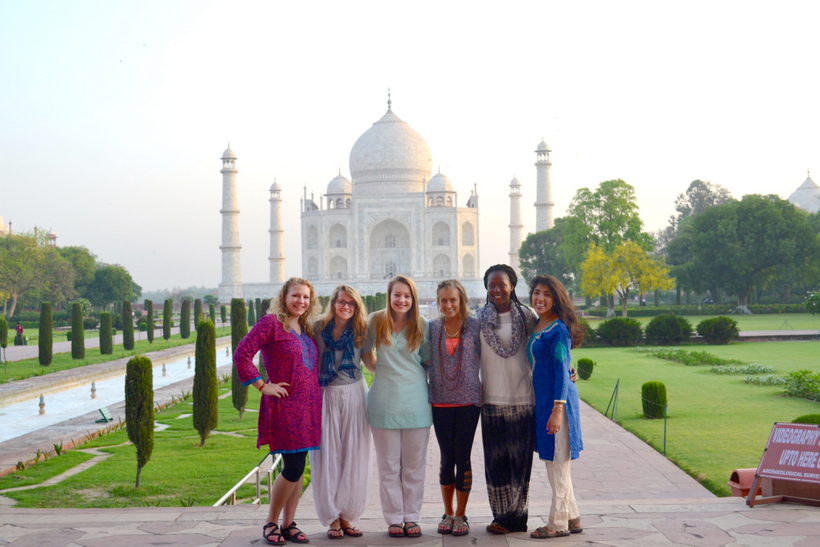 Students take a picture in front of one the world's most recognizable buildings, the Taj Majal, in India.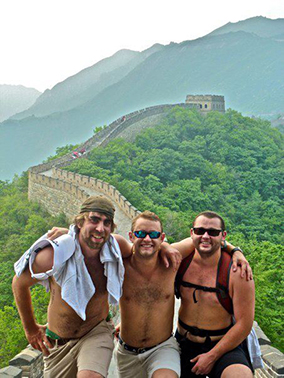 Students visit The Great Wall in China while abroad with Dr. Stella Xu.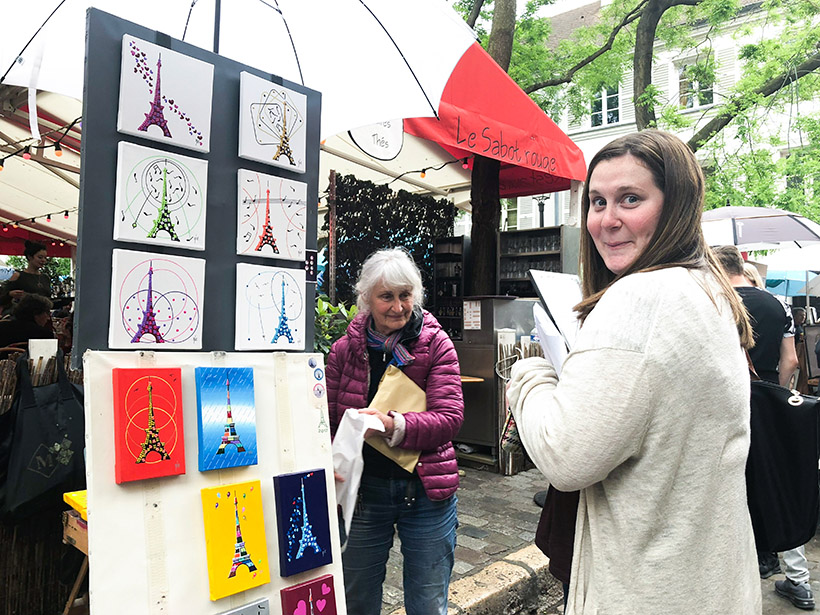 Katie Rhattigan after successfully negotiating a price on a piece of artwork in Paris, France. Students on this trip studied the French approach to sales and marketing by studying magazine, billboard and Metro advertising in Paris.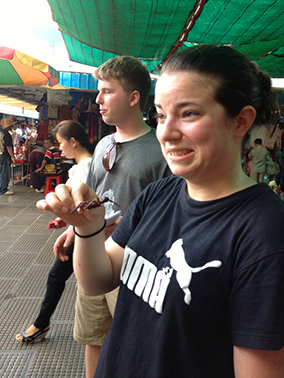 Ariel Bettis is a bit skeptical about trying a local delicacy, a tarantula, in Cambodia.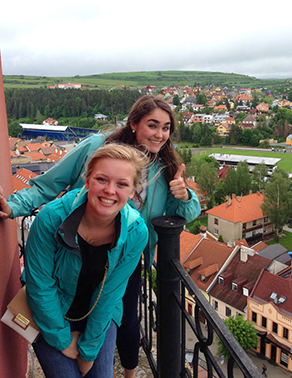 Students visit a Lutheran church in Slovakia. They visited several countries in Europe to study the political religions of Fascism, Marxism, and Nazism.
Each year we offer 30 or more new on- and off-campus May Term courses on subjects as wide-ranging as "Urbanism in Argentina," "Forensic Chemistry," "Law and Film" and "The Science of Cooking."
From our students' cameras
Watch Video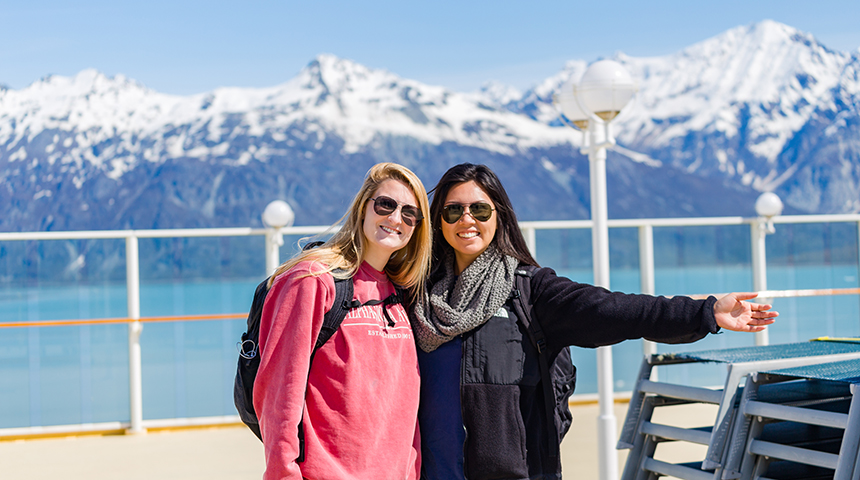 See some exciting moments that our students have shared.
As part of the Roanoke team that went to the Pacific island nation of Palau, Alex DeLaricheliere '13, helped to conduct research on globalization and health. The long-term goal of the team's research was to provide data that would help the local government select the most effective programs to reduce disease rates and increase nutrition and food security.
DeLaricheliere chronicled her experiences in a weekly blog she shared with the campus. "We don't just want to come in, do our thing, tell them what to do, and then leave," she wrote. "We want to do work that will help us create meaningful solutions that the Palauans themselves will actually want to implement. That's the only way we'll change the epidemic of non-communicable diseases that plague so many Palauans."
May Term travel courses
A sampling of travel courses:
Exploring Ghana through Service
Tropical Ecology on a Maya Landscape
Service-Learning and Peacework in Belize
Pausanias' Grand Tour of Greece
The American Tourist in Rome
Cultural Legacies in Contemporary Peru
Stockholm on the Water
Desperately Seeking Dragons in Great Britain
Emerging Adults in Thailand
Comparative Legal Systems in the United Kingdom
Seven Thousand Years in Malta
Arthurian England
Japan in the Long Twentieth Century