Events & Activities
Alumni Weekend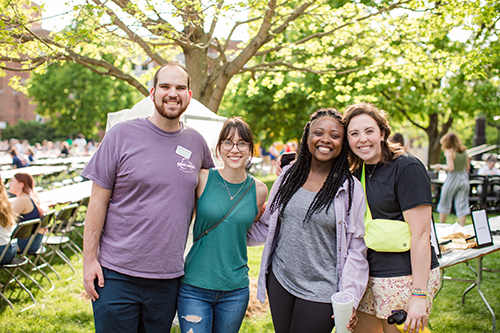 Alumni Weekend is all about reconnection. It offers a chance to catch up with old friends, classmates and professors; to soak up that nostalgic campus atmosphere and see what's changed since your last visit; and to remember why you chose Roanoke College in the first place – and why it will remain yours for a lifetime.
We hope you will join us!
Please join the Charlottesville Alumni Chapter for a visit to the Leander McCormick Observatory.
Date | Time: Friday, July 28, 2023 | 9:00 PM
Location: Charlottesville, VA
You're invited to a Roanoke College summer party in Arnold, MD!
Date | Time: Saturday, August 5, 2023 | 3:00 PM
Location: Arnold, MD
Join our book club!
Join the Alumni Association book club to connect with fellow Roanoke College alumni and friends. Learn more.