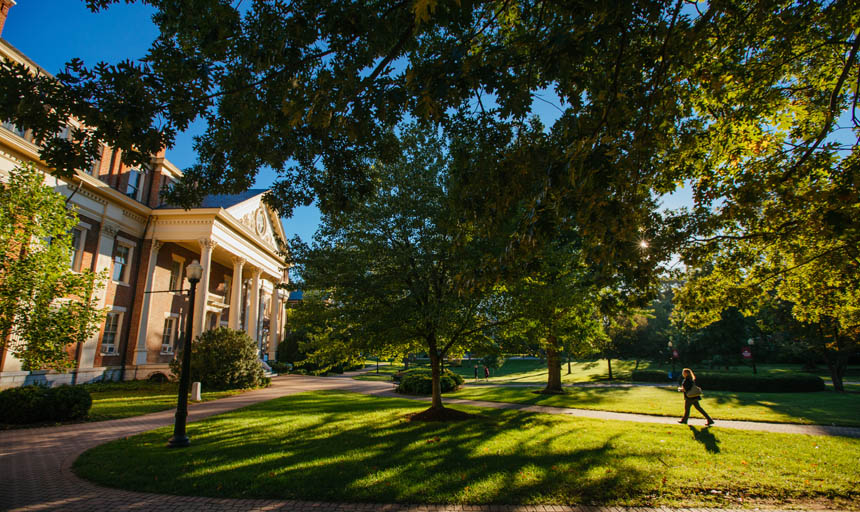 A Wittenberg Happening: October 31, 1517
Contact: Dr. Joseph Blaha
A reenactment of the beginning of the Lutheran Reformation.
Beginning in the outdoor area surrounded by Clay Street, High Street, Lucas Hall, Alumni Gym and Colket Center and moving into the Olin Hall Courtyard.

On Oct. 31, 1517, Martin Luther nailed a copy of his 95 Theses, which were a list of questions and proposition for debate, to the door of the Wittenberg Castle church. The following program will reenact this historical event.
Starting at noon (with the ringing of the West Hall bell), instrumental musicians (mostly brass players), spread throughout the campus, will begin playing the melody to "A Mighty Fortress" at their own pace and phrasing. After performing the melody one time, they will reposition themselves closer to Olin Hall and play the tune another time. On the third playing of the hymn (still with individual tempi), all players will be in the Olin Hall Courtyard.
The cacophony stops.
An actor, dressed as an Augustinian monk, pushes through the crowd and marches up to the side entrance to Antrim Chapel where a facsimile of the Wittenberg Cathedral door is affixed. The actor will "post" a document on the door and exit, once again pushing his way through the assemblage. A guest speaker will address the audience and participants for no longer than five minutes on what this brave (or possibly insane) act of 500 years ago means to students, teachers and everyone today.