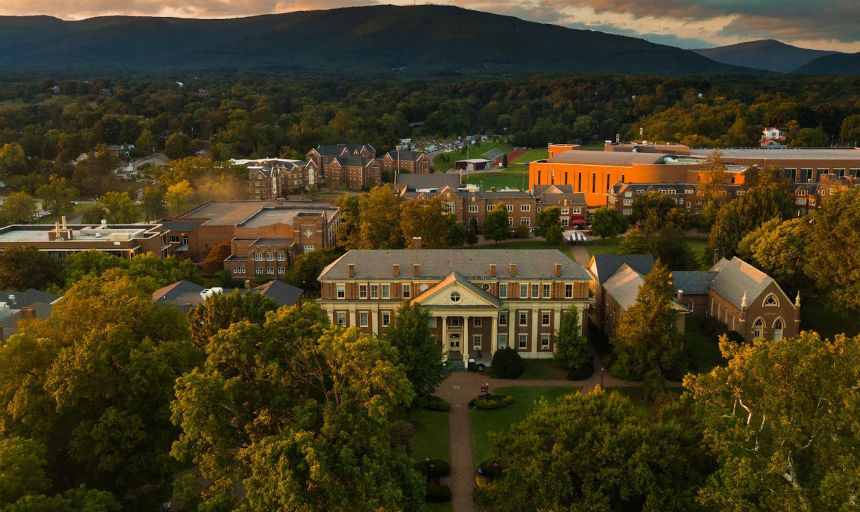 Annual Richmond Chapter Reception
Contact: Office of Alumni & Family Relations
Please join us for the annual Richmond Alumni Chapter Reception
for Alumni, Parents, and Friends
Tuesday, December 17, 2019
6:30 - 8:30 p.m.
The Jefferson Hotel
101 West Franklin Street,
Richmond, VA
Hosted by
Mark Dalton '84
Frank '61 & Gail Gilmore
Ron '91 & Shannon Pendleton
John '94 & Susanne Wick
Karen Rymers Winslow '02 & Doug Winslow
Chapter Leadership
Karen Rymers Winslow '02, Chair
Jennifer Payne Waldman '04, Vice-Chair
Business Attire
Parking Instructions for The Jefferson Hotel:
Park your vehicle and remember your space number
Walk to the parking meter by the entrance to the parking lot or by the exits on Main Street
Press any key to activate the machine
Display shows: "Pay by Space Number. Enter Space Number"
Enter your space number and press "OK"
Display shows: "Press Number on Keypad that corresponds to your group"
(The selections will change hourly, depending on what is going on at the hotel.
Do not press Half Day or Up to 4 Hours as those require payment.
Press "5) More" until you see "Roanoke College")
Press the number next to your group
The machine will print a receipt
(the receipt does NOT have to be displayed in your vehicle)
Share
12/17/2019 6:30 PM
12/17/2019 8:30 PM
America/New_York
Annual Richmond Chapter Reception
The Office of Alumni & Family Relations invite you to join us for the annual chapter reception in Richmond.
Richmond, VA
Office of Alumni & Family Relations
false
MM/DD/YYYY
Add to Calendar