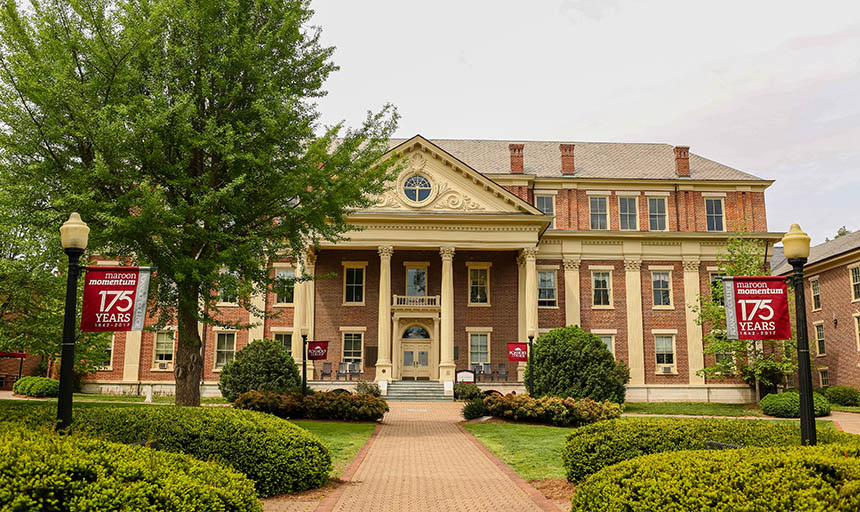 CANCELED - Accepted Student Open House
Contact: Elise Bennett, bennett@roanoke.edu
As you may already know, College leaders have been monitoring news of COVID-19 with special concern for the safety of the Roanoke College community, including visitors. Yesterday, the decision was made to suspend all large group activities and face-to-face classes on campus.

In light of this decision, the Accepted Student Open House scheduled for March 28 has been canceled.

The Office of Admissions remains open, and our counselors are available at any time to talk with you about your college decision. Individual appointments and Saturday visits are available. We are also in the process of creating virtual ways to connect with the Roanoke College community for those who do not feel comfortable traveling at this time.
Join us for an open house designed for accepted students! Meet classmates and potential roommates! See where you'll live (residence hall tours)! Hear from our students about life at Roanoke, and why they love it! Spend time with our "friendly & approachable" professors! Enjoy a complimentary lunch and stop by the bookstore to purchase your Roanoke gear!
Share
03/28/2020 8:00 AM
03/28/2020 4:00 PM
America/New_York
CANCELED - Accepted Student Open House
The Admissions Office is excited to host our accepted students for Fall 2020 and their families to spend the day on-campus.
Cregger Arena
Elise Bennett, bennett@roanoke.edu
false
MM/DD/YYYY
Add to Calendar